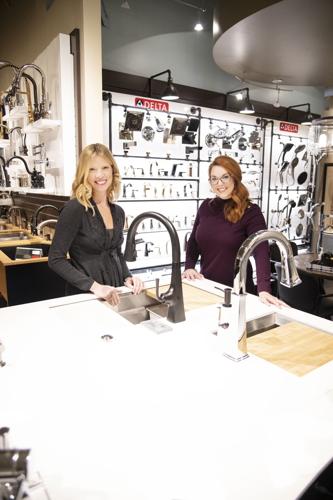 Interior design is what takes any space from ordinary to uniquely yours. If you're looking to customize your home, the Interior Design Center of St. Louis is your local one-stop shop for everything you need, from furnishings and appliances to in-house interior design firms.
"It is a unique destination devoted exclusively to interiors, in a location convenient from anywhere in the metro area, showcasing the finest of interior products in beautiful showrooms with expert service," says owner Kevin Kenney.
Kenney wanted St. Louis to have a compact version of a design center like bigger design centers found in larger cities, in order keep the business local. In 2005, he purchased the Sunshine Drapery property on Page Avenue, with 100,000 square feet sitting on 7 acres. The complex has been fully occupied for the past six years and now houses seven locally owned businesses with state-of-the-art showrooms, as well as five leading interior design firms.
The showrooms are home to the very best in kitchen appliances, plumbing, flooring and more, as well as Kenney's own leading resource in furnishings and décor, KDR Designer Showroom. However you're looking to elevate your home, there's a showroom perfect for your needs!
The Interior Design Center also provides products for every kind of interior environment: residences, hotels, restaurants, offices, sports stadiums, private planes and yachts, many of which are located outside of the metro area, including in international locales.
"Today, there is much more crossover with furnishings, fabrics, wallcoverings and other finishes between the residential and commercial markets," Kenney confirms. "The office environment of today is much more relaxed and comfortable like you find in residential settings."
The Interior Design Center is the perfect resource not only for homeowners looking to create extraordinary spaces in their homes but also for professional builders, remodelers and designers. You don't have to go far to find a breadth of products and services to make your spaces work best for you.
Interior Design Center of St. Louis, 11610-11660 Page Service Drive, St. Louis, 314-983-0218, idcstl.com