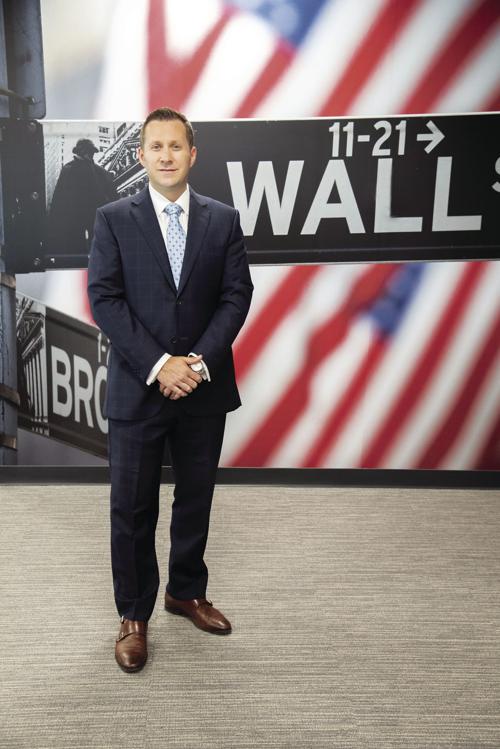 Elite Financial Solutions has made its mission to help individuals and business owners plan for a future that sets their family, business and community up for success. As a one-stop shop for financial planning, its team provides clients with custom plans and portfolios that meet their individual needs.
"There is nothing more important to our clients than their family and business," says owner Brooks Kickham. "Our clients deserve an advisor who will listen and provide them with the insights and experience to live their dreams."
Kickham grew up in the financial industry, watching his father and grandfather make a difference in their clients' lives. "I knew that I was meant to follow in their footsteps," he says. His wife, Wendy Kickham, not only works in the business as well but also has been recognized by Forbes as Best in State and Top Women Wealth Advisors. "I am proud of the work that we do and hope that our daughter follows in the same footsteps," Kickham adds.
Elite Financial Solutions takes a holistic approach to financial planning, focusing on the whole picture in order to fully understand the needs, goals and dreams of each client. As part of a team of five experienced financial advisors and with five additional support staff, clients receive a concierge experience and a customized approach to managing their finances and wealth.
"We act as a fiduciary during the financial planning process to help our clients meet their financial needs and provide a unique planning experience," he says. "I strive to execute the best financial portfolios for my clients based on the goals and needs we've identified together."
Kickham believes in the importance of balance between work and family life. In his free time, he enjoys it most by spending his time within the community, enjoying all the outdoors have to offer. "It's important to leave a legacy beyond wealth," he concludes. "Get to know people and be remembered for the things you did to help others."
Elite Financial Solutions, 16150 Main Circle Drive, Suite 400, Chesterfield, 636-728-2453, elitefinancialsolutionsllc.com
---
Securities and investment advisory services offered through qualified registered representatives of MML Investors Services, LLC. Member SIPC. 16150 Main Circle Drive, Suite 400, Chesterfield, MO 63017. 636-728-2400. Elite Financial Solutions is not a subsidiary or affiliate of MML Investors Services, LLC, or its affiliated companies. Domiciled in MO, CA Insurance License #0L93854. Wendy Kickham is not affiliated with MML Investors Services, LLC. CRN202305-282624.