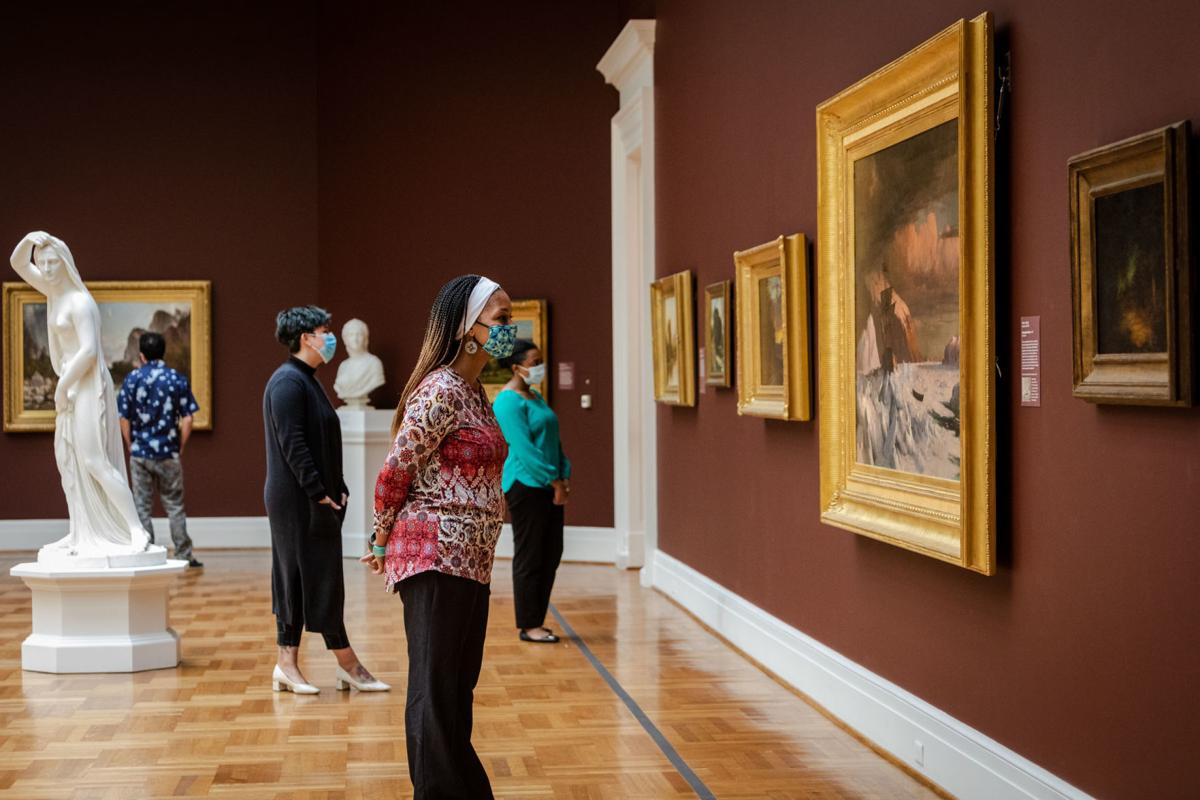 As the daylight hours grow shorter and the weather gets cold, it's never been a better time to find vibrancy and joy through art. The Saint Louis Art Museum engages patrons with galleries spanning countries and eras of the world, promising something for everyone.
"You don't know what you'll discover," confirms Jennifer Thomas, the museum's director of annual programs. "I'm always finding something new every time I walk through the galleries."
The Saint Louis Art Museum follows the city's mandate for 50 percent capacity and requires masks for patrons to ensure that the museum can remain open during the pandemic. Reservations aren't required, but Thomas adds that there hasn't been a problem with capacity.
"The museum is a big place, so social distancing is easy to maintain in our large galleries," she says. "We've been pleasantly surprised at attendance. Our patrons have felt safe and appreciate what we've been doing. We're all really happy about that."
For the winter season, there are new exhibitions of all sizes ready to be viewed. Beginning in November, the "Storm of Progress" exhibition will show off the museum's collection of German art, spanning 200 years, and smaller exhibitions show off everything from works of art made from recycled electronics to ink paintings from ancient Asia.
For those unable to get out, the Saint Louis Art Museum has been engaging the community online through a variety of initiatives, including members receiving a daily email with a new object from the museum's collection, including some that aren't currently on view; and a digital version of the museum's Wee Wednesdays, an educator-led story time with children that includes showing off a piece of art and walking through an easy-to-make art project.
"Support from our community provides us with operating support and helps make us a great museum," Thomas adds. "We have membership perks [including] advanced notice of everything we're doing and discounts on shopping and parking. It's helpful now and at all times." The museum gift shop is also a great way to show support and is full of unique gifts in time for the holiday season.
In cold and tough times, art is something we can use to connect with ourselves and one another. "This is a place for everyone," Thomas concludes. "Take a minute for yourself and just discover."
Saint Louis Art Museum, One Fine Arts Drive, St. Louis, 314-721-0072, slam.org
Be the first to know
Get local news delivered to your inbox!