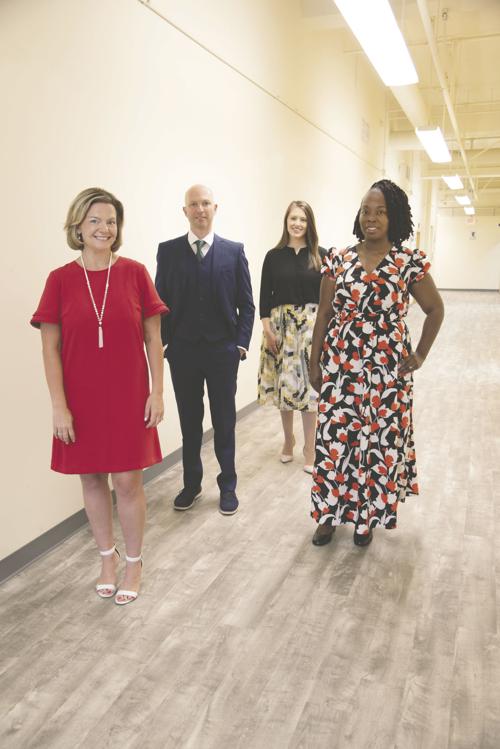 Although the COVID-19 crisis has affected people across the globe, not all communities have been impacted equally. Individuals and families in uncertain housing situations, due to factors such as income loss or abusive relationships, are facing increased difficulty in this time of stay-at-home ordinances and increased layoffs.
When the pandemic struck, the Missouri chapter of Covenant House – an organization supporting homeless and at-risk youth – immediately noticed an increase in calls to their shelter, especially for those needing longer-term placement. Predicting the difficulties the pandemic would create for the unhoused population in the metro area, the nonprofit reached out to the Wells Fargo Foundation.
"We took stock in what we were doing across the country [and] how we were using our dollars and our people to solve issues," says Vianey Beltran, VP of community relations at Wells Fargo. "Then, COVID-19 hit."
The Wells Fargo Foundation is one of the largest corporate foundations in the U.S. and works to accelerate economic opportunity, advocacy and success in low-income communities with pillars that focus on housing affordability, small business growth and financial health.
"We saw people were losing their jobs and were unable to pay mortgages," Beltran says. "I wanted to make sure we helped a diverse mix, to ensure we were covering and supporting all of our demographics."
While working with Covenant House and the foundation's nonprofit sector, Wells Fargo was able to identify two other organizations supporting similar housing challenges. The additional nonprofits included St. Patrick Center, which provides opportunities for self-sufficiency to those who are homeless or at risk of becoming homeless, and Almost Home, which is an organization working with young mothers to create a better future for themselves and their children.
The Wells Fargo Foundation has donated $250,000 in total to the three organizations. Wells Fargo has also encouraged its employees to donate to a charity of their choice, with a promise of matching those contributions up to $500.
"I know that St. Louis is an extremely generous city, and we're honored to be present in the community and support those most at-risk," Beltran concludes. "We're really proud to be in this community."
Covenant House Missouri, 2727 N. Kingshighway Blvd., St. Louis, 314-533-2241, covenanthousemo.org
Be the first to know
Get local news delivered to your inbox!