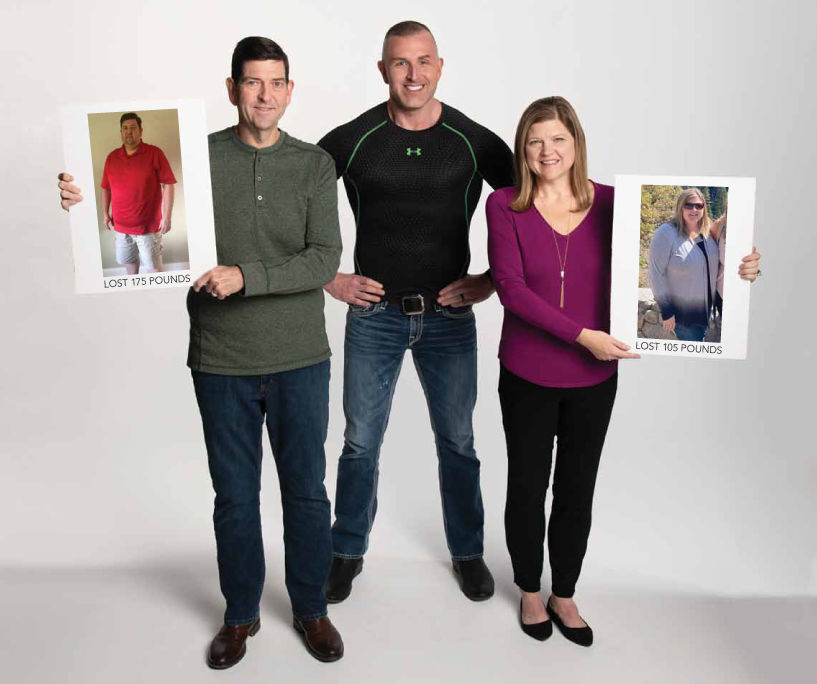 It's the start of a new year and time for a new you – but where do you start when it comes to changing your habits and your life? That's where nationally renowned weight loss and transformation coach Charles D'Angelo comes in, with his straightforward program and decades of proven results. While he coaches clients from all over the world via Zoom, he still works with scores of St. Louisans in person at his local headquarters.
"When people come to me they think they're in my office because weight is the core problem in their life, but it's simply a symptom," D'Angelo explains. "Food has become an ineffective tool for distracting or consoling a person from other complicated life challenges."
With D'Angelo's coaching, clients work to change their mindset. His program helps clients disconnect from using food as a way of reacting to everyday adversities, commit to a food and exercise routine to begin to work through the life challenges that are triggering them to use food ineffectively in the first place.
After trying different weight loss programs he describes as a "roller coaster," Patrick Solon found that D'Angelo's style of coaching aligned with what he was looking for.
"Losing nearly 180 pounds was hard but it was a very simple approach – the simple changes Charles teaches along with continuous one-on-ones with him throughout the entire journey were key to me," Solon says. "Charles exudes confidence – he's been there and knows the journey. It's a matter of him putting people in a better mindset."
The changes brought on by D'Angelo's program not only helped Solon lose 175 pounds but also allowed him to keep that weight off for two years. Today, he is able to travel more easily and spend more time with his family, and he also has lower blood pressure. "I look forward to living a healthier life than I would have," he says.
"The key to being successful and fit perpetually is being conscious, consistent and strategic," D'Angelo says. "When you have the right attitude and philosophy, your actions will naturally be oriented toward the ideals you have for yourself."
Having lost 105 pounds working with D'Angelo in less than a year, Christy Sherman confirms that it's all about changing your mindset. Through D'Angelo's guidance, she was able to look beyond chasing the lifestyle she wanted months down the line, instead focusing on the day-to-day decisions that would get her to her goal.
"There's no magic to it – it's just consistency and hard work," Sherman says. "Charles is good at putting it into perspective and holding you accountable. He shows you it's not impossible."
Today, Sherman enjoys living healthier, being able to keep up with her four kids more easily – and trying on new clothes. "Having Charles there has been the key to my success," she says. "Having that person that guides you through the process and helps educate you is all what makes his program successful."
For D'Angelo, one of the most rewarding parts of his mission is watching clients not only transform their own lives but also inspire others. His website boasts the success stories of dozens of medical doctors who've sought him out to help them transform their own lives.
"I've had many clients inspire their spouses, partners, children and patients to make positive changes," he says. "Every client's transformation ripples outward and touches people I may never meet but still are impacted for the better. Some of my clients have gone on to become personal trainers, gym owners, as well as therapists using their personal success stories to help others in their own ways. I'm very proud of that. It's important to remember that when you help someone you're really helping everyone."
Charles D'Angelo, 314-495-3228, charlesdangelo.com