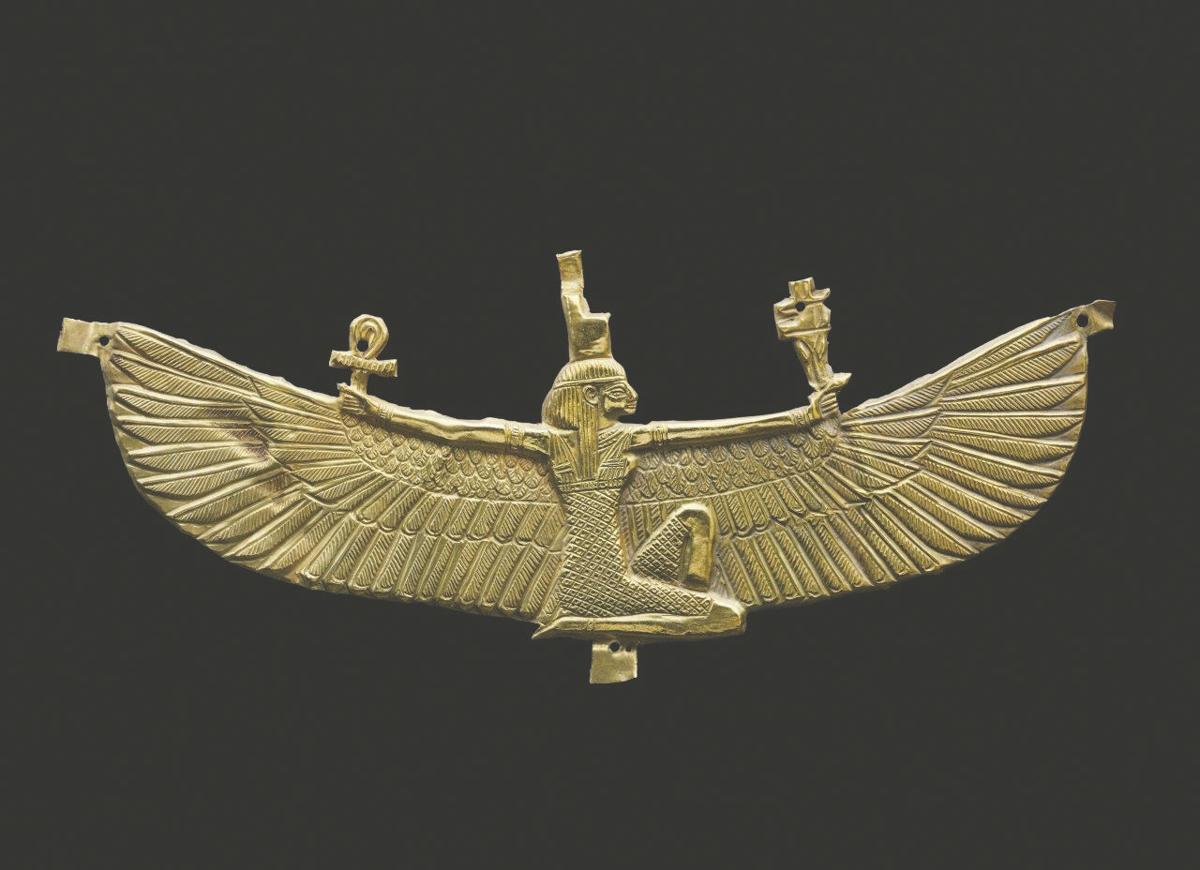 Long before modern microscopes and technology, artisans in the ancient world were creating incredibly detailed work by hand. Take a closer look at some of these beautiful and intricate pieces at the "Nubia: Treasures of Ancient Africa" exhibition at the Saint Louis Art Museum this spring.
"This exhibit really rewards looking closely," says Denise Doxey, curator of ancient Egyptian, Nubian and Near Eastern art at the Museum of Fine Arts, Boston. "They have these little bracelets that have braided wire if you look really close."
The objects in the exhibition focus on the southern region of the Nile River valley – what is now southern Egypt and northern Sudan – and span from 1700 B.C. to A.D. 350, featuring both periods when Egypt ruled Nubia and when the Nubian empire ruled Egypt.
"The Kerma kingdom [from 1700 to 1550 B.C.] had an extensive trading route with the central part of Africa, [while] in the eighth century B.C., the Nubians controlled up to the Mediterranean," Doxey explains. "Trade was a huge part of their culture and economy. There are periods where the Egyptians have influence on them, where they're writing in hieroglyphs. They always adopted it and changed – you even see certain gods and goddesses that originated in Nubia appear in [Egyptian art]."
Without any surviving written records, art is how historians have best surmised the culture of this region. Patrons can watch periods of art rise and fall in popularity, from early work with thin-walled pottery and animal iconography as depictions of deities to wine vessels showing later Greek influences in their design and motifs.
Throughout all periods Nubia was very innovative with metalworking and jewelry, and some of the pieces on display showcase "some of the earliest ironwork in the world and techniques with gold that weren't rediscovered for many years," Doxey says. "It's remarkable, given that they didn't have modern technology but [were still able to create] things this delicate."
Beginning April 18, "Nubia: Treasures of Ancient Africa" examines the history and rich culture of this often-overlooked region. With the exhibition showcasing exquisite detailed jewelry and fantastic creatures depicted in stunning pottery inlays, Doxey confirms there will be something for the whole family.
Saint Louis Art Museum, One Fine Arts Drive, St. Louis, 314-721-0072, slam.org