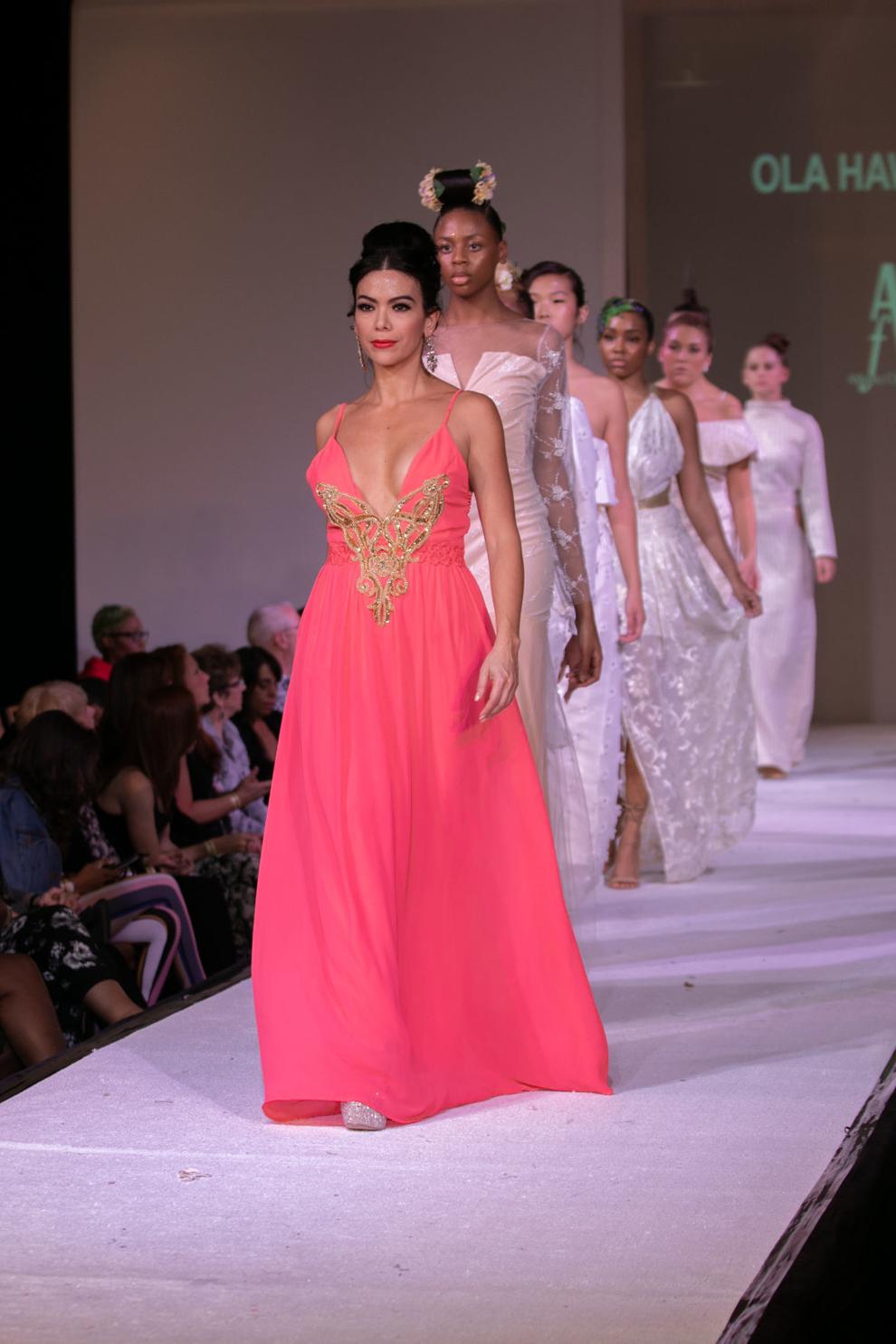 As a fashion designer and celebrity stylist, Ola Hawatmeh is in the business of making women feel confident. But when the New York native, now residing in St. Louis, was diagnosed with breast cancer last December, that mission took on a whole new meaning.
"I was devastated to find out my biopsy was positive for breast cancer," she says. But after undergoing surgery in February and staying strong through several months of recovery, she was grateful to be cancer-free – and passionate about giving back.
"I felt that I had to create something to give all these breast cancer survivors like myself their confidence back," she says. "So I called Susan G. Komen and said, 'I am a fashion designer, I was diagnosed with breast cancer, and I want to help style your clients and see what events we can do together.' The director said, 'Wait a second – we're here to help you,' but I said, 'I don't want anyone to feel pity for me – I want to feel confident again.'"
With this mission in mind, Hawatmeh started Survivor Fashion Week, a series of fashion shows spotlighting breast cancer survivors modeling her designs to benefit Susan G. Komen in conjunction with Breast Cancer Awareness Month, October, in St. Louis, New York City and Orange County, California. "I wanted to create a show just for breast cancer survivors to show them that they are still beautiful," she says.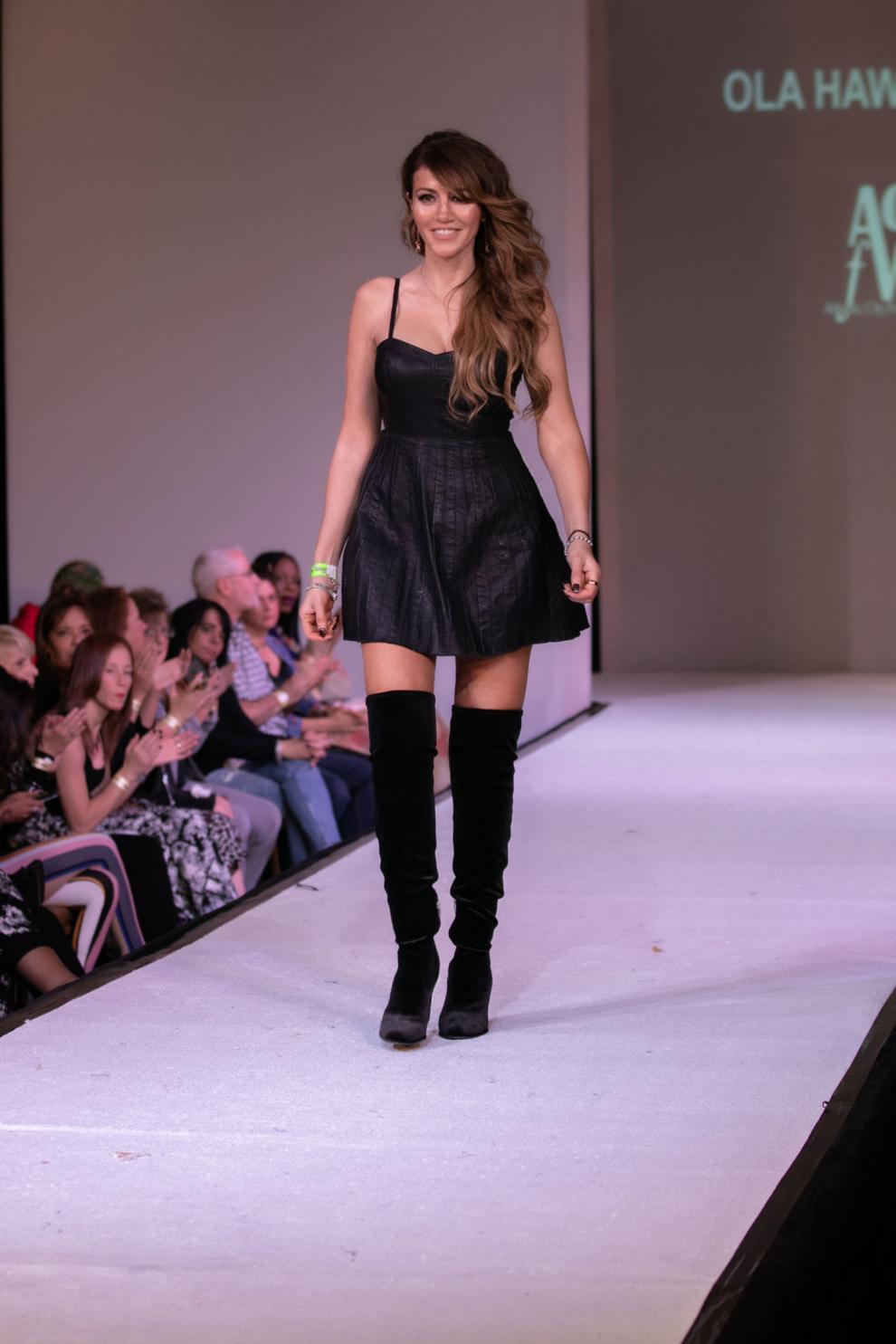 The St. Louis show, slated for 7 p.m. Oct. 26 at Hilton St. Louis Frontenac, will feature about 25 local breast cancer survivors strutting the runway in pink and white couture dresses by OLASTYLE. Every dress was custom-made for each woman and is hers to keep, Hawatmeh notes. "There are all these other [breast cancer fundraising events], such as Race for the Cure runs, but those going through radiation and chemotherapy can't do that," she says. "So I said, 'Let's make them feel like models for a day, do their makeup and hair, put them in pretty dresses and teach them the runway walk.' Then they will be labeled as models instead of cancer victims, and they will be role models in today's world – like every cancer survivor is."
The local event also will highlight women who have died from the disease, sharing their journeys through a dedication wall featuring photos and stories. All event ticket proceeds will be donated to Susan G. Komen, which estimates there will be about 266,000 new cases of invasive breast cancer and more than 40,000 deaths from the disease this year in the U.S.
Hawatmeh has spent her career combining her passions for fashion and philanthropy. Breast cancer isn't her first bout with the disease: She previously beat thyroid cancer, which inspired her to add Makeover for a Cause to her styling service offerings – all in an effort to carry out her mission of helping people achieve confidence through fashion. Hawatmeh's personal styling, hair and makeup services cost $250 an hour, and Makeover for a Cause gives women in need – including those facing a disease, domestic abuse or other difficult life circumstances – a complimentary professional hair-and-makeup and personal shopping-and-styling session. "It was worth more to change a person's life by giving them confidence [and] letting them feel like a model for a day than selling a dress," Hawatmeh says.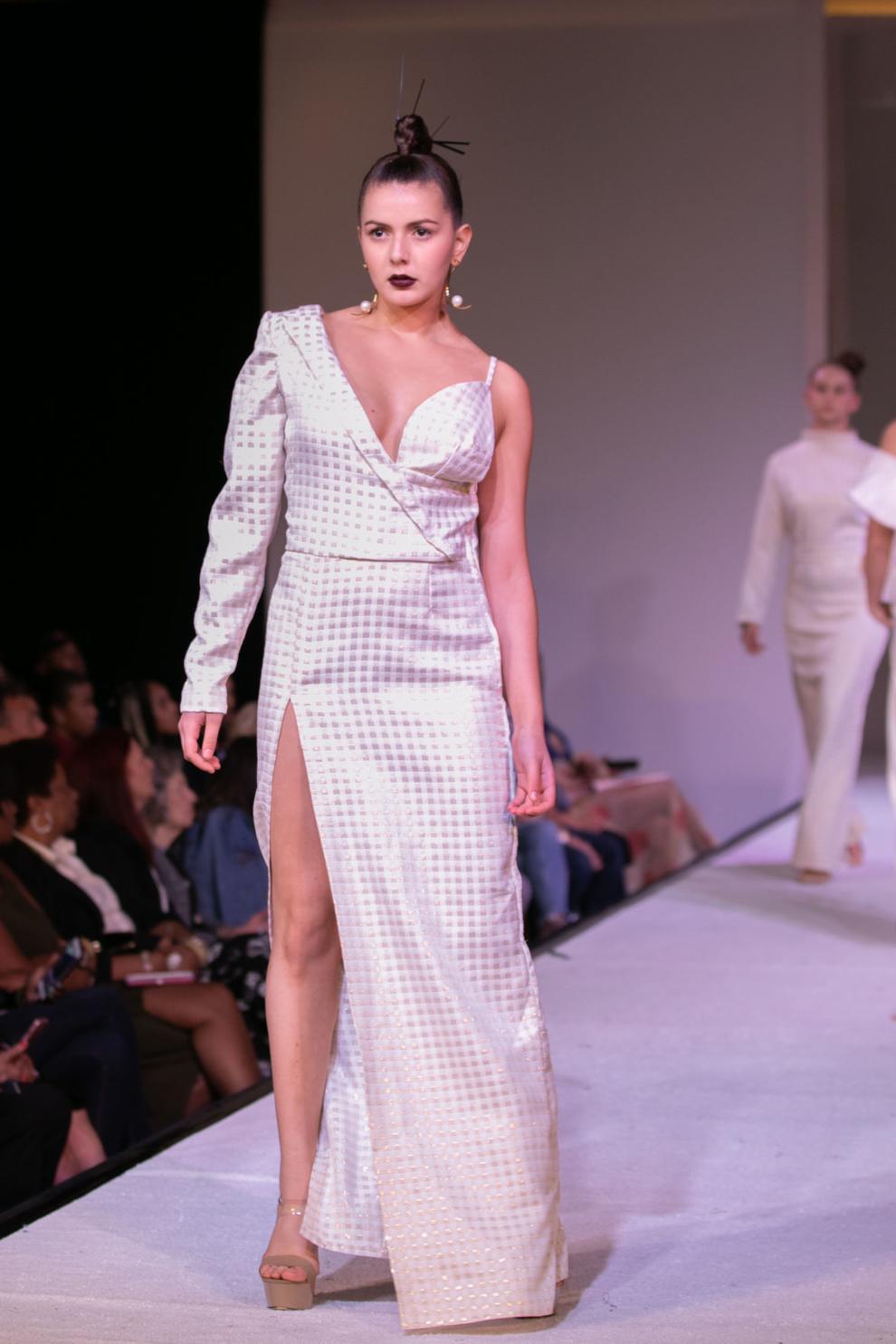 Though she attended Marist College in New York for journalism and communications, Hawatmeh always had a natural talent for fashion design. "My grandfather owned a fabric store, so it's in my genes," she says. "I have always loved fashion and remember as a kid in elementary school I would be the one dressed different, with pink Reeboks and a fedora."
The fashionista went on to model for famed New York designer Patricia Field during college before soon landing her first styling gig – for actress Brooke Shields in the 1999 movie The Weekend. "Right there, I knew this is what I wanted to do," Hawatmeh says.
As a celebrity stylist, Hawatmeh has worked with stars from Kim Kardashian to Chingy and Nelly, American Idol and Real Housewives cast members, and, recently, actors including Ron Perlman and Michael Carbonaro, as well as the cast of the Showtime series Ray Donovan.
And breast cancer hasn't slowed down Hawatmeh's celebrity styling or design career: She staged her first fashion show since her diagnosis in September at Atlantic City Fashion Week, showcasing her wedding collection, A New Start, featuring all pink and white silk organza and beaded crystal gowns.
Hawatmeh also will continue to annually release two OLASTYLE collections, with all designs to be in pink and white hues moving forward. "Anything I create has to have a purpose and help others," she says.
Hawatmeh says helping women feel good about themselves through fashion is a privilege. "I know what's it's like to be in their shoes," she says. "To impact someone's life in the positive is success to me."
OLASTYLE, olastyle.net
---
OLASTYLE Survivor Fashion Show Benefiting Susan G. Komen
When: Friday, Oct. 26, 7 p.m.
Where: Hilton St. Louis Frontenac, 1335 S. Lindbergh Blvd., Frontenac
Cost: $40
Information: facebook.com/olastylefashion