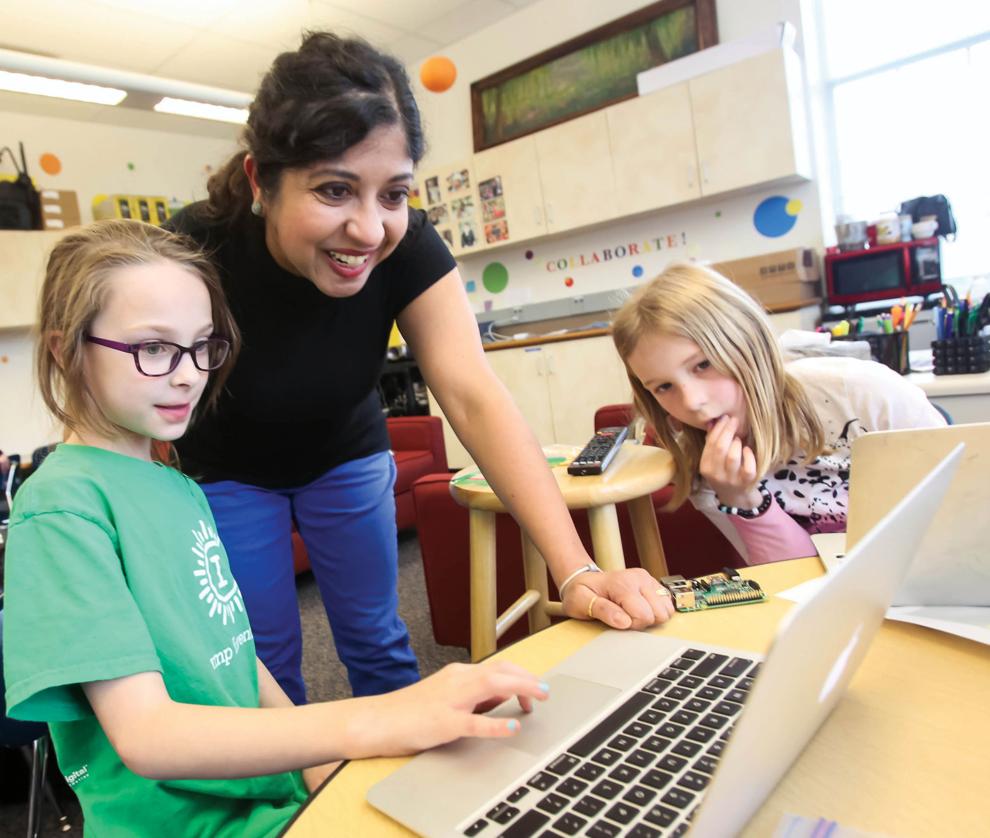 Suparba Panda wanted to help today's kids build the future of tomorrow. She asked her 8-year-old son what sort of innovative technology he wanted to see in the future. His response? A time machine.
When Panda was looking for summer camps for her son, she wasn't finding very many that centered on technology. Having introduced him to Scratch programming at 5 years old, Panda saw how easily he could learn the programming and navigate gadgets. And it wasn't just her son – she saw other students at Ladue's Conway Elementary who had the ability and interest to learn and create.
"I wondered how we could encourage kids early on … really early on," she says. "My son and his friends are ready. They're willing to receive [this information], but there's no one to give it to them."
Panda quit her full-time job as vice president of technology at Equifax and created TymeMachine, a nonprofit designed to introduce technologies like robotics, cyber security, biometrics and 3-D printing into the minds of youngsters at an early age.
"I wanted to build a community in St. Louis combining all these great kids and the latest tech to improve the [science, engineering and math] with the T [technology] in STEM [science, technology, engineering and math]. They're ready – they just need the guidance."
This summer, kids ages 6 to 12 will be able to participate in the inaugural set of camps through TymeMachine. The first camp, Robotics With Raspberry Pi, opens June 5, and various camps run through the end of July.
"Summer is a great time for kids to get together and innovate with technology," Panda says.
The summer classes will take place at the Brentwood Community Center, where the day is composed of sessions with breaks for team activities, lunch and ice skating.
TymeMachine also will be offering little workshops around St. Louis, mainly at libraries, that will be free of charge.
Panda says she has had parents asking for private coaching for their children, but she wants to emphasize the way kids learn in a group.
"Teamwork effort makes everything wonderful," she says.
She also plans to talk to local schools about offering after-hours programs for students.
Since TymeMachine is a nonprofit, Panda is currently raising funds to bring the best hardware and software to her future campers. With a goal to teach them real programming and robotics and gaming, Panda aims to make this camp as hands-on as possible. To learn more, visit tymemachine.org.