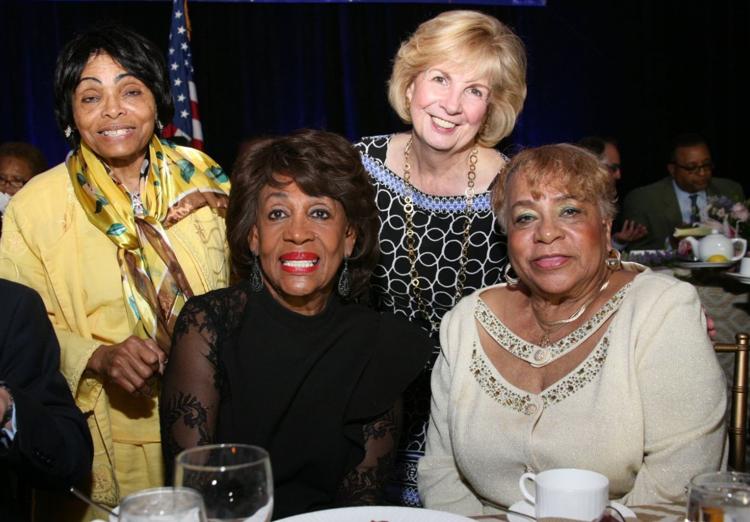 "Here, you've got a region so fragmented," John Gaskin III describes of St. Louis and its surrounding areas. The chair of St. Louis County NAACP's annual Freedom Fund Dinner, who also serves on the National Board of Directors, points to the recent incident at Nordstrom Rack in Brentwood for further proof. At the store, three young black men were accused of shoplifting while they looked at (and purchased) items for prom.
"That's not a good reflection of our region," Gaskin says. "This year's Freedom Fund Leadership Dinner theme, 'Strength in Diversity,' is about embracing everyone. We have to go back to the basics. We have to appreciate and understand our diversity."
For St. Louis County NAACP, that understanding must be present in every sector.
"We are establishing strong alliances with our urban school districts," Gaskin shares. "We work hard to ensure they maintain accreditation, and to have a real partnership that supports the teachers, parents and students."
"We also work with companies on diverse hiring," Gaskin adds. "People of color are not just washing bathrooms or floors, they are also in management. We work with construction companies to ensure people of color also receive a fair share of the major projects in St. Louis, like with contracts for things taking shape here, such as NGA and Ballpark Village."
In addition, the local chapter collaborates with financial institutions, like Wells Fargo and Edward Jones, on financial literacy to ensure quality housing is made available for those with a lower income – all in an effort to ensure the growth of St. Louis and society.
The annual Freedom Fund Leadership Dinner unites community leaders and celebrates individuals who work toward diversity and inclusion. Jake Bain, an openly gay college football recruit, will receive the Jackie Robinson scholarship for his "courageousness, tenacity and bravery," Gaskin III lauds. After sparking protests from the notorious Westboro Baptist Church, the John Burroughs School alum inspired hundreds of locals to gather in support of the LGBTQ community, catching the attention of national news.
Other honorees include Bob Fox, founder of NewSpace, and Maxine Clark, founder of Build-a-Bear Workshop, for their criminal justice reform and immigration rights work; and Charles Pearson, superintendent of Normandy Schools.
"There is no city in this nation that can compete with us if we use our diversity to our strength," Gaskin promises.
St. Louis County NAACP, 7605 Natural Bridge Road, Suite 103, St. Louis, 314-389-1552; National Headquarters, 4805 Mount Hope Drive, Baltimore, 877-NAACP-98; naacpstlcounty.org
83rd Annual Freedom Fund Leadership Dinner
Thursday, June 21 | 5:30 p.m. reception, 6:45 p.m. dinner
Four Seasons Hotel St. Louis, 999 N. 2nd St., St. Louis
Visit naacpstlcounty.org/freedom2018 to purchase tickets or make a contribution.