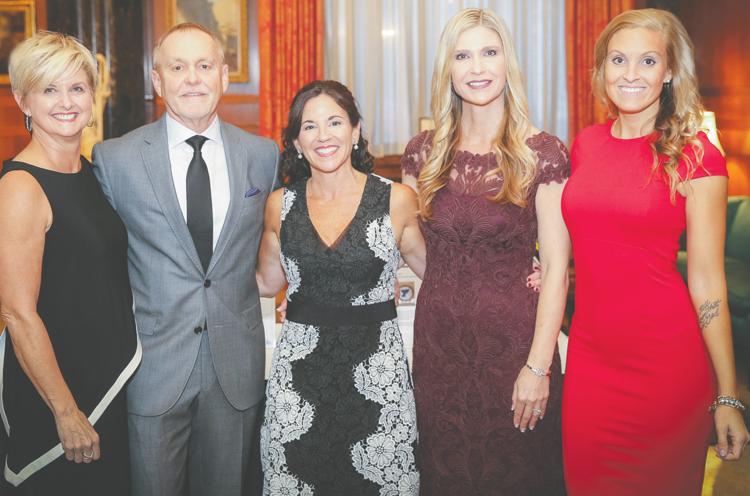 History and Mission
Conventional wisdom tells us that change doesn't happen overnight. True, long-lasting shifts occur over time. One small step leads to another and then another, until a transformation becomes palpable.
And so it was with the aptly-named local nonprofit, The Next Step. In 2005, a small group of people wanted to help a friend – in recovery from alcohol and drug addiction, and financially struggling – cover the costs of her education. With their assistance, the woman successfully graduated from a local university. This single act of generosity blossomed into something more, sparking the formation of The Next Step, which provides much-needed tuition assistance to individuals active in recovery from alcohol or substance abuse.
Through a rigorous online and in-person application process, The Next Step awards financial aid to individuals seeking to begin or to continue undergraduate, graduate or vocational degree programs. The nonprofit confers up to $5,000 per year to undergraduate students and up to $3,000 per year to graduate students. Each scholarship is renewable, with the funds going directly to the given institution. Recipients must demonstrate one continuous year of sobriety or clean time, participate in a 12-step recovery program and maintain at least part-time employment.
"The Next Step has grown, pretty much every year, by word of mouth," says board president Darcy Glidewell. "We've increased the number of scholarships and the amount of money allocated to each recipient." Thirteen years since its launch, it has distributed more than $965,000 in scholarship money and witnessed hundreds of individuals rebuild their lives through education.
"We believe that education is one of the best ways to rise above alcohol and substance abuse," emphasizes Glidewell. "So often, our recipients' educational goals have gotten completely off track. But education is tremendously important, not only to developing skill sets, but also to building self-confidence. People become more productive members of society, better providers for their families and better siblings, neighbors and employees. In many ways, their triumphs help the St. Louis community."
2018 Annual Scholarship Dinner
"It's a very inspirational evening," describes Sherry LeBlanc, director of development and operations, of The Next Step's Annual Scholarship Dinner. "There are so many tragedies all over the news. But why I love this organization is that I get to see the hopeful side of recovery and all of these amazing success stories."
The upcoming Achievers and Believers Scholarship Dinner, which will take place Saturday, Oct. 13, at the Sheraton Westport Chalet Hotel, promises to showcase the achievements of this year's scholarship recipients – a record 59 in total – while also acknowledging the support of the donors who believe in them. The evening will begin with an hors d'oeuvres reception and a silent auction, and then conclude with a seated dinner and a live auction.
A video will highlight the notable successes of two scholarship recipients: Kael and Christy. A former heroin addict, Kael now attends St. Louis Community College and gives back to the community by working as an addiction recovery coach. Christy once faced prosecution for theft, having stolen from her employer to fuel her drug habit. Now sober, she attends the University of Missouri-St. Louis and is excited about what the future holds.
"We really focus on celebrating our recipients at the dinner," shares Glidewell. Scholarship awardees volunteer at the event, but then get to sit down for dinner amongst the donors, who sponsor their seats. "We want to acknowledge everything that these recipients have achieved. It's so important that they know how much we want them to succeed."
---
Achievers and Believers Scholarship Dinner
6 to 10 p.m. Saturday, Oct. 13 at the Sheraton Westport Chalet Hotel
Tickets cost $100 per person or $1,000 per table of 10 guests.
The event is made possible through the support of presenting sponsor Aurora Recovery Centre. For more information or to register, call 314-719-2880 or visit thenextstepstl.org.