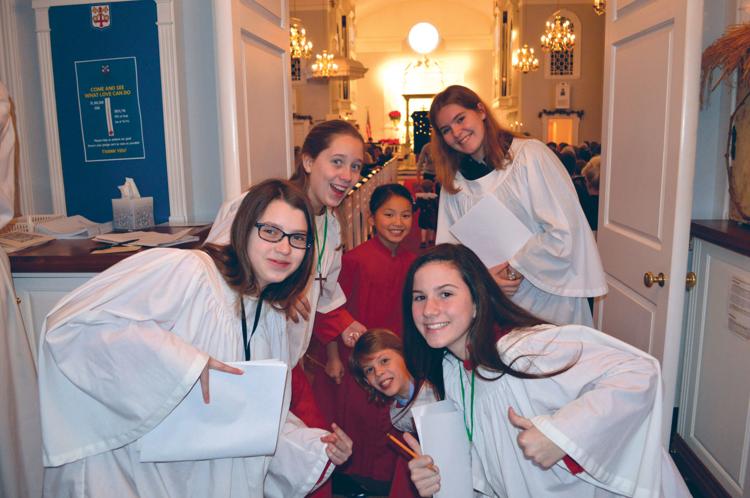 HISTORY
St. Peter's Episcopal Church celebrates a notable anniversary this year as it turns 150 years old. "St. Peter's was founded as a Sunday school mission of Christ Church Cathedral in 1868," says the Rev. Luke Jernagan, rector of the parish. "The parish's first building was a renovated skating rink. In 1872, we became a parish church in the Diocese of Missouri. Our first chapel was on the corner of Olive [Street] and Grand [Boulevard], near where The Fabulous Fox Theatre is now."
Jernagan details that the parish remained there until 1892, when a new location was acquired. It later moved to its third and current location in Ladue, where services began in 1949.
COMMUNITY IMPACT
For the congregation and clergy at St. Peter's, this celebration marks a time of contemplation. "Anniversaries are opportunities to reflect on accomplishments and to look forward to the future," Jernagan expresses. "For us, [that means] looking at what the Holy Spirit has done through St Peter's over 150 years…To begin thinking about what our generation's legacy will be, and how we will serve the community of Ladue and the broader city of St. Louis as people of faith."
People who join the church feel a sense of community and belonging in "a household of God," he describes. "As a community resource, we open our doors to all types of groups, from Boy Scouts and Girl Scouts to recovery groups," Jernagan notes. "One of our most exciting achievements was the founding of The Haven of Grace, a nonprofit residential program for homeless pregnant women, which is celebrating its 30th year."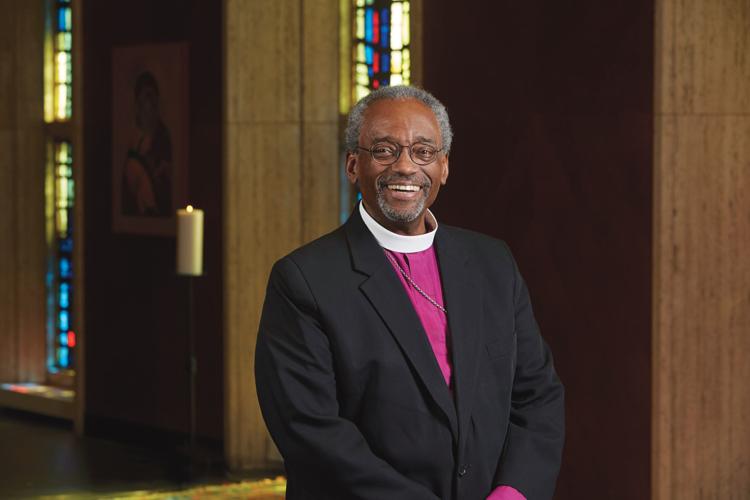 In accordance with the momentous celebratory weekend, the church will have a timely visitor: the presiding bishop of the Episcopal Church, the Most Rev. Michael B. Curry, best known for delivering the sermon at the royal wedding of Prince Harry and Meghan Markle.
"Bishop Curry is the most gifted preacher that the Episcopal Church has had in a generation," Jernagan declares. "He has a clear message. He tells everybody that we're not just the church – we are the Episcopal branch of the Jesus movement. For St. Peter's, we are not called to just sit still on the corner of Warson [Road] and Ladue [Road]. We are called to follow in the footsteps of Jesus Christ in sharing the good news with the world. I am thrilled he gets to bring that message to this community. Having him here is the greatest evangelism opportunity we've ever had."
St. Peter's 150th Anniversary Celebration
Sunday worship Service & Anniversary Reception
St. Peter's Episcopal Church at 10:30 a.m.
The Most Rev. Michael B. Curry, preacher; outdoor reception to immediately follow the service.
For more information, visit stpetersepiscopal.org or call 314-993-2306.