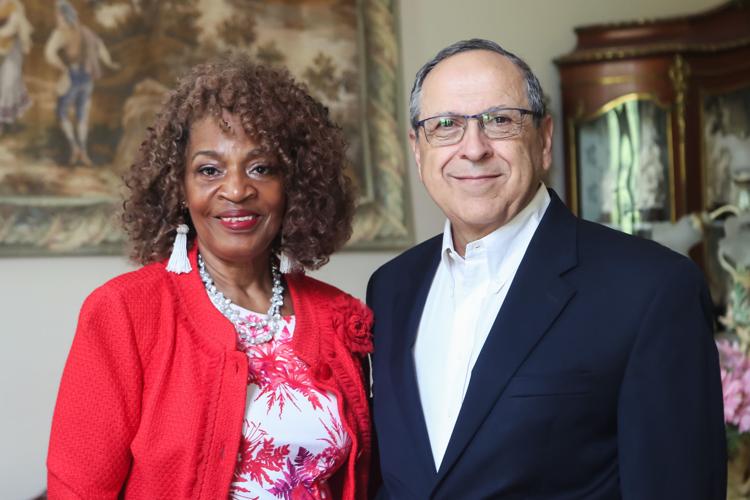 The Roman poet Virgil once declared that "the greatest wealth is health." In turn, the greatest poverty often results in poor health, with families unable to pay for medical care. Health Protection & Education Services, a local nonprofit, seeks to make healthcare more accessible for the diverse populations in the St. Louis region.
"The most impactful thing that we have provided to the community," says executive director Diane Berry, "is culturally-sensitive and language-appropriate services for people in poverty throughout the community, many of whom have language barriers and generally do not have insurance."
Recently, the organization received first-time funding from the Missouri Honor Fund, a grant initiated through the American Medical Association [AMA] Foundation. Dr. Edmond Cabbabe, a plastic surgeon at St. Louis Plastic Surgery Consultants, led funding on the new grant. He has served on the board and as president for the AMA Foundation. Though he finished his term two years prior, Cabbabe continues his involvement with the foundation through development.
"In Missouri, we chose to support a free clinic led by physicians," Cabbabe says of the selection process for the grant. "We chose this organization because it serves poor people, who have language barriers. It also [provides] educational opportunities for medical students. [There is also] the fact that it screens for diabetes, which is one of the main focuses of the AMA."
In addition, Health Protection & Education Services is one of the only organizations to offer electrocardiograms during community health screenings. "Historically, organizations that receive grants from the AMA Foundation have easier access to a bigger arena of [future funding]," Cabbabe adds. "It instills more confidence in the [selected] organization."
The Missouri Health Fund deepens opportunities for the nonprofit to expand its services, as Berry describes. "We help our clients with medical care and also teach them nutrition," she explains. "We partner with farmers markets here in the St. Louis area. When clients come for a screening and diabetes testing, they get vouchers for fruits and vegetables from these community farmers markets."
Of course, the number of people positively impacted by Health Protection & Education Services can increase only through continued community support. "Tax-deductible donations give those we serve hope – a hope that will long endure," says Berry. It is the hope that many more can access the greatest wealth: their good health.
Health Protection & Education Services, 6900 Delmar Blvd., St. Louis, 314-448-7373, hpes-stl.org