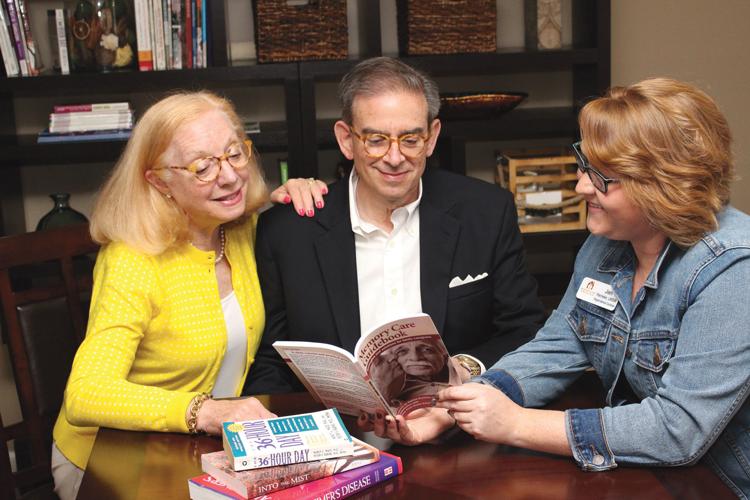 When one's memory fades, family is brought quickly into perspective. The challenges of caring for a loved one dealing with dementia or Alzheimer's disease requires unprecedented strength and compassion from family members thrust into in-home caregiving.
"Everybody wants to be the best caregiver they can be – but it's not intuitive," says Lisa Baron, executive director and founder at Memory Care Home Solutions. "We can help families on the behavioral and medical side to feel empowered to take care of their loved ones at home. We're here for everyone and no one is denied service."
Thanks to the organization, in-depth training for in-home caregiving is readily accessible. This diligent education has been proven to reduce emergency room visits by 61 percent, hospitalization by 67 percent and 911 calls by 69 percent, according to Washington University research. Memory Care Home Solutions seeks to "extend and improve time at home for people living with memory loss, and for their families," explains Baron. "These services are provided to any family in need, regardless of income."
At this year's annual fundraising gala, Memories & Melodies, Ron and Maggie Holtman will be named the 2018 Alzheimer's Community Service Award recipients. A tenured staff and faculty member at MICDS, Ron Holtman led the football team to seven state titles and the golf team to five state titles. Maggie Holtman is the founder and president of Advanced Nursing Services of St. Louis.
"Maggie is directly involved in senior healthcare at a sophisticated level," describes Baron. "Her blueprint for 30 years of [professional] success was inspired by the private care nurses who cared for her grandparents."
"Former honorees and their children have been trained by coach Holtman," she adds. "They see him as a life coach, who teaches lessons on dignity, honor and how to navigate challenges."
For the first time, the nonprofit recently received national funding from the U.S. Department of Health and Human Services. "The purpose of this grant is to study our in-home intervention in rural communities and the bi-state area for efficiency [evaluation] and replication," explains Baron. The additional funding has quadrupled the number of counties her team can serve.
"Our vision is for everyone in the nation to be able to benefit from this in-home caregiver training," says Baron. "Community contributions are the driving force that's led Memory Care Home Solutions to 15 years of service and more than 100,000 individuals served. Any contribution made is an investment in the community because we are here to serve the community, now and in the future."
Memory Care Home Solutions, 4389 W. Pine Blvd., St. Louis, 314-645-6247, memorycarehs.org
---
12th Annual Memories & Melodies
6:30 to 9 p.m. Thursday, Nov. 1 at The Chase Park Plaza
"This annual signature event is our call to action," says Lisa Baron. "It is an opportunity for us to honor and highlight the incredible pillars of the St. Louis community."