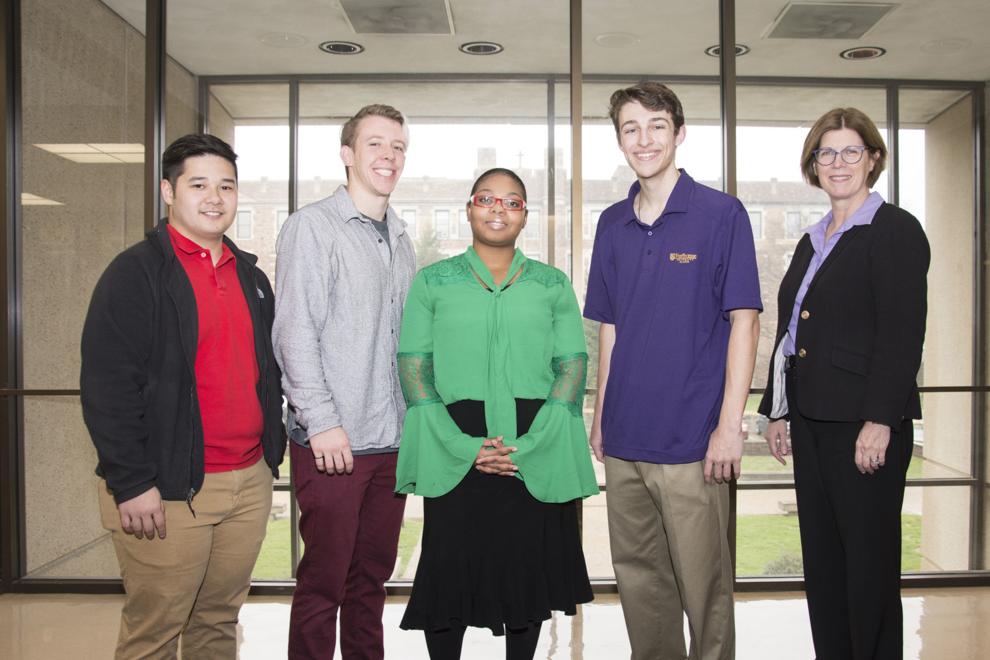 A 2016 study by the National Center for Education Statistics confirms that individuals with bachelor's degrees have an employment rate of 88 percent – proving that higher education leads to a higher rate of professional success. Now, Fontbonne University is making higher education more accessible to aspiring students through The Fontbonne Promise.
"We want to make a substantial change in the quality of life in this region," Dr. J. Michael Pressimone, the president of the university, says. "We believe that offering a clear path to a values-rich higher education is part of that change."
The Fontbonne Promise delivers a debt-free college education to first-time, first-year students who qualify academically, are Missouri residents and whose families have zero expected contributions on the Free Application for Federal Student Aid (FAFSA).
"People who live here are raised to care deeply about this community and are likely to stay," Pressimone notes. "They want to build a stronger economy, and there's ample evidence to show both the economic and social benefits of attaining a bachelor's degree. Satisfaction of life is higher, and you are bound to see marked improvements in our community through more committed citizens with higher levels of education."
The Fontbonne Promise is funded through four sources: an institutional commitment through the university's financial aid program, Federal Pell Grants, the Access Missouri Grant and donor partners. Each partner supports an individual student throughout his or her entire college journey by committing to donate $8,500 per year for five years.
This innovative program and its unique mission earned the People's Choice Award at the 2018 Arcus Awards, presented by the St. Louis Regional Chamber.
"We see opportunitIes for students today, as well as for the next generation whose children will, in turn, be more likely to attend college," Joseph Havis, VP of enrollment management, says. "Now, more than ever, it's imperative to provide a debt-free path to higher education that can enrich lives and our broader St. Louis community."
Fontbonne Prom
A Scholarship Fundraising Gala at The Ritz-Carlton, St. Louis
A block of guest rooms is also available for reservations.
Experience the perfect prom – this time, with a purpose. Television personalities and professional dance champions Cheryl Burke and Mark Ballas will serve as emcees, while The Fabulous Motown Revue will provide entertainment.
"SSM Health is proud to support the Fontbonne Prom, which will help raise funds for scholarships and awareness about Fontbonne University's future," says Kate Becker, president of SSM Health Saint Louis University Hospital. Becker serves on the board of trustees at Fontbonne and is the event chair.