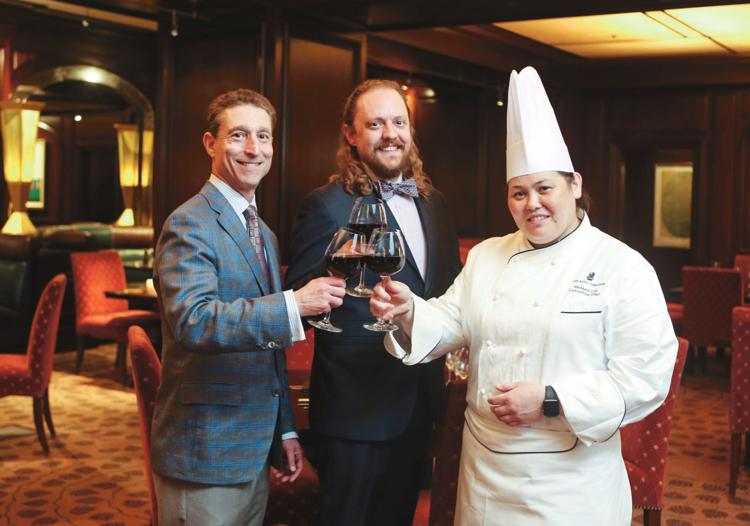 Adulthood takes on a unique shape for everyone. For some, a parent or mentor will act as guide during this transition. For others lacking such support, the passage is likely rockier. For more than 150 years, Epworth Children and Family Services has stepped in to bridge the gap, offering a spectrum of programs – from counseling to emergency shelter to full-time housing – that help St. Louis-area youth build confidence and achieve independence.
In addition to its clinical and preventive services, which include psychological testing and in-home therapy for children, youth and families, Epworth runs several supportive housing programs for older youth grappling with behavioral health issues, homelessness and unsuccessful placement in foster care.
Epworth's Transitional Living and Independent Living Programs (TLP/ILP) offer so much more than a safe and secure place to live, however. As part of TLP, Epworth places up to 11 young adults, between the ages of 16 and 19, in rent-free apartments in University City. The nonprofit not only provides TLP teens with financial support, but also instills in them fundamental life skills.
"We teach them how to do very basic things, like cook and manage money," details CEO Michelle Tucker. "We infuse them with support and prep them for the future. Although we pay the rent, we want them to know that the next step is independence."
Depending on individual needs, participants in TLP transition to ILP after about a year. "ILP affords more independence," Tucker says of the initiative, which is designed to serve youth aged 17 to 23. Because Epworth maintains relationships with nearly 80 apartment buildings across the area, the organization is better able to assist youth with locating and securing lodging of their own. "We pay the lease and provide additional case management support, but our goal is self-sufficiency, with dignity."
Epworth recently expanded its supportive housing services, with the opening of Intrada, an intergenerational residential community in the City's Holly Hills neighborhood. For the project, Epworth partnered with the Vecino Group, a Springfield, Missouri-based developer committed to "housing for the greater good."
Twenty percent of Intrada's reduced-rent, completely-furnished units – a mixture of studios, one- and two-bedrooms – are reserved for Missouri youth aging out of the foster care system, while the remaining apartments present affordable housing for area seniors and families. "Intrada is a completely new model," declares Tucker. "There's nothing out there exactly like it."
Through the support of grants and the generosity of the St. Louis community, Epworth is able to bring pioneering concepts like Intrada to life. On Saturday, Nov. 10, the organization will host its 16th Annual Wine Dinner & Auction at The Ritz-Carlton Hotel, St. Louis. Proceeds from this year's event will benefit the 10,000-plus youth and families whose lives are improved by Epworth's dynamic programming.
"The success of our clients is the most rewarding aspect of my job," shares Tucker. "Epworth is a pillar agency, with a tremendous effect across the region. And we will continue to better the community."  
Epworth Children and Family Services, 110 N. Elm Ave., Webster Groves, 314-961-5718, epworth.org
---
16th Annual Wine Dinner & Auction
6 p.m. Saturday, Nov. 10 at The Ritz-Carlton, St. Louis
Tickets and tables range from $325 to $4,500. A variety of sponsorships are available.
Join event co-chairs Dr. Gregg J. Berdy and Jason Main, certified sommelier and owner of The Wine Merchant, for a black-tie evening of fine wine, five-star food and first-rate entertainment from saxophonist Tim Cunningham and emcee Rick Horton.
During the live auction, attendees will be able to bid on rare and premium wines, plus luxury wine trips and tasting excursions. A silent auction and tax-credit paddle raise will also take place, with all proceeds from the event benefiting Epworth's vital youth development services.
Call 314-918-3321 or visit epworth.org/wine-dinner for more information.
Special thanks to the Centene Corporation, this year's Cabernet sponsor.