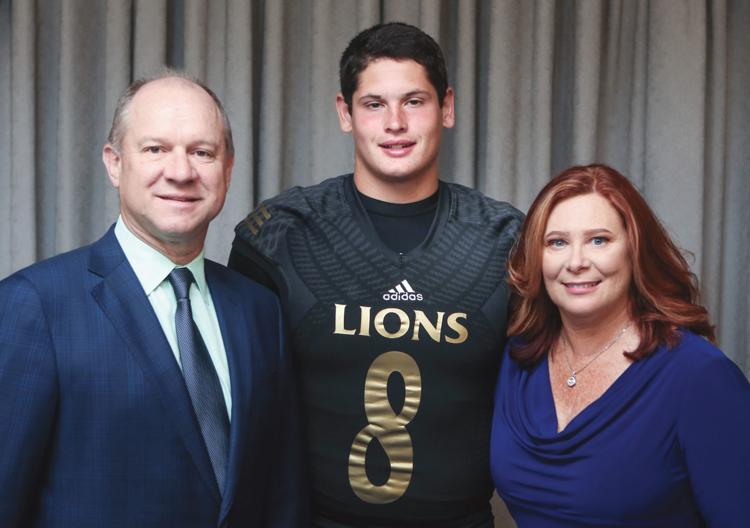 A common affliction, arthritis affects many but is still understood by few. Not limited by age, sex or race, it impacts ordinary people, from your elderly neighbor to your young, athletic nephew.
Arthritis can impact everyday living. Many people with arthritis have chronic pain, which can affect their mental outlook and physical abilities. With that, there is the limitation of not being able to do simple things, like combing your hair or stepping into a larger car.
The Arthritis Foundation seeks to advance medical treatments, advocate for access to healthcare and medications, and support those who suffer from the disease within their local communities. It is because of this work that teenagers like Jake Morris can live a normal, happy childhood. In his freshman year, Morris suffered from immense pain and was diagnosed with juvenile idiopathic arthritis. Feeling miserable and sidelined, he faced a difficult high school experience. Today, thanks to medical care and the support of the Arthritis Foundation, he is an active high school senior who participates in football, baseball and track – and no longer misses out.
The organization's online patient tools include exercise and food programs, which are tailored to each individual's level of pain and lifestyle. These tools also offer information on insurance coverage and medication to simplify the complex medical issues that individuals with arthritis often encounter. Other valuable tools include a resource finder, a local support network that meets monthly and a national helpline, staffed with social workers, which is available 24/7 to address patient needs and concerns.
The nonprofit organization seeks to assist people with conquering everyday battles. Join its efforts at the 38th annual Silver Ball on Saturday, Dec. 8, at The Ritz-Carlton, St. Louis.
"It's going to be a memorable evening," promises Sherrie Wehner, who, along with her husband, Bruce, co-chairs the event. "We begin with a cocktail hour and silent auction, then dinner and dancing. The Ritz always provides an excellent dinner, and the live and silent auctions will include unique items and experiences. Cindy Preszler and Mike Roberts will again serve as emcees. It promises to be another unforgettable evening."
For seven decades, the Arthritis Foundation has led the fight to advance scientific discovery for better treatments and a cure for all types of arthritis. With the community's help, the nonprofit organization will continue to help St. Louis-area adults and children , like Morris, to live normal, happy lives and to be able to do all the things they love.
Arthritis Foundation, 9433 Olive St., Suite 100, St. Louis, 314-499-8452, arthritis.org/Missouri
---
38th Annual Silver Ball
6 p.m. to midnight Saturday, Dec. 8
The Ritz-Carlton, St. Louis