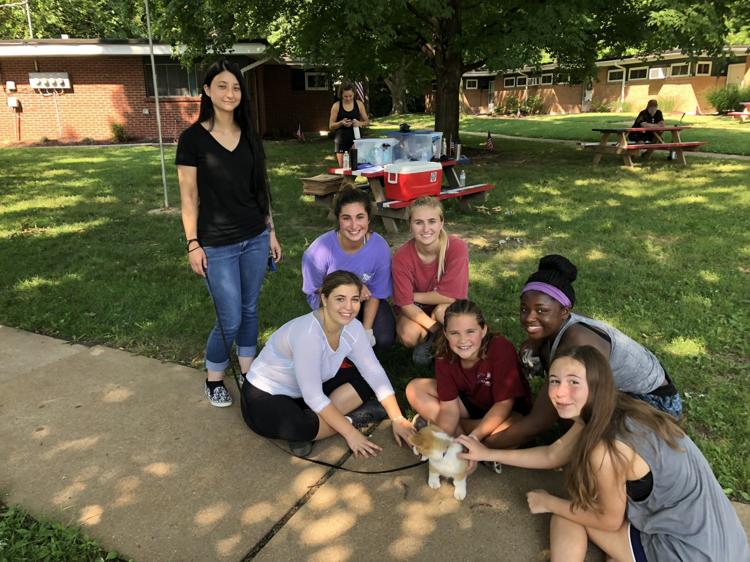 The Veiled Prophet (VP) is like a large family, and generations of members, along with their family members, work through the organization to improve the city they love. A key component for many VP families is participation in the VP Community Service Initiative (CSI).
The CSI's mission is "to coordinate and focus the resources of the Veiled Prophet Organization and Foundation in an ongoing, sustainable effort to make St. Louis a better place to live for all." The initiative originated in 2003 to provide volunteer opportunities for VP Maids of Honor participating in the VP Ball. The first year, about 200 volunteers participated. In 2018, the CSI filled more than 1,000 local volunteer positions, supporting 38 projects for 24 St. Louis charities and organizations.
VP member Brett Rufkahr and his daughter, Elle, completed six CSI projects in the past six months. "What was great about the CSI is the opportunity to help a diverse set of organizations and people, from disadvantaged schoolchildren to those suffering from HIV/AIDS or cancer to members of our armed forces," he says. "While each project only lasted three to five hours, the positive feelings and energy that result last for weeks, knowing that we had possibly made just one person's day a little brighter."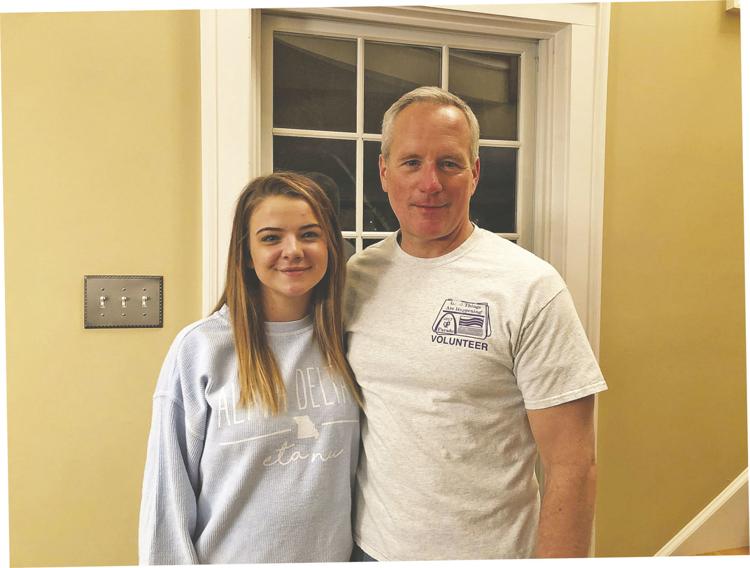 Elle Rufkahr adds that she values the opportunity to have a positive effect on local charities, "but what makes these projects even better is that I get to do them with my dad," she says. "Our relationship has been strengthened by doing these projects, and together we have created memories and experiences we will have for a lifetime."
Tom Donnelly, vice chair of community service for the VP, appreciates families like the Rufkahrs who contribute to fulfilling the CSI's mission. "Our efforts have touched schools, sick children, poor and homeless, servicemen and -women, first responders and many other charitable needs," he says. Although participation is not required for Maids of Honor, more than 90 percent of them volunteer through the CSI. However, Donnelly notes that they expect 100 percent participation by year-end. "The fundamental belief is strong in our organization," he says. "New members join our organization knowing that our commitment to the St. Louis area is first and foremost our responsibility."
Missouri Veterans Endeavor (MOVE) is one of the organizations benefiting from the CSI, and MOVE executive director Bill Wallace also serves on the CSI committee. "This past summer was our fifth service project at our site, and each year CSI with the fathers and their daughters work alongside us and our veterans with a variety of diverse projects that have enhanced, maintained and added to aesthetics of our site," he says.
MOVE provides housing and social work programs to homeless veterans and their family members to help them end their cycles of homelessness, establish a steady income and create means to independence. This year's CSI project involved clearing an area adjacent to MOVE's 21-unit apartment building, which houses as many as 50 veterans and dependents, as well as landscaping and laying the foundation for a serenity garden. A Special Operations Soldier who served at Fort Bragg himself, Wallace says, "I can't thank CSI, the VP and all of St. Louis enough for what they do for my veteran peers who are less fortunate than me."
Chris Krehmeyer, president and CEO of Beyond Housing, a comprehensive community development organization, echoes Wallace's sentiments. "Any nonprofit finds volunteers helpful, and having a long-term relationship with an organization like the VP Community Service Initiative is wonderful," he says. This year's CSI volunteers helped reseal the Pagedale Family Support Center's parking lot.
Krehmeyer also serves on the CSI committee and notes that watching fathers and daughters interact while they volunteer is as rewarding as "the fact that they get some real work done, which saves us resources."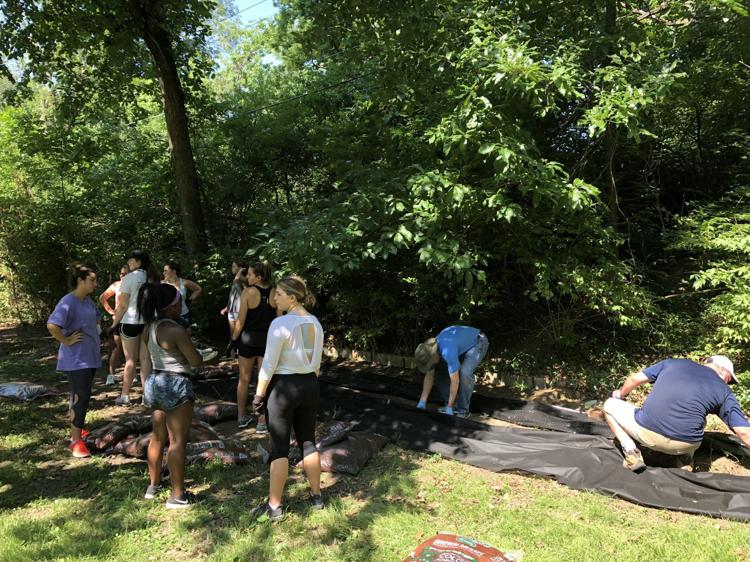 Charles Fawcett was one of the dads sealing the parking lot in Pagedale last year. He and his daughter, Irina, who was a 2018 Maid of Honor, also contributed to projects at other local organizations through the CSI. "We did some gardening; we helped at the St. Patrick Center soup kitchen," he says. "It was very enlightening for Irina and was a nice family activity."
CSI will continue to be a force for good in St. Louis as it partners with even more charitable organizations in the years to come, says VP vice chair of community service Donnelly. "We continue to research and open dialogue with charities or causes in the community that match our skill set," he says.
For families like the Rufkahrs, the tradition of service through VP will continue. "We definitely plan to continue to participate in the CSI," Brett Rufkahr says. "It's just one more opportunity to volunteer to make a positive difference in peoples' lives, and every community needs that, both for the recipients and the volunteers."
Elle Rufkahr agrees: "Even if it's only once a month, these projects keep us grounded and allow us to have father-daughter time. As a busy college student at Saint Louis University, it's hard for me to always find time to come home. But who can say no to service? It is such a positive experience!"