Sound the trumpets: Next week, 10 outstanding women will be lauded as the 2019 Women of Achievement for their incredible achievements in volunteer leadership across the metro area. Now in its 64th year,Women of Achievement, St. Louis' longest-running program awarding area women for their volunteerism, will recognize this year's class during its annual awards luncheon at 11:45 a.m. on Tue., May 14, at The Ritz-Carlton, St. Louis in Clayton.
Women of Achievement, 3418 Charlack Ave., No. 615, St. Louis, 314-896-4962, woastl.org
---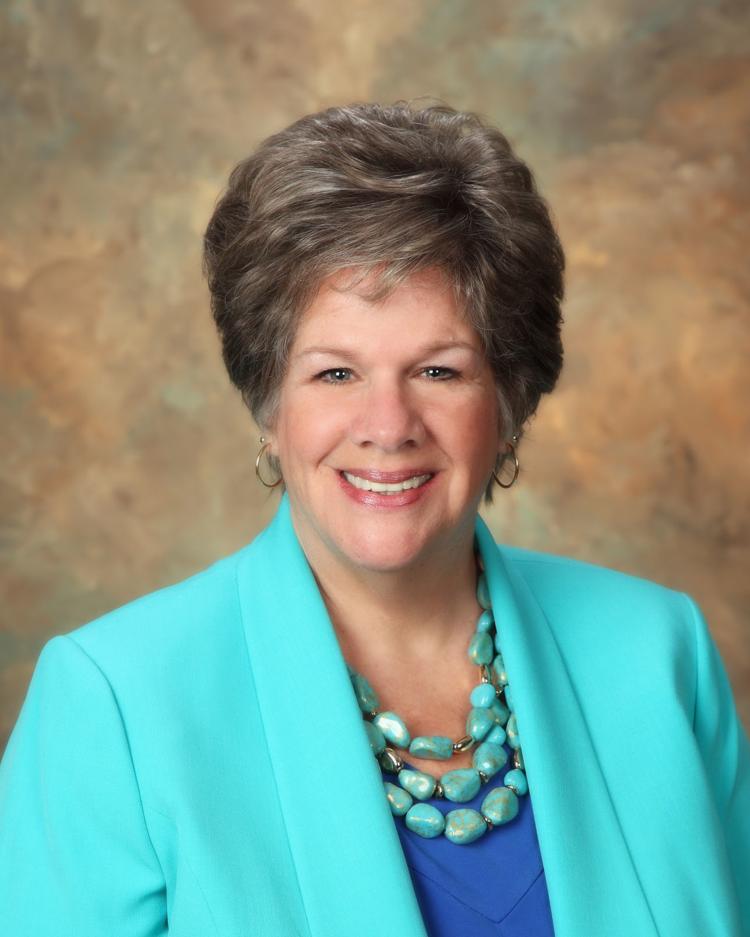 Jill Aul
Social Justice
When Jill Aul's child came out as a member of the LGBTQ community, she was inspired to start a PFLAG chapter.
PFLAG, the nation's first and largest organization uniting families and allies with LGBTQ individuals, had a St. Louis chapter at the time, but no organization in Aul's community of St. Charles. "That began my personal odyssey into LGBTQ activism," Aul says.
So as Aul sought information and support for her daughter, she decided to start St. Charles PFLAG. Since its 2005 inception, the organization has helped an estimated 400 families with support and education groups for parents, families and friends of LGBTQ individuals.
Through her involvement with the chapter, Aul also became aware of other opportunities to volunteer within the area. "Our chapter is responsible for bringing an [LGBTQ] youth group chapter [Growing American Youth] to St. Charles and for starting the St. Charles Pride Festival, which is now an independent organization," she says, adding that PFLAG members also lobby in Jefferson City for LGBTQ equality, speak at public events and participate in the St. Charles County Equality Coalition, among other activities, to promote support, education and advocacy.
PFLAG is special because it's the largest grassroots organization of its kind in the U.S., Aul says. "It began nearly 50 years ago, when the mom of a gay son was fed up with the way he was treated," she says. "His mother started a support group in her basement, and PFLAG was born. Now, there are tens of thousands of us who support one another and fight tirelessly for the rights of our loved ones. It's personal!"
---
Simone Bernstein
Youth Empowerment
Simone Bernstein started a youth volunteerism movement when she was just a teenager.
"When I was 12 years old and my brother, Jake, was 10 years old, my dad received an order for military deployment," Bernstein, 27, says. "The outpouring of support my family received from the community during his deployment ignited our desire to volunteer, [but] it was difficult for us to find volunteer opportunities at a young age."
So in 2009, then-17-year-old Bernstein co-founded St. Louis VolunTEEN, a regional online database for local youth to find and share volunteer opportunities, while also encouraging nonprofits to engage youth volunteers. As interest grew, the site was expanded in 2012 to VolunTEEN Nation, a national nonprofit connecting teens with service projects.
More than 1.8 million youths have found volunteer opportunities through volunteennation.org, and it has raised more than $5 million for St. Louis nonprofits such as Autism Speaks, St. Louis Public Schools, the USO, the Salvation Army Food Bank and The Magic House, St. Louis Children's Museum.
"We want youth to recognize that even one act of kindness or time spent cleaning up a park can make a huge difference," Bernstein says. "Volunteering gives young people a hands-on opportunity and the tools to address societal challenges, solve problems and heal divisions in the world. When youth solve problems, they feel empowered and communities cultivate future generations of individuals committed to unraveling global challenges."
Bernstein, an officer in the U.S. Navy, will graduate from George Washington University School of Medicine this month and will start residency at Washington University in St. Louis in July.
---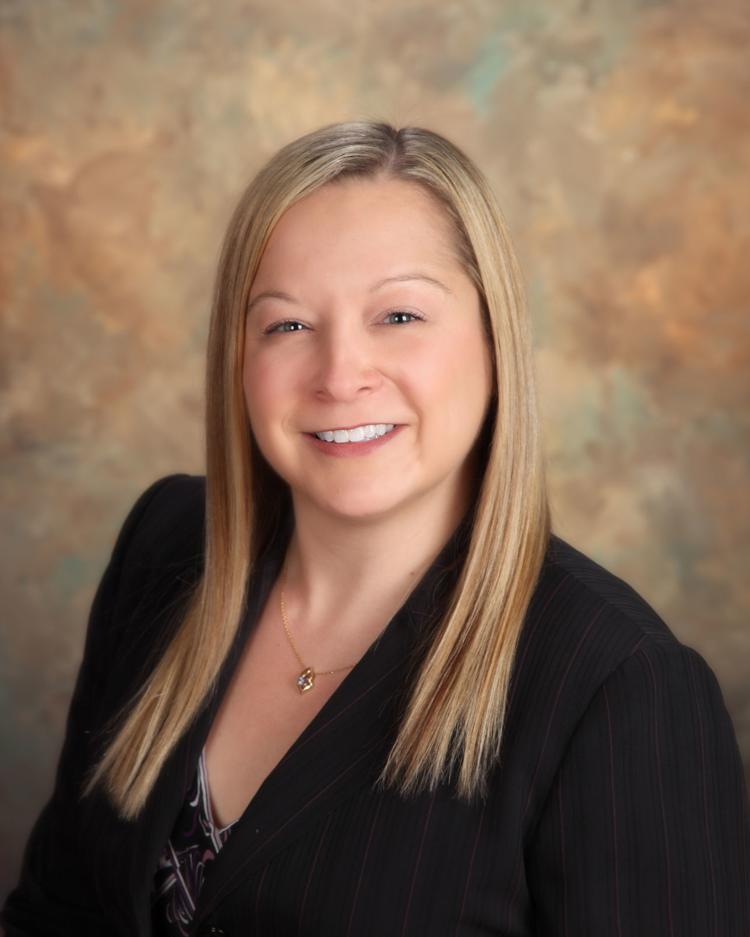 Jessica Bueler
Community Betterment
Jessica Bueler is building bridges to a better St. Louis.
"When I was 8 years old, my mother walked out on our family and left me and my three little sisters to be raised by my father," Bueler says. "I promised myself when I grew up, I would do everything in my power to help other people who had also been abandoned because I didn't want others to hurt in the same ways I did."
To be this pillar of strength for the vulnerable, Bueler founded Welcome Neighbor STL, an organization assisting immigrants and refugees. "When I learned about the situation with the Syrian refugee families being dumped in filthy apartments with cockroaches, mice and bedbugs, along with a plethora of other problems, I snapped into action to do everything I could to help connect our new American friends with the resources and tools to build a better life," Bueler says.
Made up of 1,500 volunteers, Welcome Neighbor STL helps refugees with everyday tasks, such as scheduling doctor appointments and navigating school systems, and has raised funds to move the families to better housing.
Bueler also has spearheaded the creation of educational and entrepreneurial classes for immigrants to help them start businesses that directly contribute to the St. Louis economy.
"In such divisive times, Welcome Neighbor STL focuses on building bridges for people to find commonalities with individuals different from ourselves, regardless of nationality, religion or race," Bueler says. "We focus on something much more vital; we are all part of the human race."
---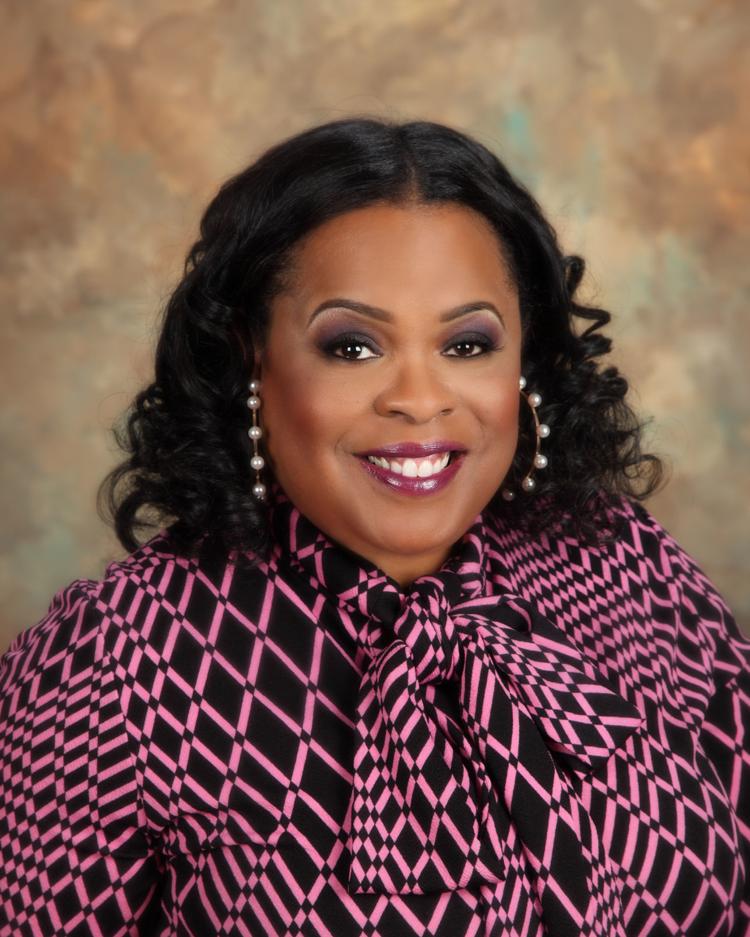 Valeda Keys
Health Advocacy
Valeda Keys battled breast cancer twice before age 40 – and won.
The two-time survivor, whose mother also beat the disease twice, had the BRCA2 breast cancer gene and faithfully got annual mammograms due to her family history.
Following two diagnoses with breast cancer in the spring of 2010 and the summer of 2011, Keys underwent a successful double mastectomy in September 2011.
Grateful to be cured and ready to give back, Keys launched the nonprofit Valeda's Hope to support other women with the disease. "I knew there was a lack of resources, knowledge and communication," she says. "I wanted to help women in my community become aware about breast health and the importance of mammograms."
The nonprofit is dedicated to increasing awareness of breast cancer through education and early detection, providing mammograms, nurturing services, emotional and physical therapy, and genetic services to those in need. Since 2013, Valeda's Hope reminds women every Monday via social media to get their mammograms, an initiative she calls "Mammogram Monday," and at 9 a.m. on June 15, the organization will partner with Siteman Cancer Center to offer mobile mammography at the St. Louis County Library-Rock Road Branch.
Keys says telling her story is healing, so she makes speaking engagements and hosted the My Strength Is Your Strength Breast Cancer Awareness Conference, which drew more than 120 attendees, in 2012. And with a special place in her heart for fellow women who have a double mastectomy due to the disease, Keys also delivers recliners and comfort baskets to those undergoing this surgery.
Keys' strength to overcome cancer came from God, reading positive and educational material, and keeping a prayer in her heart for direction and wisdom to help other women, she says. "Black women are dying from breast cancer at an alarming rate, right here in St. Louis," she says. "It has been healing, fulfilling and rewarding helping other women battling breast cancer. Winning lives where we can is very important." Later this summer she will release her book, My Strength Is Your Strength, based on her experience.
---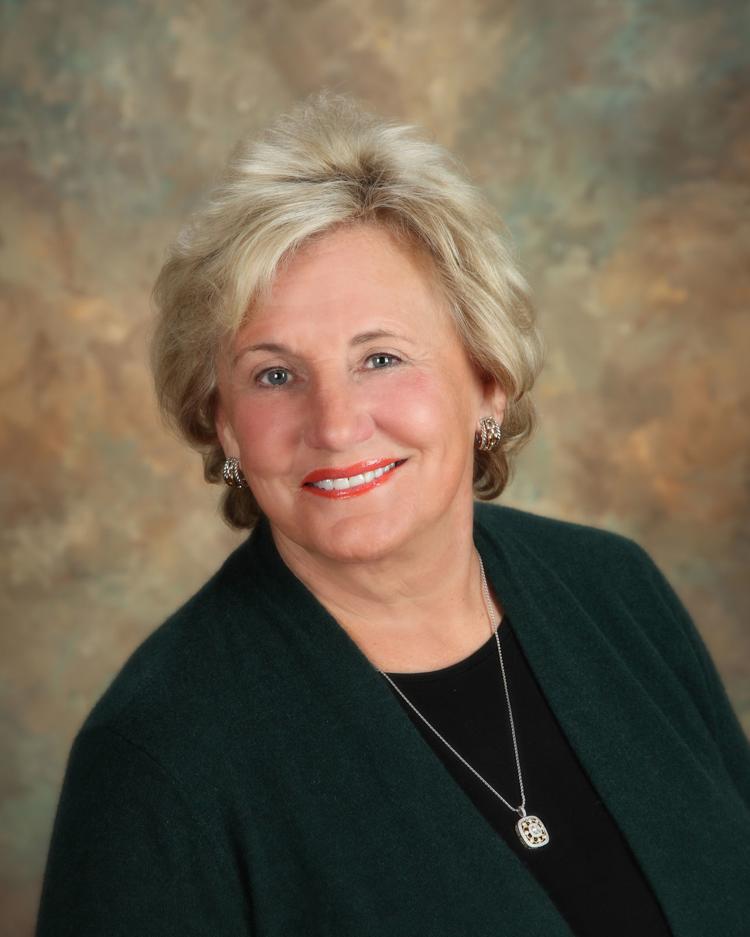 Jo Ann Taylor Kindle
Spirit of Giving
Jo Ann Taylor Kindle is leaving a legacy.
The quietly determined philanthropic leader is celebrating 25 years with the Enterprise Holdings Foundation, where she took the reins as chairwoman in January. The charitable arm of Enterprise Holdings – founded by Kindle's late father, Jack Taylor – the foundation supports thousands of nonprofits worldwide in communities where Enterprise employees live and work.
Here at home, Kindle has led the foundation in supporting nonprofits from the St. Louis Symphony Orchestra to Forest Park. "St. Louis was important to my dad, and he instilled that in me and my brother," she says. "We want the city to be the best place it can be, and we believe a wonderful city has a symphony and a nice park."
Kindle also leads the foundation in contributing to the Boys & Girls Clubs of Greater St. Louis, Big Brothers Big Sisters of Eastern Missouri and the Girl Scouts of Eastern Missouri. "We're very interested in young people and helping them get a step up in life and make them feel they can do whatever they want to do and be successful," she says.
Kindle – who also is president of the Crawford Taylor Foundation, which enables and enhances programs that create lasting legacies in St. Louis – is helping community organizations thrive. "The symphony was in dire straits until [the Enterprise Holdings Foundation] stepped in, and now it is a world-famous orchestra," Kindle says. "And Forest Park was in serious disrepair, but now the park is in the best shape it's ever been in – and it's a park shared by everyone in the city, and that's a wonderful thing."
---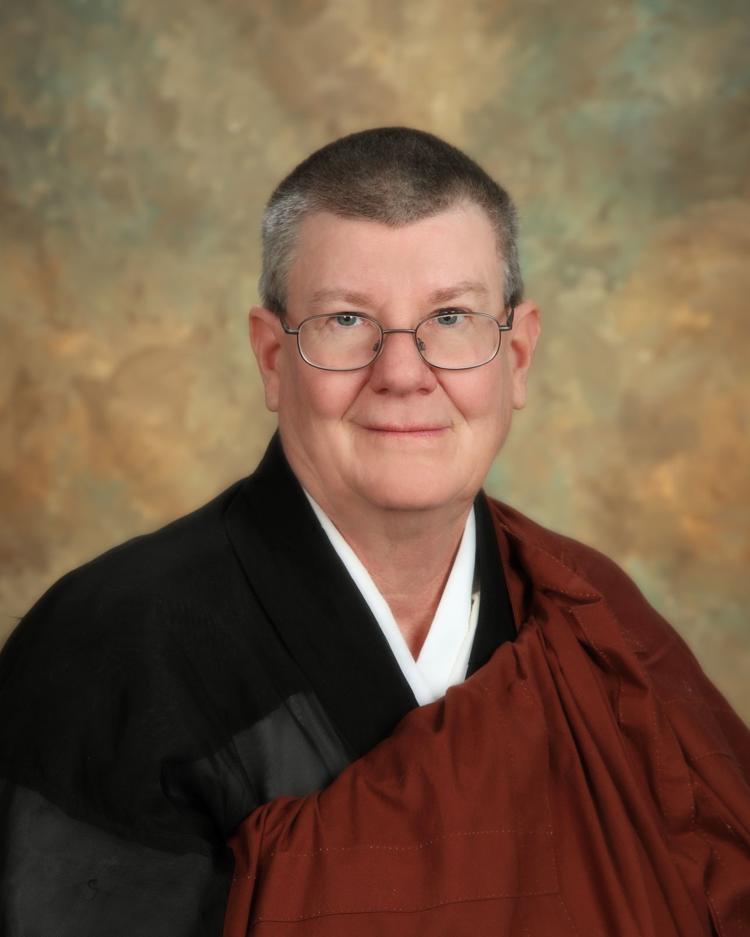 Kalen McAllister
Social Enterprise
Kalen McAllister is changing lives, one former felon at a time.
When the former prison chaplain saw inmates who worried about finding a job on their release, she made a promise to do something about it.
After spending seven years leading meditation groups in eastern Missouri prisons and 5½ years as a prison chaplain at Farmington Correctional Center, about an hour south of St. Louis, the Buddhist priest started Laughing Bear Bakery in 2015.
Fulfilling her promise, McAllister hires former felons to work at the bakery, giving them pride and purpose. "Everyone who works there has committed a crime, but I don't ask, and I don't care what they did – I look at it as 'it's from this day forward,'" she says. "They like what they do, and they really put pride in their work. When one employee made her first cherry pie, her face was just glowing when she said, 'I made that.'"
Among the 25 people who have worked at the bakery, 23 have gone on to be successful at other jobs, and only two have returned to prison – far better than the state of Missouri's average recidivism rate, McAllister says. Laughing Bear Bakery goods are available locally at all area Straub's grocery stores, The Smokehouse Market and Local Harvest Grocery, as well as by order and pickup through its website, laughingbearbakery.org.
At Laughing Bear Bakery, it's like a family, she says: "They're like my kids. It's so great to see them go on to do better things."
---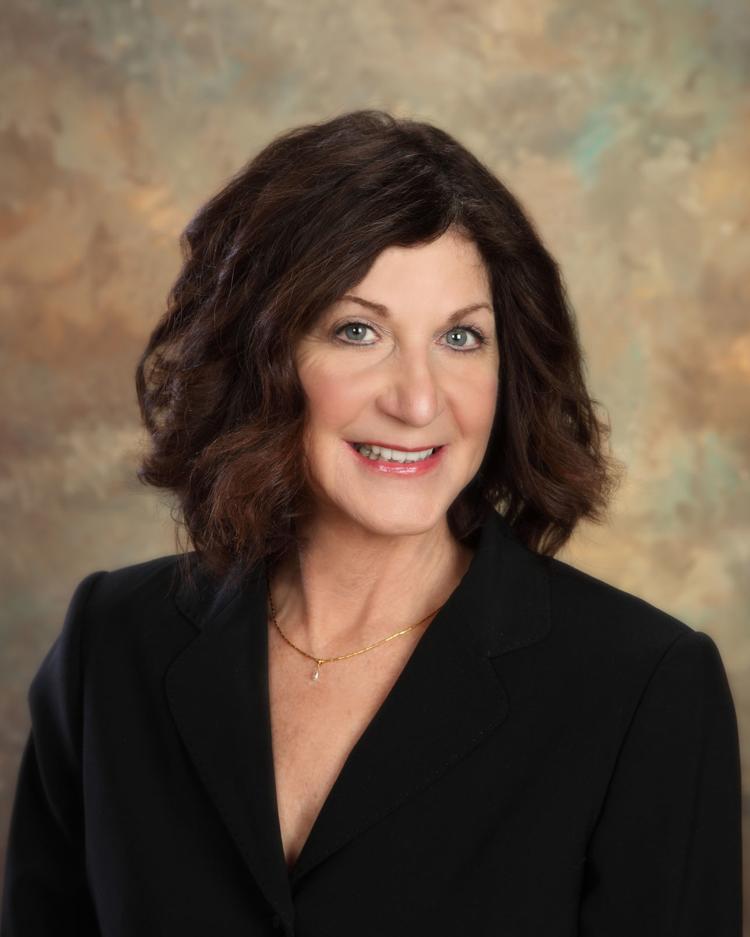 Mary Lieber Schoolman
Civic Responsibility
Mary Lieber Schoolman is on a mission to give a voice to the voiceless.
"My passion lies in helping amplify the voices of those who may not be heard, in areas of concern such as poverty, racism, educational equality and human rights," she says. "I believe strongly that times of crisis bring out the potential of human beings to operate fully from our hearts to care and support one another."
This passion has led Schoolman to decades of volunteerism at numerous innovative and compassionate nonprofits that show tested models for elevating and sustaining positive change in the populations they serve, from Doorways and Spirit of St. Louis Women's Fund to City Academy and COCA.
Schoolman serves on the board of Doorways, an interfaith nonprofit that provides housing and support services to restore dignity, health and self-sufficiency to people affected by HIV/AIDS. "The stigma around HIV makes it the loneliest disease, but Doorways residents find acceptance, belonging and purpose in this nurturing, compassionate community," Schoolman says. "It's the days that on impulse I drop into Doorways to sit and chat with residents that are the best days. It is their stories of resilience, love and humor that fortify my belief in the indomitable human spirit."
Schoolman also is a founding member of the Spirit of St. Louis Women's Fund, which she describes as "an incubator comprised of insightful, intelligent, compassionate, results-oriented visionaries."
"The concept of pooling equal donations to invest and support smaller St. Louis nonprofits is a community game-changer," she says. "All of us [become] wiser and more impactful together than any of us could be alone."
---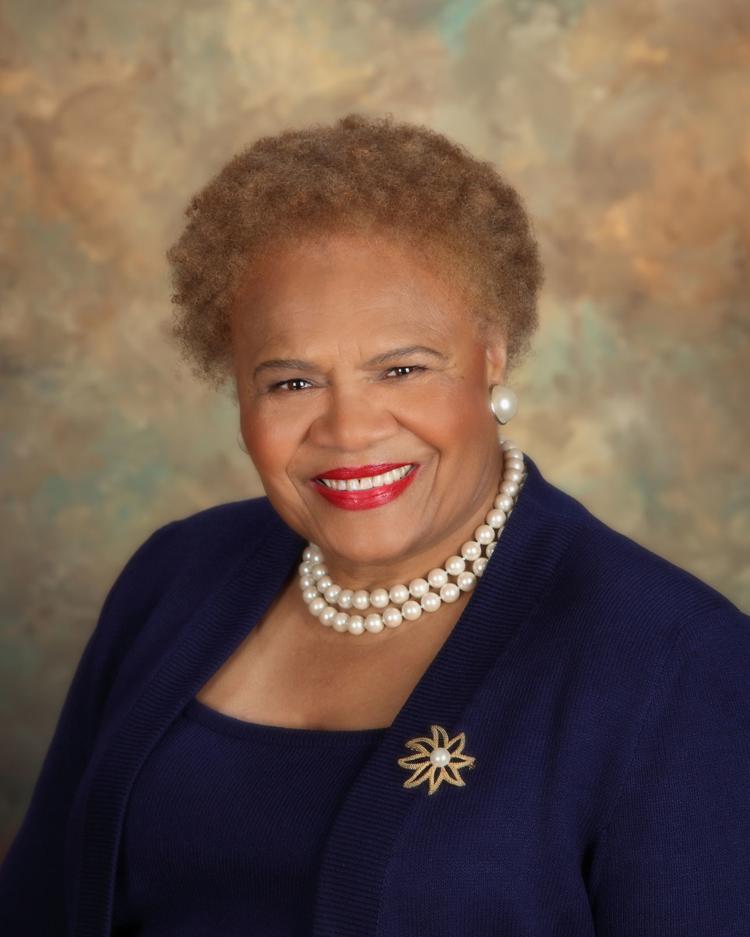 Mary Harper Thomas
Educational Enrichment
Since she can remember, Mary Harper Thomas has had a heart to help the underserved.
Thomas has accomplished her goal of supporting "those who've been dealt an unfair hand in life" by actively volunteering for organizations that bring post-high school education within reach for black youths from low-income and first-generation college households – including Auxiliary to the Mound City Medical Forum and the St. Louis chapter of The Links Inc. Most notably, Thomas founded St. Louis Morehouse College Parents Association, which has provided more than $100,000 in scholarship funds to more than 50 Morehouse students and supported more than 100 area students.
"All of these organizations have presented me with opportunities to mentor, tutor and fundraise in order to help the underserved and under-resourced better themselves," Thomas says. "Two things my parents believed in and stressed often were the importance of helping others and the transformative power of education. My father … would say, 'Make sure you take somebody with you' – as you move through life, make sure your definition of success is inclusive of others. And my mother's favorite saying was 'You can only wear one pair of shoes at a time,' which was how she justified giving so much away when we had so little. A pair of shoes sitting in a closet isn't helping anyone."
Thomas continues to be committed to this important goal: "helping underserved children navigate systematic challenges so that they can go on to unleash their potential, fulfill their promise and realize their dream."
---
Cindy Lander Wallach
Youth & Family
Cindy Lander Wallach is giving underserved kids the joy of birthdays.
Since Wallach founded Birthday Joy, a nonprofit that provides birthday presents to area children in need, seven years ago, more than 6,000 kids have received gifts on their special days.
The idea for the organization was sparked when Wallach and her husband began attending birthday parties for their children's friends. "We started talking to [our children] about kids in the community who couldn't celebrate birthdays and the importance of helping others," she says. "That's when we began taking birthday gifts to homeless shelters and children's agencies."
Through the years, family and friends joined in on the gift-giving, and the effort became a nonprofit organization. Each month, the organization delivers birthday gift bags to agencies throughout St. Louis. There are also Birthday Joy areas throughout St. Louis where parents can select birthday presents for their children at no cost.
"We receive lists from local agencies with the child's first name, age and birthdate, and it's great to have volunteers who are kids because they know so much more about what other kids want," Wallach says. "Kids as young as 5 are learning about empathy and shopping for birthday presents for other kids." She adds that she also works with area schools and organizations to teach children about empathy and helping others through Birthday Joy interactive presentations.
The organization has received notes from children's caseworkers and kids who have received presents. "It really makes them feel special to know someone is thinking of them on their birthday," Wallach says. "Caseworkers have said it brings joy to a child whose life might be in turmoil."
Wallach also serves on the boards of the Anti-Defamation League, A World of Difference Institute, Crown Center for Senior Living, Jewish Community Center of St. Louis, Central Reform Congregation and Clayton Century Foundation.
---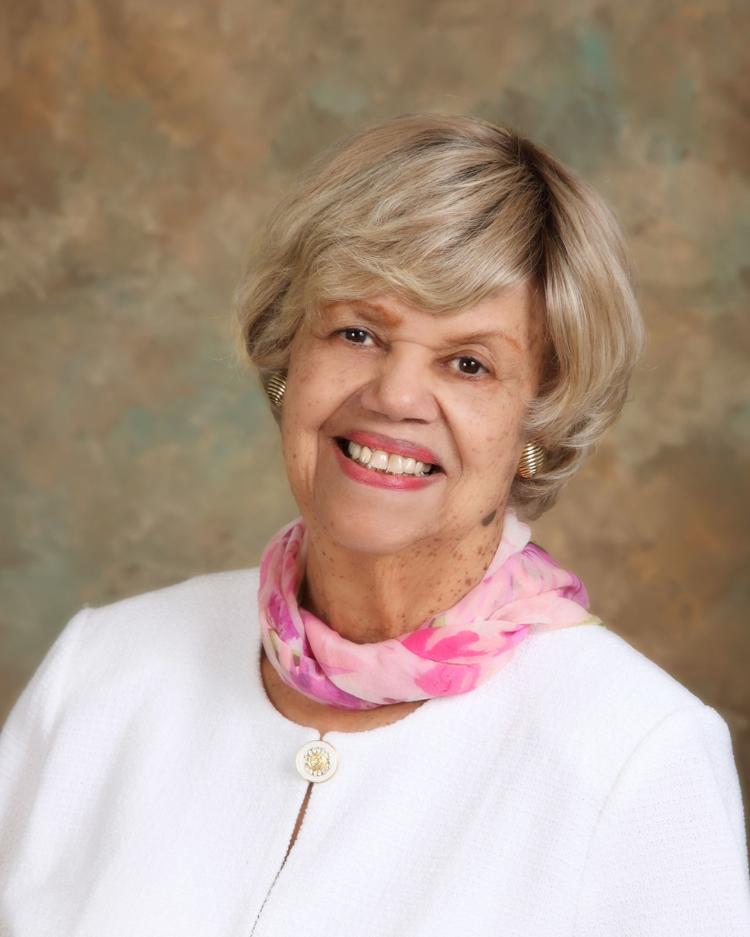 Mrs. Ollie Tucker Ward
Lifetime Service
Mrs. Ollie Tucker Ward's volunteerism spans more than seven decades.
The almost-90-year-old has logged thousands of volunteer service hours through the years as she supported equality and education across St. Louis through such groups as the NAACP, Alpha Kappa Alpha Sorority, Iota Phi Lambda Sorority, National Coalition of 100 Black Women, Top Ladies of Distinction and Miriam Switching Post, a resale shop that raises funds for families of those with disabilities.
In 1963, Ward championed the civil rights movement during the historic Jefferson Bank protest, making phone calls and providing support that helped lead to more African-Americans being hired at the financial institution – and influencing other industries to follow suit and make St. Louis more equitable.
Among Ward's many contributions to education, the retired educator also has endowed scholarships for Harris-Stowe State University students, positively impacting the recipients and the communities the graduates go on to serve, says Dr. Dwyane Smith, provost and vice president of academic affairs at that institution.
Ward's lifelong career of service is diverse and tremendous, directly impacting hundreds of individuals and indirectly impacting an immeasurable number of others, Smith says, adding: "Her work with the NAACP has helped to change the landscape for equity in the St. Louis region. Over the years, thousands of individuals' lives have been changed based on the work of this group."