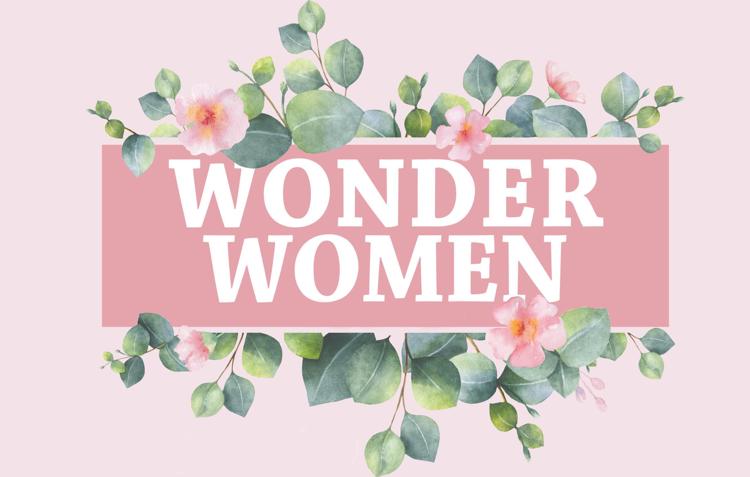 Timely. Impactful. Bold.
That's how Women of Achievement (WOA) president Gwendolyn Packnett, Ph.D., describes the volunteerism of this year's recipients. "Through volunteer service and volunteer leadership, these honorees are making a strategic impact where it matters," she says.
The new WOA class will be honored at the 63rd annual Women of Achievement Luncheon on May 15 at The Ritz-Carlton, St. Louis in Clayton.WOA was created in 1955 by the now long-defunct St. Louis Globe-Democrat newspaper to recognize the volunteer achievements of local women committed to improving the quality of life across the St. Louis region. In 1993, WOA became a nonprofit organization, and it continues its work today as St. Louis' longest-running program honoring area women for their volunteerism.
This year's honorees were nominated by their peers, co-workers, friends and family members and selected by a committee composed of WOA members, community leaders and sponsors, Packnett explains. "These women are recognized based on their worth and work in the areas of volunteer service and volunteer leadership," she says. "It's important nominees have a record of volunteer service and leadership aside from their professional responsibilities, and each has demonstrated a commitment to the region."
The 2018 recipients, each recognized for her extraordinary contributions in a specific area of volunteerism, are Karen D. Anderson, honored in the civic-responsibility category for her local nonprofit work, including as board president of Metropolitan Congregations United, an organization bringing together religious and community groups aimed at creating a better life for all residents, and Teka Childress, awarded in the community-betterment category for her social impact, including founding St. Louis Winter Outreach, a program helping the city's homeless population seek shelter during cold weather.
The class of 2018 also includes Shannon Marie Diekemper, recognized in the humanitarian-concerns category for her contributions to local nonprofits such as Shower to the People, which provides showers and personal hygiene products to St. Louis' homeless population, and Victoria Dolan, who lost her 19-year-old daughter, Carolyn Dolan, to suicide in 2012, to be honored in the caring and compassion category for her work with the American Foundation for Suicide Prevention Eastern Missouri and Safe Connections, which helps to end domestic and sexual violence in St. Louis.
Judy Preddy Draper will be lauded for multicultural awareness through her contributions to ethics groups, including the National Consortium on Racial & Ethnic Fairness in the Courts, while Rachel Ebeling will be recognized for music therapy advocacy as a founding member of The Angel Band Project, a group providing live-music events and funding music-based therapy programs for sexual violence victims.
Additionally, Kim Hutton will be honored for family empowerment through her efforts as founder and board president of TransParent, a
St. Louis-based nonprofit providing connection, support and resources to parents raising transgender children, and Tammy Iskarous will be recognized in the social-enterprise category as executive director of Riverbend Family Ministries, an umbrella organization offering resources to smaller nonprofits that provide families and individuals with tools to be self-sufficient.
Finally, Marilyn L. Ratkin will be lauded in the social-justice category for her work with local nonprofits such as the National Council of Jewish Women's microlending program, The Healing Hearts Bank, designed to empower women impacted by domestic violence to become financially independent, while Risa Zwerling Wrighton will be honored for impactful leadership through her efforts toward charitable programs throughout St. Louis and at Washington University in St. Louis, including founding Home Plate, where she annually connects hundreds of students with local families for a "touch of home away from home."
The awards luncheon is always well attended by community leaders, family and friends. This year's WOA Awards Luncheon on May 15 will recognize and honor the 2018 recipients. "We look forward to sharing the stories of each of our honorees that will leave us inspired," Packnett says.
Each member of this year's class sees the intrinsic value of volunteer service and volunteer leadership, Packnett notes. "They understand that volunteer service is priceless … and that it allows us to positively impact, influence and build the community we desire," she says.
Women of Achievement, 3418 Charlack Ave., No. 615, St. Louis, 314-896-4962, woastl.org
---
2018 Women of Achievement Honorees
Karen D. Anderson – Civic Responsibility
Teka Childress – Community Betterment
Shannon Marie Diekemper – Humanitarian Concerns
Victoria Dolan – Caring and Compassion
Judy Preddy Draper – Multicultural Awareness
Rachel Ebeling – Music Therapy Advocacy
Kim Hutton – Family Empowerment
Tammy Iskarous – Social Enterprise
Marilyn L. Ratkin – Social Justice
Risa Zwerling Wrighton – Impactful Leadership
---
2018 Women of Achievement Luncheon
When: May 15; doors open at 11:15 a.m., luncheon from 11:45 a.m. to 1:30 p.m.
Where: The Ritz-Carlton, St. Louis, 100 Carondelet Plaza, Clayton
Price: $60 per person
Information: 314-896-4962, woastl.org