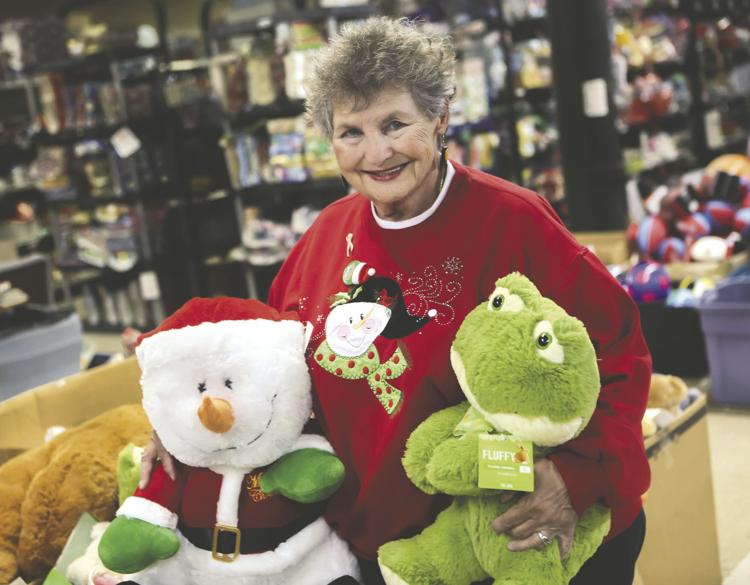 She was living in a low-income housing project in Pittsburgh when her mother passed away. Her parents were divorced, and her biological father didn't want his kids. So, at age 6, Rita Swiener and her 9-year-old brother were placed in an orphanage.
As the holiday season rolled around, the young Jewish girl was asked to choose a gift for Hanukkah. "I wanted a nurse's kit and a dolly whose eyes opened and closed," Swiener recalls. "The lady at the orphanage said I could only choose one toy." That memory lingered for 69 years, as Swiener channeled her disappointment into a desire to make it possible for poor children to be able to celebrate the holiday season with more than one toy each year.
Swiener is executive director of Santa's Helpers, Inc., an organization that has made the holiday season bright for underprivileged families in the metro St. Louis area for 49 years. This year, they will serve close to 700 families and almost 4,000 individuals. In addition to toys, children receive books and clothing, and their parents receive gifts, as well.
Swiener feels blessed that both she and her brother were adopted together by University City residents Julius and Rose Swiener. After arriving in St. Louis, she attended school in U City, graduating from University City High School in 1959, "second from the bottom of my class," she says. "I had ADHD [attention deficit hyperactivity disorder] and didn't know it. I was not a good student because I had trouble concentrating.
"After high school, I eloped to Arkansas with my 23-year-old boyfriend and picked cotton for a living. My fingers were bloody. I was not a good cotton picker." The marriage dissolved after 5½ years, and Swiener moved back to St. Louis, working days while attending college at night. "It was then that I discovered I really was a good learner," she says. Today, Swiener teaches psychology classes at Lutheran School of Nursing through a partnership with Webster University. When her fall course ended in October, her focus shifted. "Santa Claus owns me now," she says.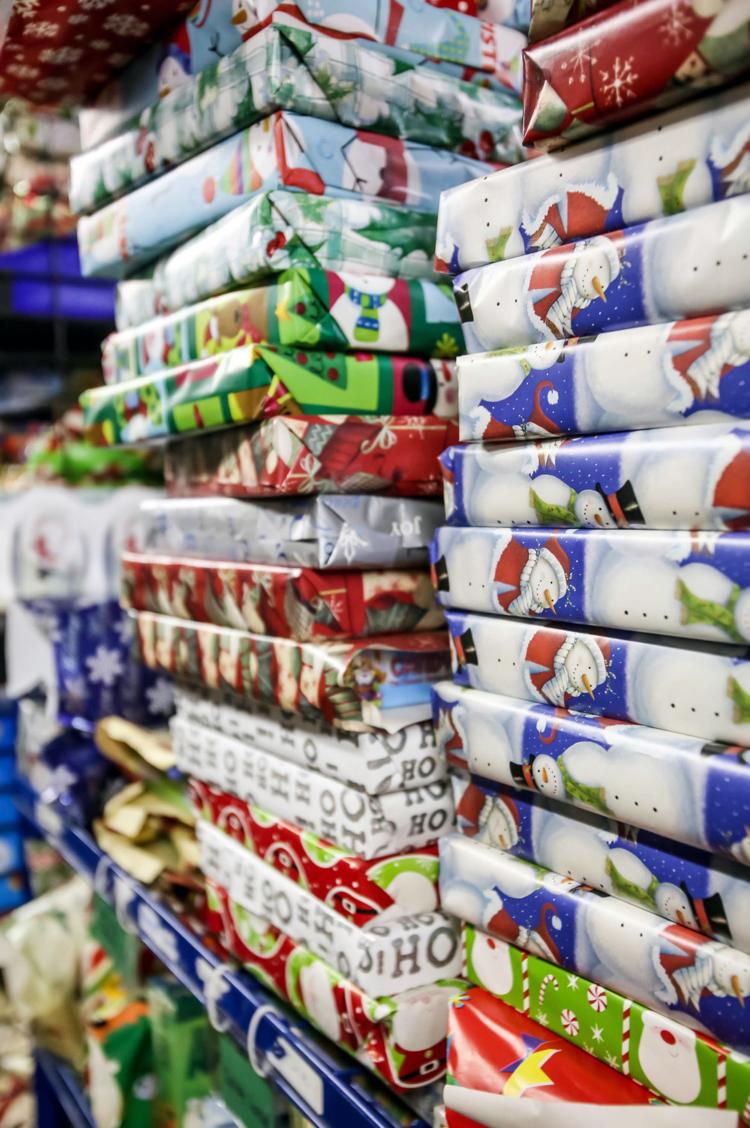 Swiener was president of the Evening College Council at University of Missouri-St. Louis when her professor asked if the council would sponsor a mother and her seven children "who were falling through the cracks for Christmas." The next year, she organized a group of friends to continue the tradition. When they delivered the gifts, they said, "This is from Santa. He is very busy, and we are his helpers." The understood name "Santa's Helpers" stuck, and it's been the organization's moniker ever since.
As Santa's Helpers grew, a local resident volunteered to dress up as Santa Claus to pass out presents. "We now have more than 50 crews of Santas delivering Christmas gifts," Swiener says. In the 1980s, Santa's Helpers incorporated as a 501(c)(3) not-for-profit organization; Swiener adds that Clayton attorney Jerry Raskas "handled all our incorporation papers for free."
Each year, local charities and schools provide Swiener with lists of families experiencing financial hardship. "At the end of October, we already had bagged gifts ready for delivery for 82 families," she says. Swiener and her board of directors solicit both monetary and in-kind donations year-round, and they make certain each person receives age-appropriate items. All gifts are new, with the exception of bicycles in good working condition.
Home base for Santa's Helpers is a factory warehouse located south of the Dogtown neighborhood. "When we began, all donations were in my home, and each room housed a different ZIP code filled with toys," she says. "We are fortunate we now have 5,000 feet of free warehouse space donated by Cee Kay Supply for the collection and allocation of gifts."
Swiener has been honored for her philanthropic and volunteer efforts as an Unsung Hero by the St. Louis Jewish Light newspaper. In addition, she was named a 2010 Woman of Achievement, was nominated for the St. Louis Rams' Community Quarterback award in 2008 and was inducted into the University City High School Hall of Fame in 2002. Swiener Hall at Call for Help in East St. Louis was named for her because of her help in establishing a residential center for homeless women there. She has been honored with Commerce Bank's Community Service Award, has been featured in Ladies' Home Journal and the National Enquirer and has appeared on ABC's Good Morning America.
Swiener credits her father, Julius Swiener, with instilling in her a love for helping others. "My father was a gentle and religious man who taught me the importance of giving," she says.
Although she never remarried, she says she always wanted to have children. In 1972, she became the legal guardian of Julie, a teenage runaway, and, in 1975, of 15-year-old Larry, whom she later adopted. She now has two grandchildren and two great-grandchildren. And nothing can hold Swiener down or prevent her from being the best Santa's Helper in St. Louis: In 1996, she was diagnosed with metastatic breast cancer. Following treatment, she worked in the warehouse picking out gifts and then covered her bald head with a green cap to deliver Hanukkah presents.
This year, for her 75th birthday, Swiener received more than 200 African-American Barbie dolls and other dolls, all to be given away by Santa's Helpers.
"I didn't want anything for myself – I wanted toys that would bring smiles to the faces of kids," she says. Swiener will help deliver both Hanukkah and Christmas gifts again this year because she will forever be a Santa's Helper.
Santa's Helpers, 314-727-0186 or 314-647-1800, santashelpersstl.com