Get ready to be inspired: Next week, 10 extraordinary women will be lauded as the 2018 Women of Achievement for their remarkable achievements in volunteer leadership across metro St. Louis. Women of Achievement, St. Louis' longest-running program recognizing area women for their volunteerism, will salute this year's class during its 63rd annual awards luncheon at 11:45 a.m. on May 15 at The Ritz-Carlton, St. Louis in Clayton.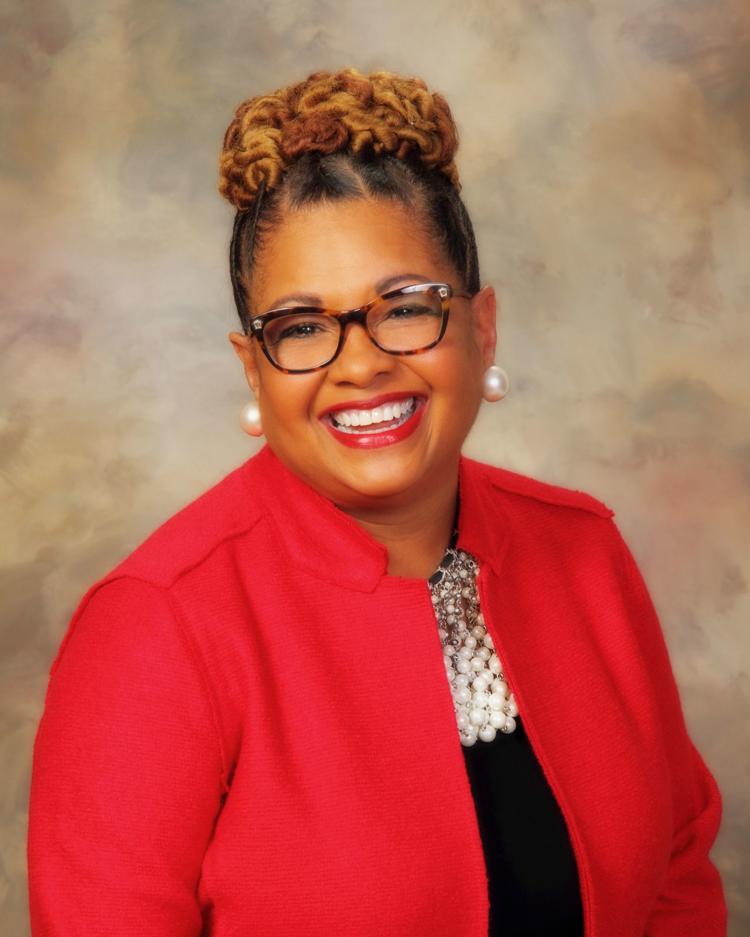 Karen D. Anderson: Civic Responsibility
The Rev. Karen D. Anderson strives to give a voice to those who haven't been heard.
Since 2012, the pastor of Ward Chapel African Methodist Episcopal Church in Florissant has been rallying her congregation of 130 members toward causes aimed at uplifting every corner of the community.
As board president of Metropolitan Congregations United, an organization bringing together religious and community groups collaborating to create a better life for all residents, Anderson works to integrate the city. "The more we get to know [one an]other, celebrate our different cultures and explore our similarities, the less fear there is and the more we can break down barriers between us," she says.
Anderson also leads her church in giving back to the community through children's nonprofits, from sewing blankets for babies at Saint Louis Crisis Nursery to tutoring local students in the Hazelwood Heroes program. Her church also has a food pantry to provide groceries to those in need each Tuesday, as well as food baskets and gifts during the holidays.
When there are needs in the community and beyond, Anderson says her congregation comes together to donate time and funds to try to meet those needs. Funds have been raised to help fellow churches suffering from natural disasters to local students in need of academic aid. "We also support our young people with a scholarship fund and a book stipend for when they graduate from high school," Anderson says.
The church opens its doors to the community, as well as goes out into the community to help, Anderson says: "It's what all churches should be doing."
Teka Childress: Community Betterment
Teka Childress doesn't view her philanthropic work as volunteering.
The 40-year advocate for unhoused persons leads St. Louis Winter Outreach, a program helping the city's homeless population to seek shelter during cold weather, and recognizes the irreplaceability of each person in the community. "This vision radically impacts how we do everything," Childress says. "It invites and demands that all of our life decisions consider what is just and merciful – what builds our community and improves the lives of each person."
Since Childress founded St. Louis Winter Outreach in 2005, the organization has expanded to eight shelters and established permanent housing communities. Its volunteers reach out to people sleeping outside during cold weather to offer transportation to these safe havens. "As a community, we take responsibility for making sure people have the basics of shelter and food to survive, not just because we are kind, but because we all need these things," Childress says. "The people who lack shelter might have vulnerabilities that make them especially at risk, but also, they have often been victims of unjust decisions that have left them behind."
Childress hopes her organization can be part of the effort in St. Louis to create new models of community-based shelters and housing that provide for those in need. "We have enough as a region that if we chose, homelessness in St. Louis could be a rare thing," she says.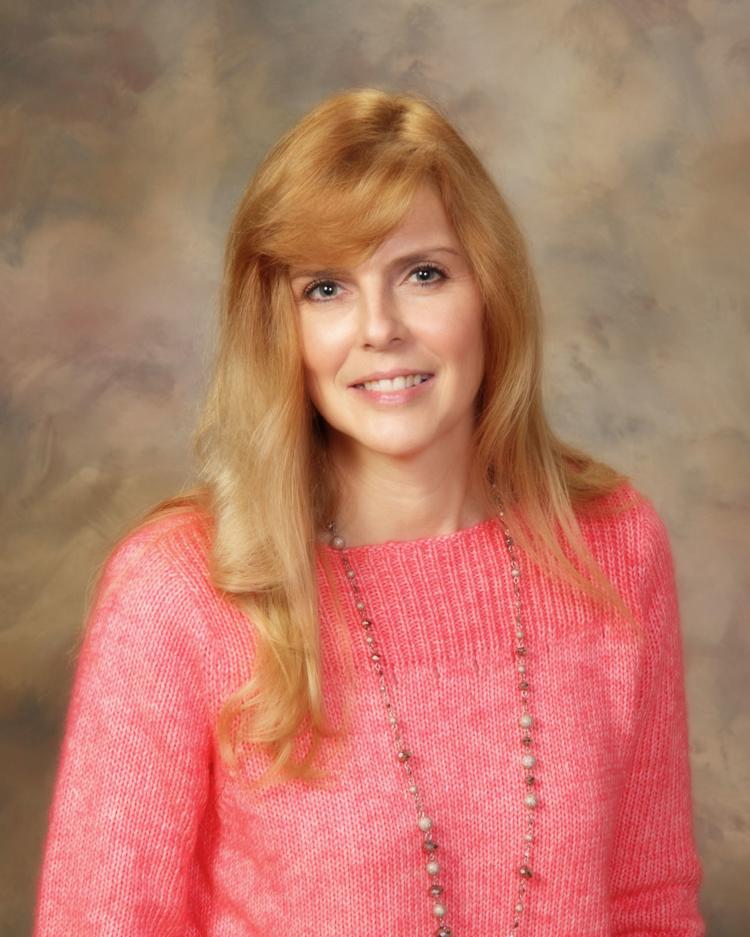 Shannon Marie Diekemper: Humanitarian Concerns
Shannon Marie Diekemper believes every person deserves to be considered, respected and loved. "No one should feel like society is casting them away," she says.
For those reasons, Diekemper dedicates time and energy to three local humanitarian causes. One such organization, Shower to the People, provides hot showers and hygiene products to St. Louis' homeless population. "It gives these people hope for that second chance or maybe just strength to carry on," Diekemper says. Shower to the People director Jake Austin's vision is to expand the nonprofit beyond St. Louis, creating shower trucks in multiple cities throughout the country, she explains.
Another organization Diekemper is passionate about helping is Aletheia, led by director April Picolet. "I was attending a business networking meeting, and I met this amazing woman who told me how she volunteers her time [at Aletheia] to help the ladies in the adult entertainment industry," Diekemper says. "After hearing how she was making a difference, I wanted to help. These women may only need a second chance to rejoin 'normal' society."
Diekemper also supports The Color-Coded Chef, a nonprofit that teaches cooking skills to people of all ages and abilities. Founder Terri Jordan created the organization to help with her son's therapy for his disabilities.
"A common thread within all three of these organizations is the commitment of each leader to their individual cause, even at the expense of their own time and personal needs," Diekemper says. And the biggest obstacle these organizations face is funding, Diekemper adds, so she hopes to widen her focus to include fundraising that will help the nonprofits expand.
Victoria Dolan: Caring and Compassion
Victoria Dolan has two major missions in life: to reduce the incidences of both sexual violence and suicide.
The St. Louis Realtor is active at two local nonprofits working to prevent such tragedies: Safe Connections and American Foundation for Suicide Prevention Eastern Missouri.
Dolan serves as board chair for Safe Connections, which helps men and women affected by domestic violence through programs including a 24-hour crisis helpline and counseling services. "Unfortunately, what we're finding out these days is that there are many more victims out there … but we're finally standing up and saying enough," she says.
Dolan also is on the board of American Foundation for Suicide Prevention Eastern Missouri, where she spearheads recruitment and fundraising efforts to support programs including a suicide prevention hotline, mental health research and legislation, suicide prevention presentations, mental health first-aid courses and survivors of suicide support groups. "We want to arm people so if they're worried about someone, they know what to do – and hopefully they can save a life," Dolan says.
The organization's largest annual fundraiser, the Out of the Darkness Walk, will be Sept. 30 at Creve Coeur Park. "Our mission is to reduce the incidence and effect of suicide," Dolan says, "and right now our big initiative is called '#2025,' to reduce suicide by 20 percent by 2025."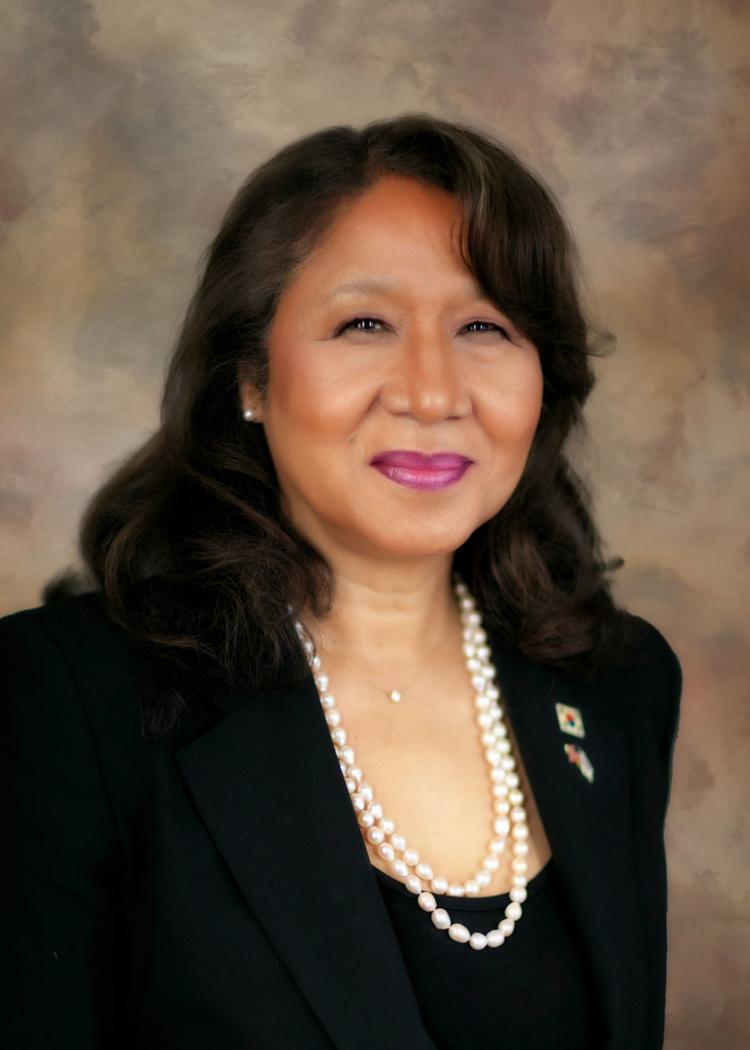 Judy Preddy Draper: Multicultural Awareness
The Hon. Judy Preddy Draper, an associate circuit judge in St. Louis County, is committed to the idea of loving and serving others better than ourselves. That's why she works with a multitude of multiculturally inclusive nonprofits to improve lives across the region.
Among these nonprofits is the St. Louis Transitional Hope House, which provides permanent housing for young women with children, as well as offers services including job training. "This organization helps the homelessness problem in St. Louis, as well as providing early childhood education with health care needs and a fully accredited day care," Draper says. "Approximately 1,600 people are homeless in St. Louis – and these are just persons we can count."
Draper also volunteers for the local chapters of the Korean American Association, the Organization of Chinese Americans, the India Association and the Vietnamese Association, which assist St. Louis' immigrant populations with their transition into American culture.
The local judge also works with diversity-driven organizations including the National Consortium on Racial and Ethnic Fairness in the Courts and the National Judicial College. Draper will help lead a diversity program and discussion on July 16 at Logan University. "The subject of diversity has taken center stage in our country as the demographics of our U.S. population shifts the majority to multiculturalism," she says. "It is important that we get to know [one an]other as our traditions and norms evolve, celebrating our differences so that we can have a homogeneous and loving society."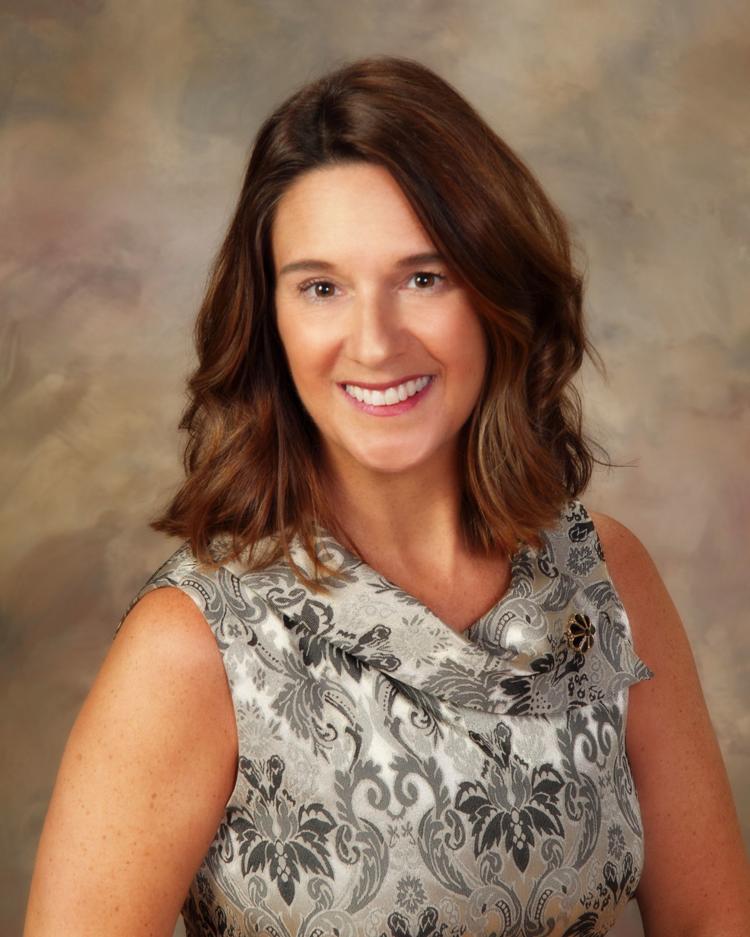 Rachel Ebeling: Music Therapy Advocacy
In the summer of 2009, Rachel Ebeling's best friend was killed in a tragic act of sexual violence in Seattle.
Following that tragedy, Ebeling felt compelled to help survivors of sexual violence through their healing process – and she believed music could be part of that journey.
As a co-founding member of the Angel Band Project, a group established in 2009 to provide live music events and fund music-based therapy programs for sexual violence victims, Ebeling has raised funds for the national nonprofit that supports survivors, The Voices and Faces Project, as well as helped local survivors through their healing process.
"In the formative years of Angel Band Project, I helped develop relationships in St. Louis to obtain funding and to fully understand the role that crisis counseling agencies, safe houses and shelters play for those who experience intimate partner violence and/or sexual assault," Ebeling says. "Now, I make it a point to extend my work into opportunities for volunteering – supporting other nonprofits, such as The Voices and Faces Project, the YWCA Women's Resource Center, and St. Martha's Hall [a shelter for abused women and their children]. There are so many survivors in need of support, and I look for opportunities at agencies here where I can lend a hand."
Ebeling also helps cultural events in St. Louis, including serving for three years on the host committee for the annual Sing for Siteman opera event benefiting Barnes-Jewish Hospital's Siteman Cancer Center, and the CommUNITY Arts Festival, aiding local victims of violence.
Among Ebeling's other volunteer work is the St. Louis County Court Watch Project, which aims to bring fairness to the judicial process for those in the domestic violence court system. "I try to support other start-up nonprofits that aim to serve those who have been impacted by trauma by consulting with them pro bono and sharing wisdom I've learned along the way," Ebeling says.
To continue to rally support for the Angel Band Project, Ebeling will be part of a fundraising gala, Soirée With the Angels, on Oct. 27 at Edward Jones in Des Peres.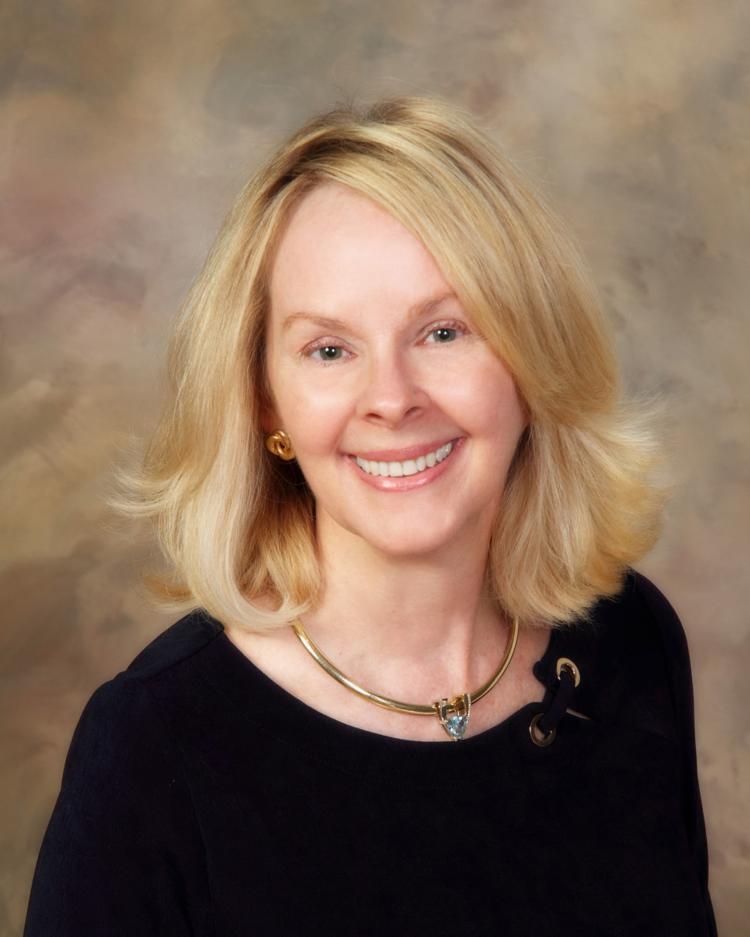 Kim Hutton: Family Empowerment
When Kim Hutton's "daughter" was 2 years old, "she" said three life-changing words: "I a boy." But after the local mother realized her child was transgender, her family had nowhere to turn. That sparked Hutton to found TransParent, a St. Louis-based nonprofit providing connection, support and resources to parents raising transgender children of all ages.
"My volunteer work is the direct result of our family's very difficult experience in the realization that our child is transgender and our inability to connect with other families who shared a similar journey with their child, a lack of support and no experienced resources," Hutton says.
The organization has created the first transgender children's support group in Missouri for ages 5 to 15; delivered hundreds of educational presentations at doctors' offices, universities, major corporations, conferences, social services offices, schools and churches; and successfully lobbied for the Washington University Transgender Center of Excellence, which opened in 2017.
Transgender children exist in every town across America, Hutton notes, adding, "We plan to reach more families through local community chapter startups." With chapters in Missouri, Pennsylvania, New York, Florida and Washington, D.C., the organization continues to grow. "By reaching parents earlier in their journey and providing them support and resources," Hutton says, "they are better able to meet the needs of their child with acceptance, love and support."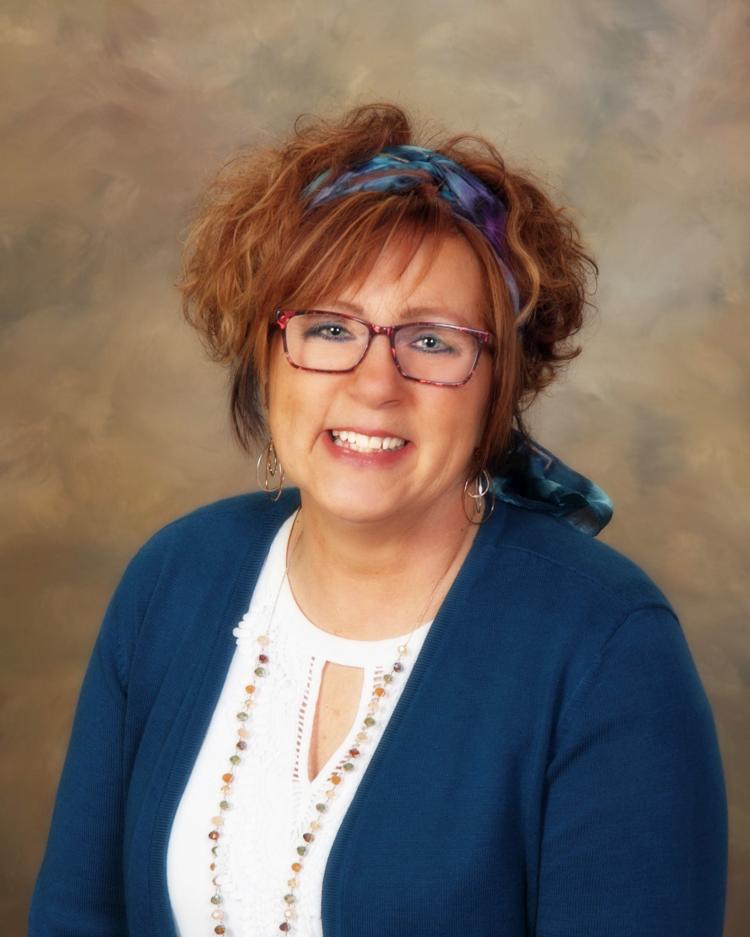 Tammy Iskarous: Social Enterprise
Tammy Iskarous' pastor friend once said: "The greatest gift you can give someone is the gift of your attention." Since then, she says she has tried to live that advice out loud.
"I have had a heart to serve and make a difference since I was a teenager," Iskarous says. "I have always been active in youth ministry, mission trips and community connections."
Eleven years ago, Iskarous founded Riverbend Family Ministries, an umbrella organization offering resources to smaller nonprofits that provide families and individuals with tools to be self-sufficient across Madison County, Illinois. "Not only do I get to watch these nonprofits flourish, I get the privilege of pouring into families' lives every day," she says.
Iskarous, who has logged more than 30,000 volunteer hours and served on community boards from the YWCA of Alton to the Wood River Woman's Club, sees herself aiding families in need and being a voice of change for generations to come. "I love serving our families in crisis due to violence, addiction, homelessness or poverty," she says. "I know that there is hope and healing from trauma of the past. It takes people willing to lean in to make a difference. I am thankful God has allowed me to be that woman."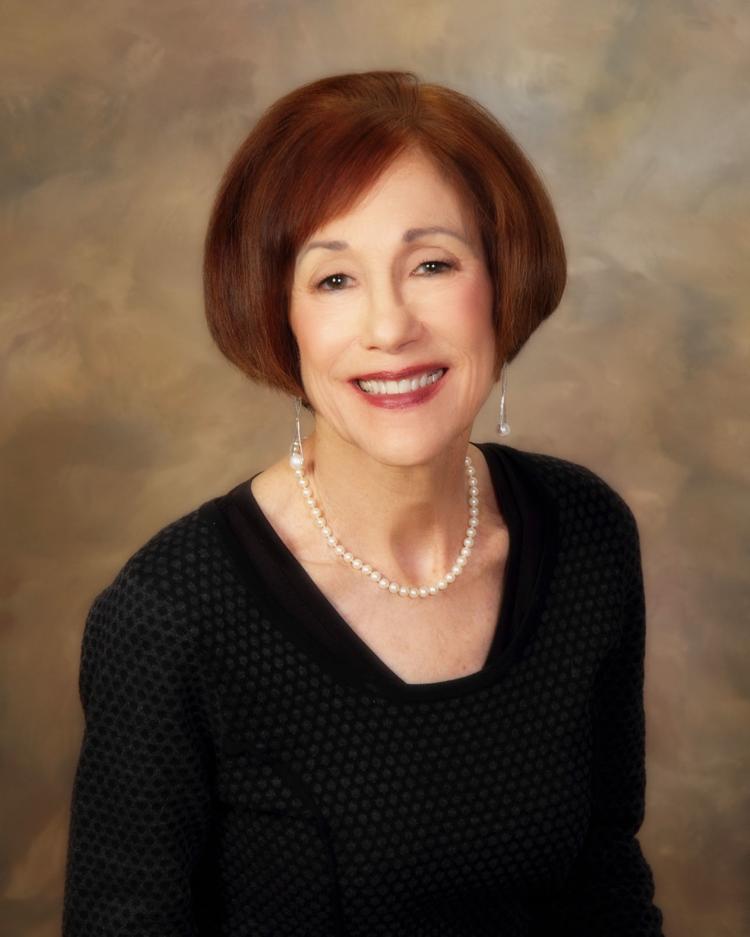 Marilyn L. Ratkin: Social Justice
In Mississippi early in the 1950s, an 8-year-old Marilyn L. Ratkin first saw signs of segregation: "Whites Only" or "Colored Only" appeared on drinking fountains everywhere from bathrooms to movie theaters. "I knew it was wrong for people to be treated differently because of their skin color," she says. That defining moment planted a seed in Ratkin, and she grew up to pursue social justice through volunteering.
Through the years, Ratkin has lived out her life's calling by supporting social justice organizations including the National Council of Jewish Women, which works to advance social and economic justice for all women, children and families. "This mission speaks to me, as we not only provide direct services but also advocate for those who are unable to advocate for themselves," she says.
Early childhood literacy is another cause close to Ratkin's heart. This passion led her to become a reader for Ready Readers, a local nonprofit that inspires preschool-age children from low-income communities to become readers. "Children must learn to read so that they can read to learn," Ratkin says.
As for her future volunteer efforts, Ratkin says she plans to continue to advocate for social justice for people of every age and ethnicity, all while keeping in mind her favorite quote from children's rights activist Marian Wright Edelman: "You are not obliged to win. You are obliged to keep trying to do the best you can every day."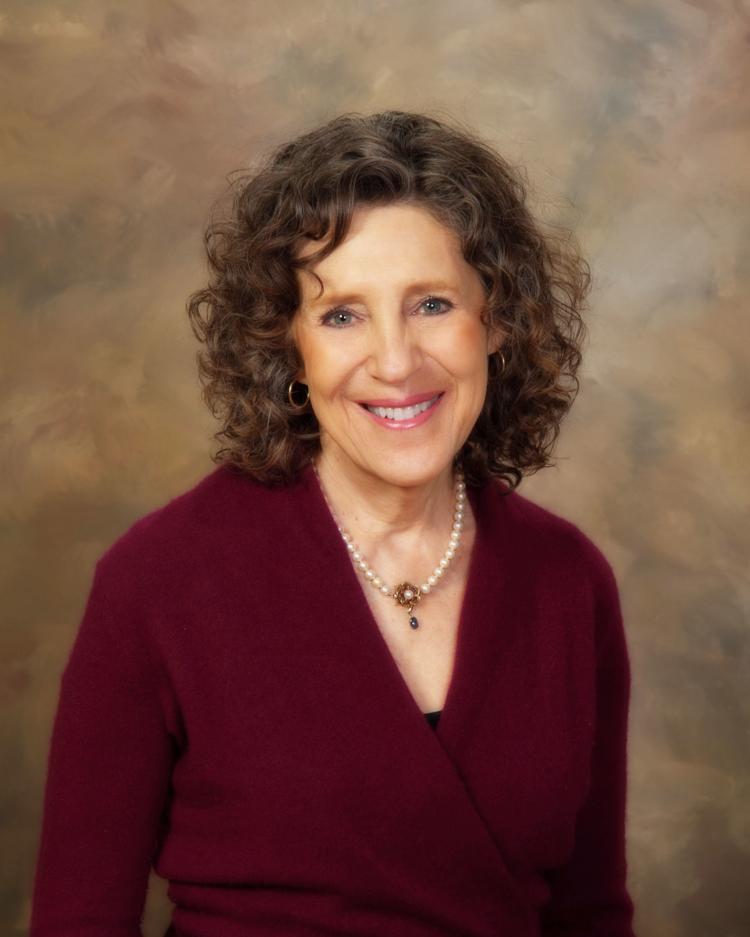 Risa Zwerling Wrighton: Impactful Leadership
Risa Zwerling Wrighton has a special place in her heart for kids – including all 7,000 undergraduates at Washington University in St. Louis.
The university "mom" is involved in a multitude of student support programs, including one of her creation: Home Plate, where students are paired with local families to give them a "touch of home away from home" through dinners and events. Since 2001, more than 350 families have hosted students. "The families love it, and the students love it," Wrighton says.
For more than 25 years, Wrighton also has spent time with kids at Our Little Haven, a St. Louis-based nonprofit providing therapeutic day care, family counseling and foster care support services to young victims of abuse and neglect. "I have seen many of the Haven children grow up to enjoy a bright future," she says.
Wrighton's latest volunteer effort was influenced by supporting another child, 9-year-old Chelsea Harris, whom she mentored through the St. Louis-based program Discovering Options. "It was a rocky road, yet an enormously fulfilling one, helping this young person cope with more issues than any child should have to face," Wrighton says. "She was starting to thrive as a student at Lift For Life Academy, [but] a few months short of her 17th birthday, she was murdered on the streets of South City on her way to a part-time job after school."
From that tragedy, Wrighton forged a collaboration with Missouri Rep. Stacey Newman and Becky Morgan, Missouri chapter president of Moms Demand Action for Gun Sense in America, leading to the establishment of St. Louis Area Violence Prevention Commission, a commission of close to 50 local agencies working toward gun-violence prevention and intervention. "We can learn a lot from the children of America coming together to do what the grown-ups have failed to do – keep them safe from gun violence," Wrighton says. "It may take a generation, but we will get it right. We owe it to our children."
Women of Achievement, 3418 Charlack Ave., No. 615, St. Louis, 314-896-4962, woastl.org