Next week, 10 inspiring women will be honored as the 2017 Women of Achievement. The awards "recognize and honor the achievement of women who, through their volunteer efforts, have demonstrated their dedication and commitment to improving the quality of life in the St. Louis community," according to the organization's website. The women will be recognized at an awards luncheon at 11:45 a.m., Tuesday, May 16, at The Ritz-Carlton, St. Louis. Details and tickets are available at woastl.org.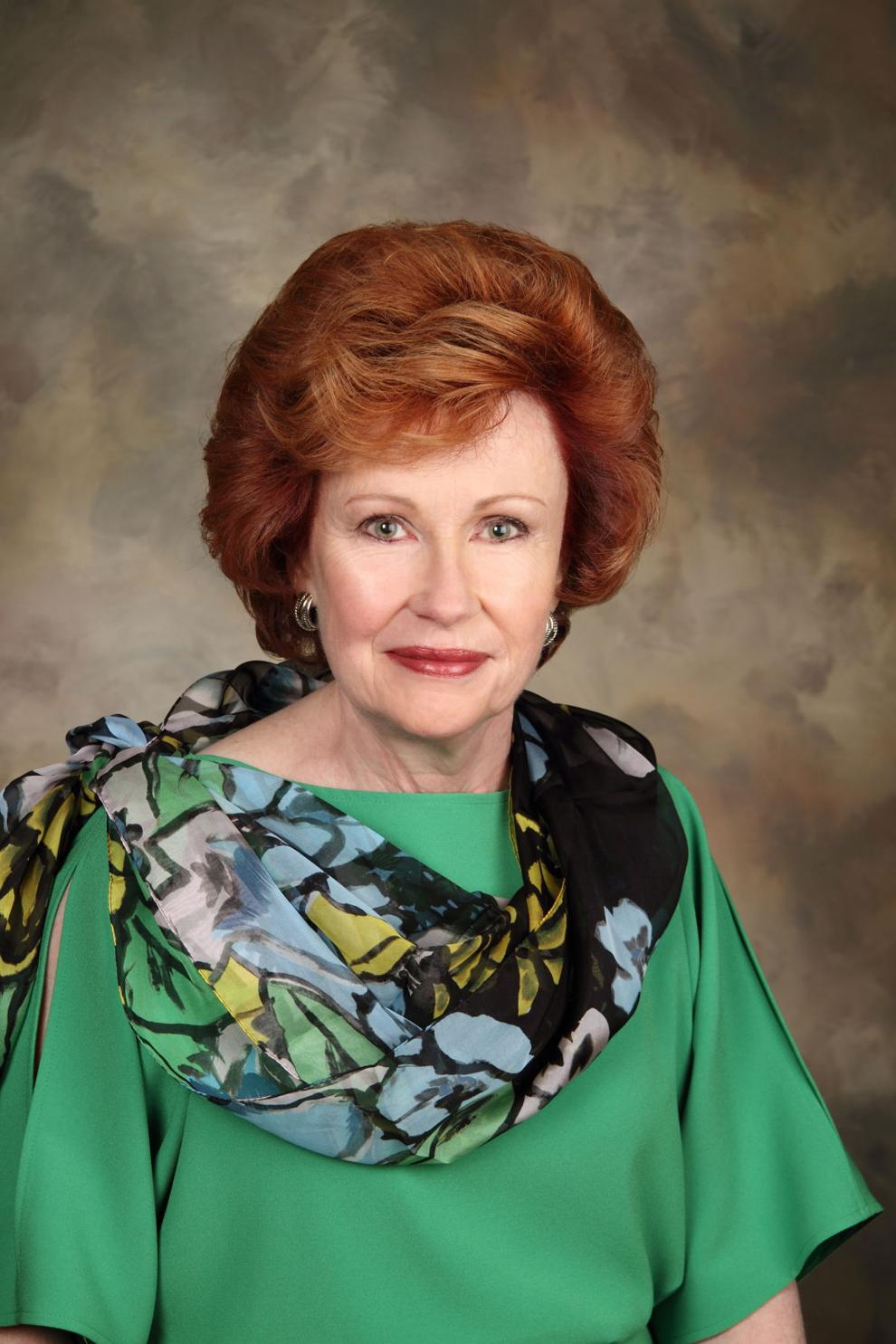 Claire Applewhite: Educational Enrichment
When Claire Applewhite volunteered in 2009 to judge "The Big Write," a statewide creative writing competition for fourth- through sixth-grade students, she quickly became disillusioned. "So often, an entry with the strongest 'voice' was disqualified in the first round due to improper formatting, grammar or punctuation," she says. Her frustration became the impetus for the program called Voices of Excellence.
With a small budget and several enthusiastic volunteers, Applewhite launched Voices of Excellence in 2011. The two-part program improves oral and written literacy by teaching students how to write a short essay and develop public speaking skills. The program culminates in a student competition in which three winners are named at each grade level from Grades 6 through 8 and present their winning essays at an award ceremony at the Missouri Athletic Club.
"One of the most cathartic experiences, on a personal level, was when I greeted the father of a first-place winner at the awards luncheon," Applewhite says. "His eyes glowed with pride while he explained to me that he told his boss that he would need an extra hour for lunch because his son was receiving a trophy. It was kind of an epiphany for me, because in that moment, I realized the far-reaching implications of 'winning.' Once a person has known success, [he or she] will never again be content with giving anything less than their best."
Applewhite is a published author who continues her involvement in a number of organizations, including the Missouri Writers' Guild, Mystery Writers of America, St. Louis Metropolitan Press Club and St. Louis Medical Society Alliance. She has received numerous awards and honors for her volunteer efforts.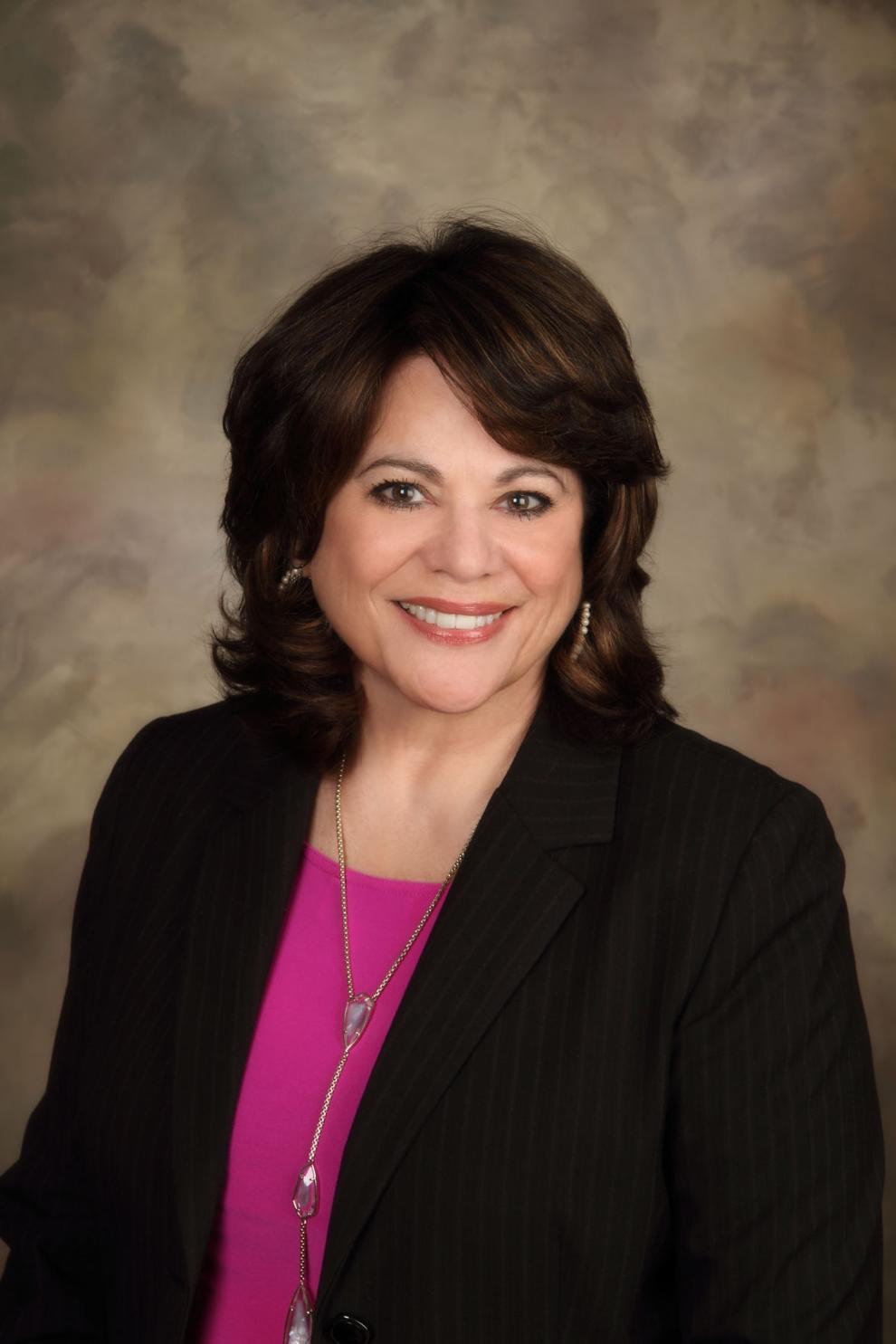 Christine Buck: Youth Dedication
"We always say, 'Children are our future,' and, 'Children are so resilient' – those statements are true but have to be more than just phrases or sayings," Christine Buck says. "Children have a better future when we help nurture them, and kids are resilient because they receive guidance and love."
Many local children also are more resilient because of the causes championed by Buck, who's been volunteering to improve children's lives since the mid-1980s.
Buck may be best known in St. Louis for her almost four-decade career as a news anchor, reporter and talk show host for KPLR-TV. Her work as host for the televised Children's Miracle Network ignited her passion for helping children and led to a variety of volunteer roles over the years.
"I did a story on Annie's Hope (a local bereavement center for kids) and then volunteered to help with their fundraiser," Buck recalls. "One little boy couldn't let go of the quilt sewn together with photos and other memories of his dad. He tried to tell me how it helped him but realized, in that moment, how much he was suffering. He was getting in touch with his feelings, which was the goal. That little boy stays with me."
Buck helped develop the Girls' Club at Mathews-Dickey Boys' and Girls' Club and has volunteered with Kids in the Middle, Lift for Life Academy and The BackStoppers. Her favorite current volunteer job is babysitting her 1-year-old granddaughter.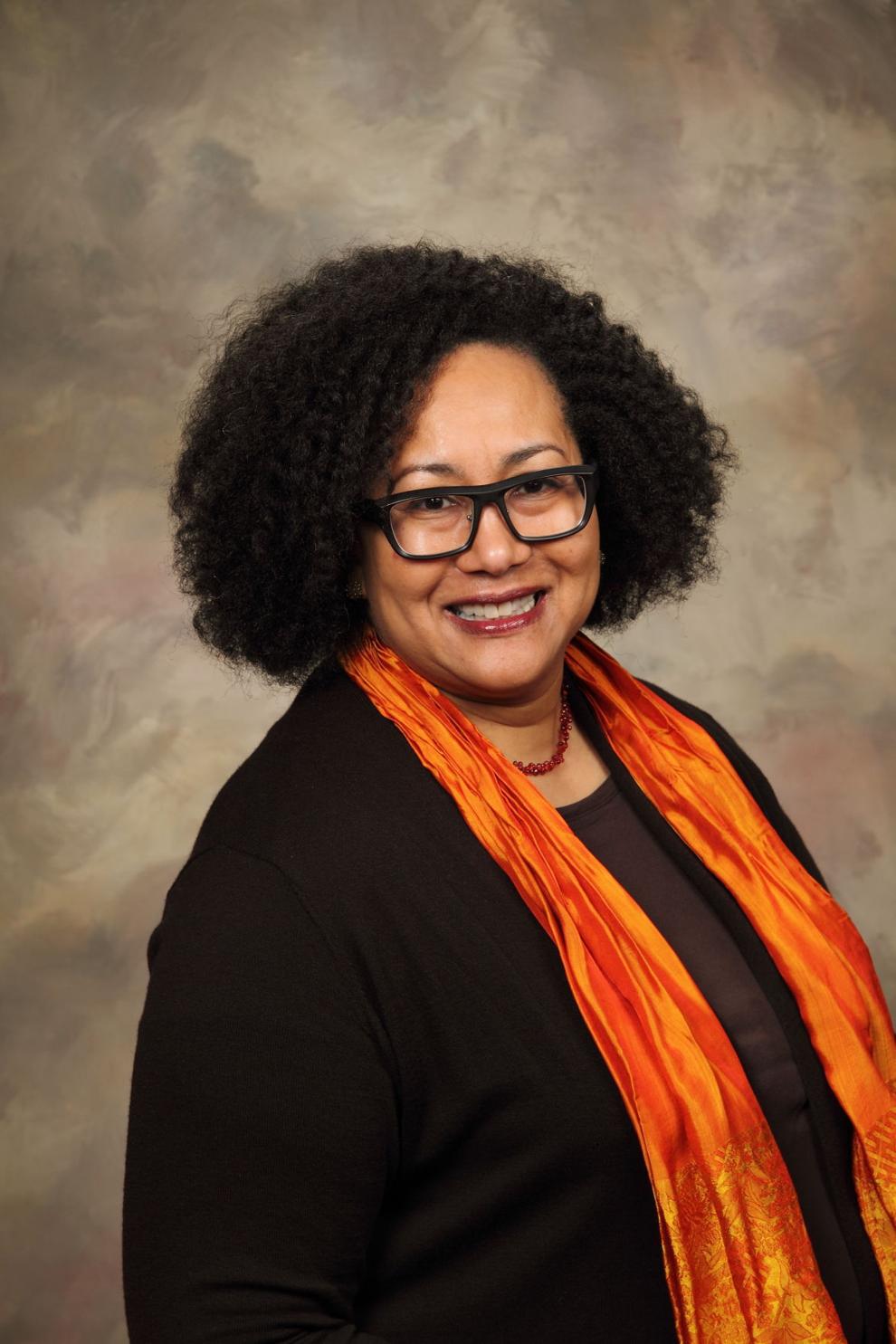 Adrienne Davis: Arts Advocacy
At her day job, Adrienne Davis is impressive. Serving as William M. Van Cleve Professor of Law and vice provost at Washington University in St. Louis, Davis is "renowned for her scholarship and teaching on gender and race relations; theories of justice and reparations; feminist legal theory; and law and popular culture," according to the university's website.
Yet Davis was chosen as a 2017 Woman of Achievement for her volunteer work not in law, but in the arts. Davis mentors young artists and serves on a number of arts-related boards, including those of Laumeier Sculpture Park, Opera Theatre of Saint Louis and december, a literary magazine. For three years, she also acted as president of the Saint Louis Art Museum board of trustees and is currently secretary to the board of commissioners.
By convening and moderating panels and discussions on diversity and the arts and through mentoring young people of color about collecting, curating and administering arts institutions, Davis is helping develop a pipeline of diverse, powerful future artists and arts supporters.
A founding member of the relaunched St. Louis Visionary Awards for Women in the Arts, Davis is also deeply committed to seeing women develop leadership roles within arts administration and beyond.
Marlene Hammerman: Social Justice
Elected officials in Jefferson City and Washington know Marlene Hammerman. In her 35 years of volunteering for the National Council of Jewish Women-St. Louis Section, Hammerman has engaged legislators on issues relating to reproductive justice, domestic violence, gun violence protection, immigration reform, voting rights, trafficking, LGBT rights, health care and separation of religion and state.
"We can't take our rights for granted, we must never become complacent, and being involved in the political process is vital to keeping the rights we now enjoy," Hammerman says. However, she does more than just advocate: She immerses herself in the issues she cares about, developing and assisting with issues-specific programs.
For example, three years ago, Hammerman established Project Renewal through the NCJW, which pairs volunteers with women who are recovering from domestic violence, homelessness and addiction. The program teaches skills including financial literacy, résumé building, interviewing skills, meal planning on a budget and dressing for a job interview. Every participant also receives a voucher to shop for professional clothing at the NCJW's Resale Shop.
Hammerman is also ensuring that her advocacy efforts will continue by training new volunteers. "It can be quite intimidating to speak up to state and national legislators," she says. "I hope to take some of the 'scary' out of it. I tell new advocates to speak from the heart, know their issues, know when to agree to disagree and to never burn bridges. I love to train advocates as we take the bus to Jefferson City and then listen to them on the way home after they've had their first experience of speaking up. Their feelings of empowerment are amazing!"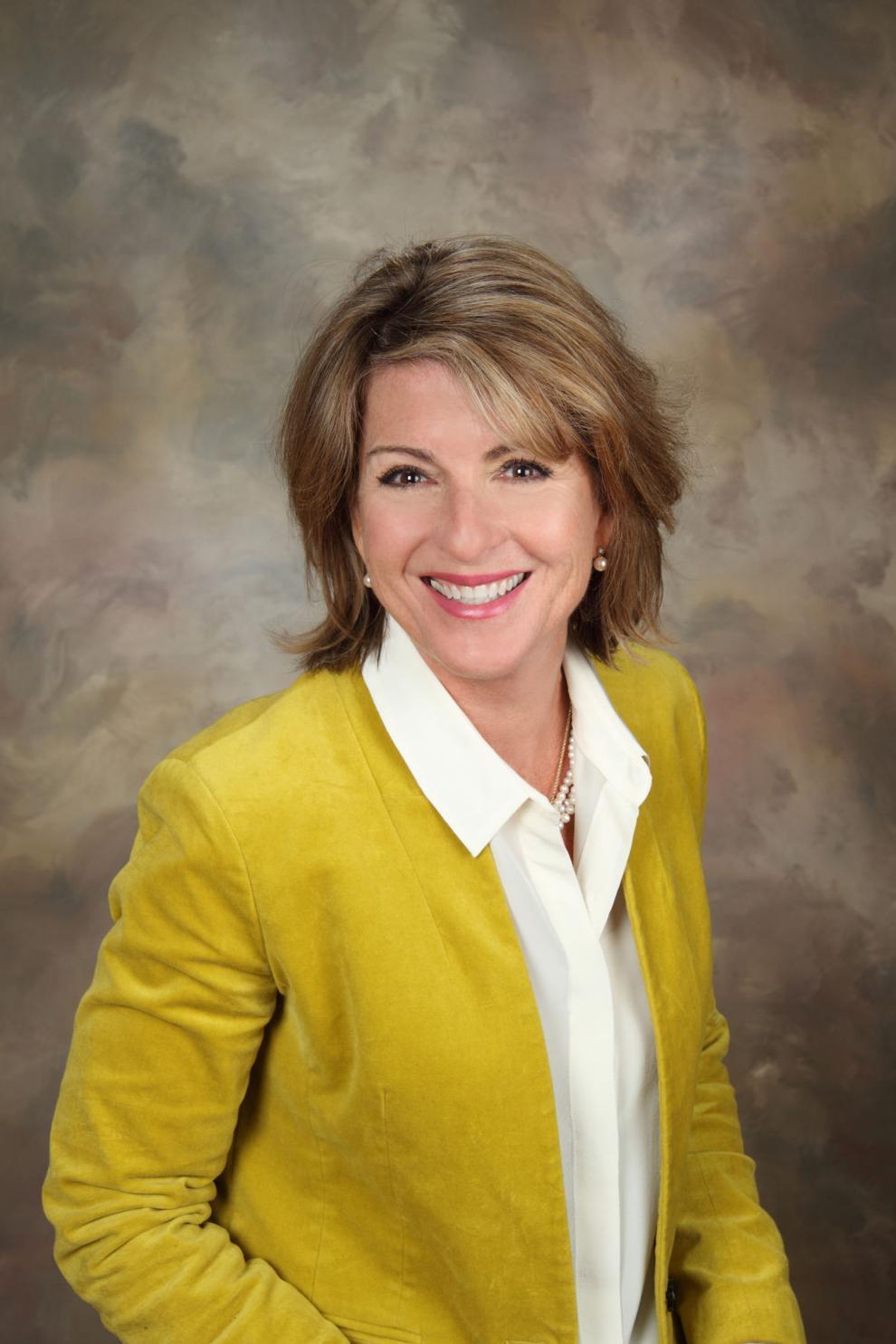 Rosemary Hanley: Youth Services
It all started in 2001 with a little boy in an oversize, worn leather jacket.
Rosemary Hanley, helping a friend with a community-service coat drive, was delivering 170 coats to Eliot School, a now-shuttered elementary school in the Hyde Park neighborhood of St. Louis with, at the time, 250 students. Hanley recalls standing in freezing weather, noticing the blight around the school and waiting to be allowed in when a small boy appeared in the tattered coat. He told her his father had given him his coat to wear that day.
As Hanley helped distribute coats inside the school, the little boy came through the line. "I gave him a navy blue coat, zipped him up and put up the hood," Hanley says. "He just smiled and said how happy his dad would be that he'd be warm now. I couldn't get that out of my mind."
The teacher who had requested the coats for Eliot School told Hanley that her students had other needs, and Hanley began gathering items and delivering them on a regular basis. When the teacher moved to another city school and continued to request items for her students, Hanley's volunteer service expanded as she enlisted friends to help.
In 2006, Hanley's efforts were formalized as The Little Bit Foundation, a nonprofit that coordinates delivery of goods and services for 27 St. Louis-area schools serving more than 7,000 students. "We're part of the school community, making sure the children's needs are met," she says. Food, hygiene items, clothing, health care and behavioral health services are all provided.
"We connect the dots with the child in the center," Hanley notes. "The children of St. Louis have amazing potential, and they deserve the opportunity to reach that potential."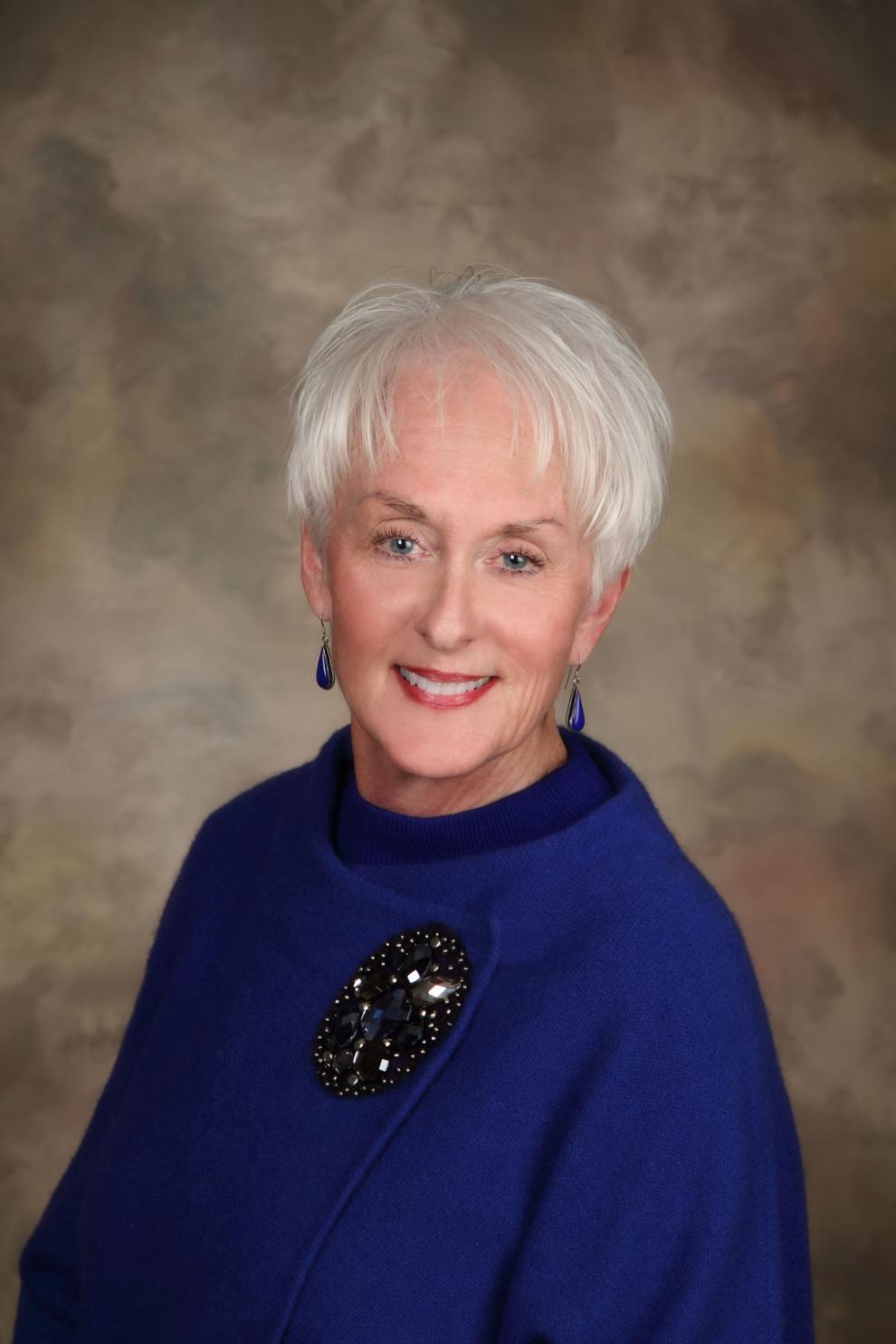 Margaret Hopkins: Community Betterment
Margaret Hopkins says that picking her favorite volunteer project over the years is "as difficult as asking me which one of my children is my favorite."
Since 2000, Hopkins has been dedicated to making Alton, Illinois, a better place to live, work and visit through numerous programs that she says "are driven by people, projects and ideas that inspire me, ones that stir my imagination, maybe something that will possibly make an impact or imprint – and hopefully the result will provide a lasting investment for that project and the community."
However, when pressed, Hopkins highlights her 11 years of participation in the national Wreaths Across America organization at the Alton National Cemetery. "I'm filled with joy and pride at the sight of young children and area veterans working together as they lay wreaths on the 560 headstones," she says. "Two years ago, I was brought to tears as I witnessed my 90-year-old father participating and had the honor of introducing him with all the other WWII veterans in attendance."
Another longtime project was the restoration of the Lucy Haskell Playhouse, a 131-year-old Queen Anne-style children's playhouse in Alton, which is on the National Register of Historic Places. "In 2014, during a fundraiser to benefit the exterior restoration of the playhouse, KSDK-TV covered our efforts," Hopkins says. "As a result, we were able to make connections with a descendent of the Haskell family [whom] we were unaware of."
Hopkins also helped initiate Vintage Voices, a living history tour that benefits the Alton Little Theater; organized a team of block captains to light 1,500 Christmas Eve luminaries along historic Henry Street; and has served on several boards, including the Alton YWCA and the Lynne F. Solon Foundation.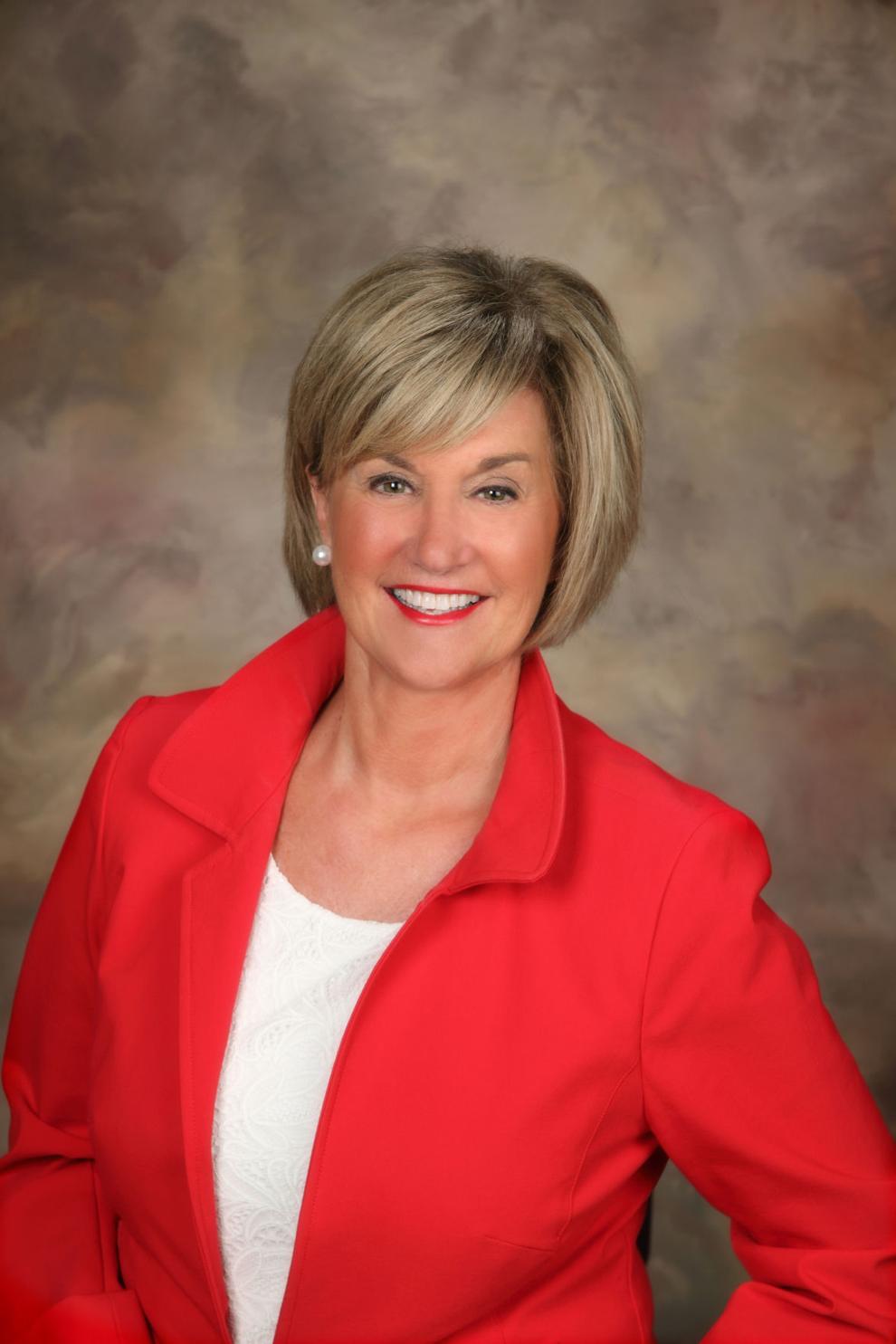 Kathy Lambert: Social Enterprise
Recently, on a bright January afternoon, Kathy Lambert beamed at the audience as she recounted her faith and life journey. Describing how she couldn't ignore the cycle of poverty in her own city, leading her to establish Dress for Success Midwest in 1998, she spoke of how the growing awareness of clothing for job interviews was only the beginning, and much more was needed to address the gap between an entry-level job and a family living wage.
In 1999, Kathy's husband, Brad, joined her to create Wheels for Success, providing used, safe and reliable cars to women needing daily transportation. Two years later, the couple merged their enterprises under a single banner: Connections to Success. The organization provides "a comprehensive network of services and support to help people living in poverty become economically self-sufficient," according to its website, breaking the cycle of poverty for the next generation.
Kathy paused as she scanned the crowd. Several Connections to Success clients were in attendance, participating in the daylong goal-setting workshop, and Kathy called one to the front of the room. As the woman stood beside her, Kathy told the audience of the struggles faced by this single mother who was striving to make a better life for her children. And then Kathy asked, "But you still don't have a car, do you?" The women shook her head and looked down.
At that moment Brad entered the room, keys jingling in his hand. As the audience cheered, the Lamberts presented the keys to the woman, who would drive away that day in a car that would make it easier for her to get to work on time and be there for her children.
Through Connections to Success, which provides a life transformation coach and lifelong engagement through volunteer mentors to each participant, along with training in workforce readiness skills, job placement and retention, health and wellness, financial education, literacy, educational programs, occupational skills and transitional employment, Kathy continues to change lives.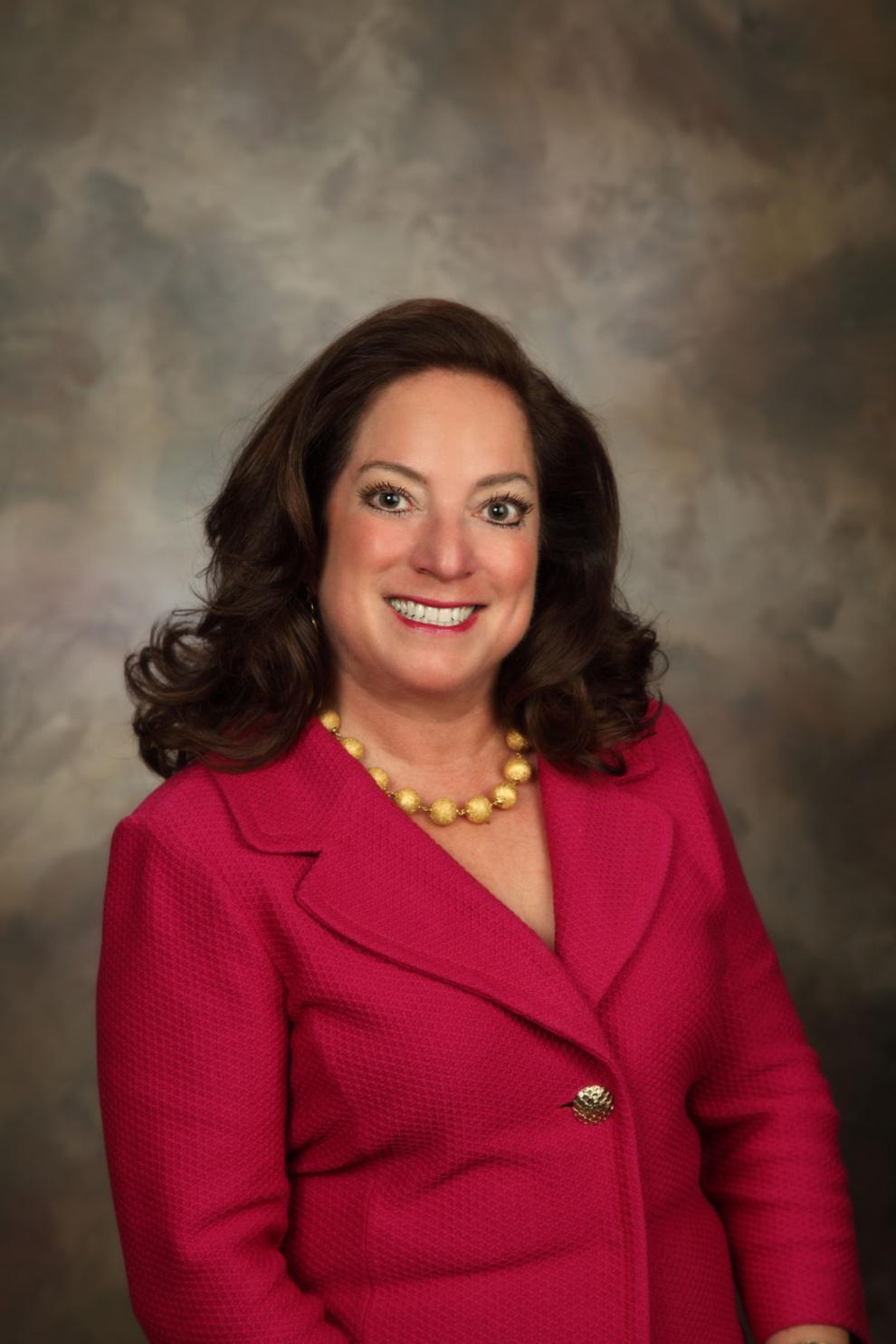 Elizabeth Mannen: Volunteer Leadership
When you know Elizabeth Mannen, you can't imagine anything would slow her down. From pursuing three college degrees at two colleges simultaneously, to spending the first five years of her career in Japan, to growing a busy financial advisory practice, Mannen Financial Group of Wells Fargo Advisors, while raising twins and pursuing her passion for outdoor activities, she seems unstoppable.
When you learn that Mannen is a five-time cancer survivor, she seems even fiercer. At age 26, she was diagnosed with stage IV ovarian cancer, and the prognosis was grim. But Mannen fought, enduring two years of treatment. The cancer returned at age 35 and again at 38. At 42, she learned she had breast cancer, which recurred at age 48. Now, at 52, Mannen uses the clarity she found through her own health struggles to help others.
"First survive, then thrive," is the message she shares with newly diagnosed cancer patients. "First, just get through the treatment. Later comes the learning – the gifts. Cancer clearly defines what's important to you and allows you to feel joy differently. The sky is bluer, the birds chirp louder and your twins' laughs make your smile wider."
Mannen is a sought-after speaker on both financial literacy and women's health at conferences and other events. Through her work with Wells Fargo, she has provided leadership for United Way campaigns, partnerships with Saint Louis Public Schools and the Susan G. Komen Race for the Cure. She also serves on the board for Lydia's House, the St. Louis Symphony Orchestra and St. Louis Ovarian Cancer Awareness, and is the managing trustee for the Berges Family Foundation.
Colleen Kelly Starkloff: Human Welfare
Colleen Starkloff never expected to find love when she began working as a physical therapist at the St. Joseph Hill Infirmary in Eureka. But on her second day there, Max Starkloff "decided to check out the new PT. He wheeled into my office, and it was love at first sight," she says. And so on Oct. 2, 1973, the romance began.
Yet Max and Colleen's partnership went far beyond their personal commitment. The couple quickly began working together on Max's concept of independent living for people with disabilities through their first venture, Paraquad. At the same time, Colleen became a vocal public advocate for accessibility, helping to shape national policy around access to transportation and housing.
The couple married in 1975, and in 1977, Colleen quit her job to dedicate her time to Paraquad and local activism. "We were forming new attitudes and ideas around life for people with disabilities – and we were living it," she notes. The pair built a turn-of-the-century multistory home and made it accessible for Max, who had become quadriplegic after a 1959 car accident, and adopted three children.
In 2003, Max and Colleen left Paraquad to establish the Starkloff Disability Institute, which empowers people with disabilities to achieve economic independence through employment. After 35 years of marriage, Max died in 2010, but Colleen continues their work and legacy. She regularly speaks to corporate and public groups about how people with disabilities can live and work as contributing members of the community.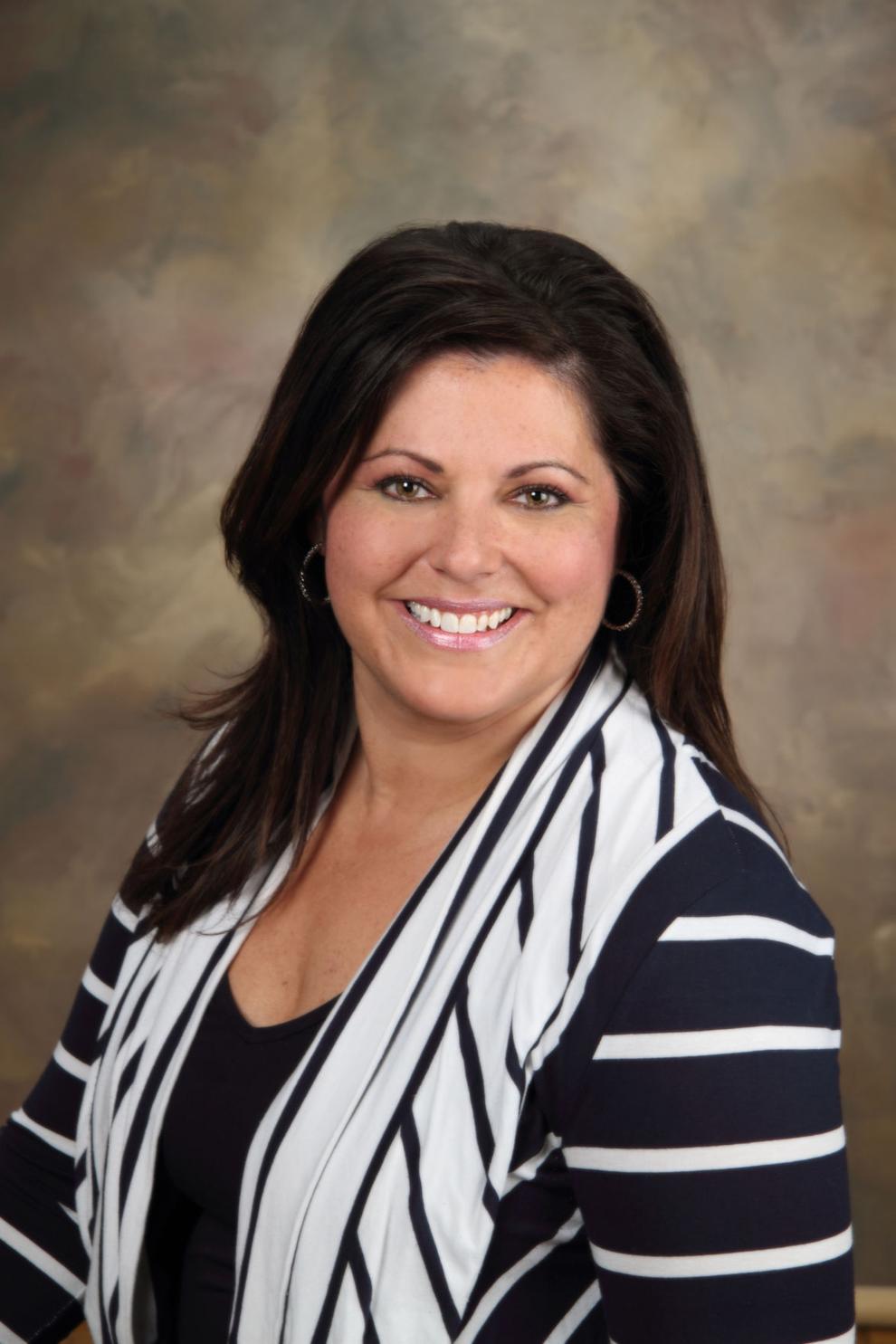 Asha Zimmerman: Caring and Compassion
Like many of her fellow Women of Achievement, Asha Zimmerman's volunteer road began when she learned of an existing program that touched her heart. In 2001, Zimmerman read an article about The Wings Program, BJC HealthCare's pediatric palliative care and hospice. A mother of two, Zimmerman felt the urge to help the program raise funds, but no fundraising arm existed – so she created one. Since then, Friends of Wings has raised approximately $10 million for services and awareness programs.
Evidence of Friends of Wings is scattered throughout the St. Louis area in the 56 butterfly sculptures created by local artists through the Wings in the City program. Other programs funded by Friends of Wings include Daybreak, a grief retreat for parents who have experienced the death of a child; Labyrinth, a grief retreat for teens whose sibling or parent has died; Stepping Stones, a weekend bereavement camp for children; and Lumina, a program allowing people of all ages to share their stories and create legacy projects for loved ones.
Through Friends of Wings, Zimmerman launched the Remember the Love campaign to celebrate what would have been a child's birthday. "We flock the family yard with more than 100 hearts or other shapes on sticks so that when the family wakes up, they see a yard full of beautiful symbols, along with a sign that says 'we remember the love.' It's amazing – it's my new favorite thing," she says.
Zimmerman also established Joyful Celebrations to recognize a birthday or significant event in the life of a Wings patient. And to help reach a terminally ill child's entire community, she formed Wings on Wheels, a mobile expressive therapy program in a brightly painted vehicle that brings professionals and therapeutic services to a patient's classmates, church groups and sports teams. "In less than five years, the vehicle has been to more than 800 family homes, more than 70 schools and more than 35 community groups, providing support for more than 6,000 people," Zimmerman says. "A quote stays with me; a father of a child who had passed away said they 'have just gone through the most horrible experience, but Wings made it just a bit better.'"