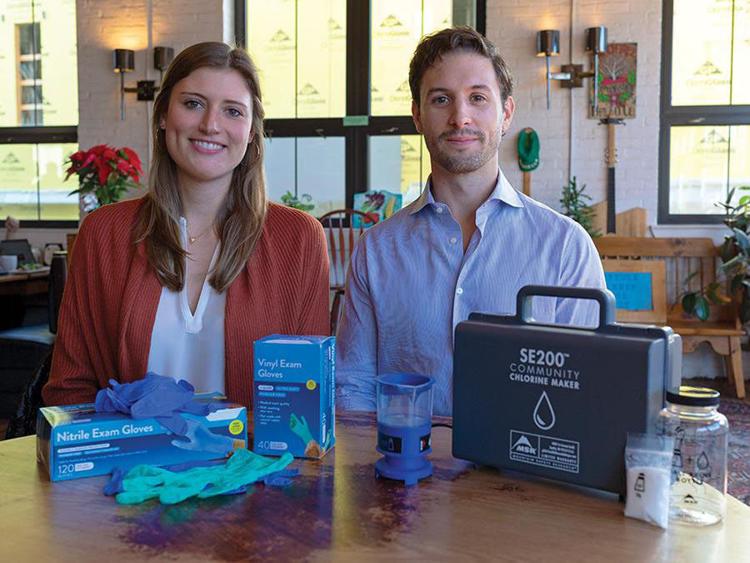 Humble origins often inspire dramatic change. The simple discovery of an unused box of medical gloves transformed an idea for change into a nonprofit health organization that has impacted hundreds of lives in a growing number of communities throughout the world.
That organization is Gloves Go Global, and it primarily focuses on preventive health care. Through countless partnerships and ongoing donations, Gloves Go Global can provide medical supplies, modern technologies and health education to remote communities and understocked clinics in South America, Central America and Africa.
"I was in Nyeri, Kenya, for two weeks through the Outreach Foundation, a Presbyterian organization that focuses on global aid, and I saw a great need for preventative health care," says Hannah Akre, Gloves Go Global founder, director and St. Louis native. "I was struck again and again by the lack of access to basic resources in the communities we were helping. I remember witnessing nurses washing medical gloves with soap and water [and] hanging them out to dry to be reused in numerous clinics."
This shocking revelation concerned Akre, who knew that in the United States, every new patient interaction requires a new set of exam gloves. Still a high school student at Ladue's Mary Institute and Saint Louis Country Day School, she returned home and began the legal process of founding Gloves Go Global, which was granted 501(c) tax-exempt status just a year later while Akre was a molecular biology major at Hamilton, New York's Colgate University.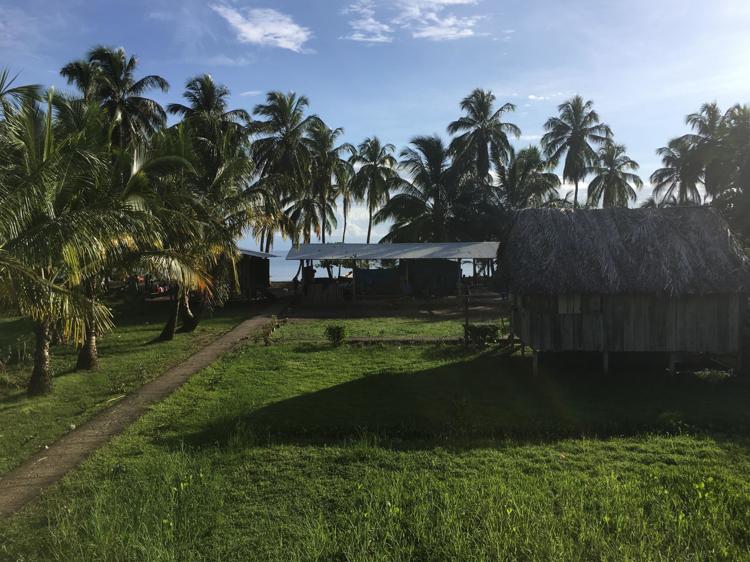 Initial Gloves Go Global efforts were modest but effective. The team first collected unused lab gloves from Washington University in St. Louis, where students were required to purchase a box of 100 gloves for a science laboratory course. The issue? Students always ended the semester with plenty of extra gloves, most of which were destined for the garbage.
"We worked with lab instructors and placed collection bins outside the labs at the end of each semester," Akre says. "Today, we also receive glove donations from hospitals, most often when their insurance policy changes and they can no longer use a specific line of gloves."
As time progressed, funding grew and Gloves Go Global expanded into mission work with the help of existing nonprofits already established in impoverished communities. Other partners are local, such as St. Louis-based Wings of Hope, which uses air transport to deliver humanitarian aid to communities in need.
The organization doesn't just supply gloves, however. Gloves Go Global teaches local clinicians – one to two weeks at a time – about the benefits of preventive health care, with education covering disease prevention, working with sterile supplies and access to clean water. Much like the familiar adage that posits the lasting benefits of teaching a person how to fish, Akre stressed that this vital instruction really does last a lifetime.
"It's not, 'How can we continually supply these folks with X, Y and Z?'" Akre says. "It's to teach these people how they can do this for themselves. Our goal is that when we're out of there, everything is still functioning flawlessly."
Akre and her team have traveled to communities by two-seat airplane, boat and even horseback to provide clean-water education. Although many of the individuals they help communicate with other nongovernmental organizations or Peace Corps volunteers, many (if not all) of those groups are isolated and cannot be reached by radio broadcast – simply put, these groups may never be reached again.
"One of the biggest things I found in the majority of these communities was their lack of access to clean water," says director of development Ethan Klausmeyer. " Providing education about the importance of drinking safe water is crucial to gain community wide trust in the chlorine maker and ensure they remain in use long after we have left."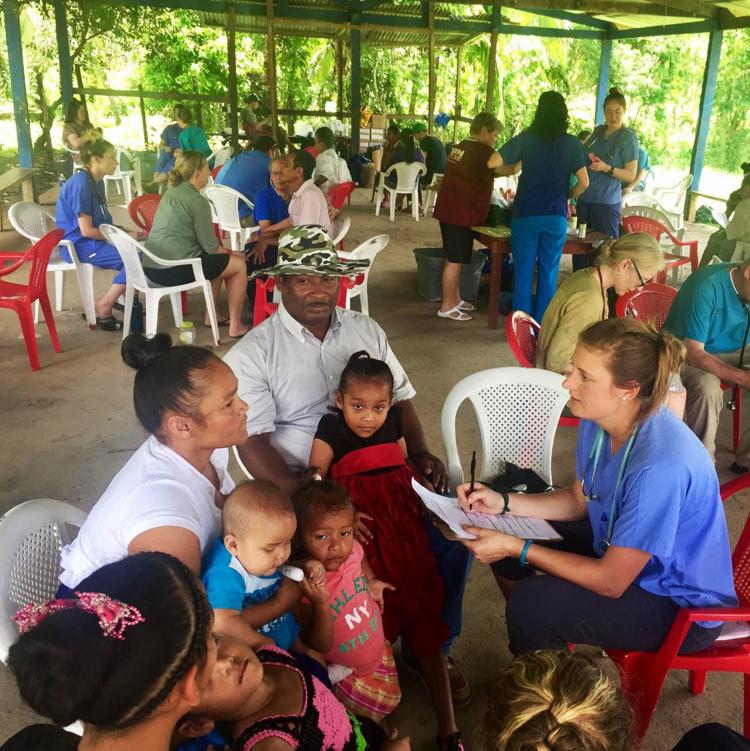 According to UNICEF, safer water could prevent an estimated 1.4 million deaths related to diarrhea, 500,000 deaths from malaria and 860,000 child deaths from malnutrition each year. As a result, Gloves Go Global recently expanded its efforts into providing access to clean water for the communities it serves.
"We've expanded to incorporate water purification technologies in partnership with Mountain Safety Research's [MSR] Impact Project," Akre says.
The official partnership between the two organizations was announced last September. Gloves Go Global will embark on missions to South and Central America with MSR's SE200 Community Chlorine Maker – a device that kills disease-causing microbes using only salt, water and an electric current sourced from a power outlet, car or motorcycle battery.
"It's simple to teach and understand," Klausmeyer says. "It's all about empowerment."
Both Akre and Klausmeyer, who met while completing their master's degrees in medical science at the University of Vermont in Burlington, expect to expand their education in 2019 – Akre will attend medical school, and Klausmeyer will attend physician assistant school in the fall. Still, with international ambitions and growth on the horizon, they remain steadfast in their appreciation of the metro area community.
"It's really meaningful to me to continue to recognize this city and these people who really helped get this organization off the ground," Akre says. "The generosity, whether it be donors or nonprofits, is really profound."
Gloves Go Global, P.O. Box 11525, Clayton, glovesgoglobal.org