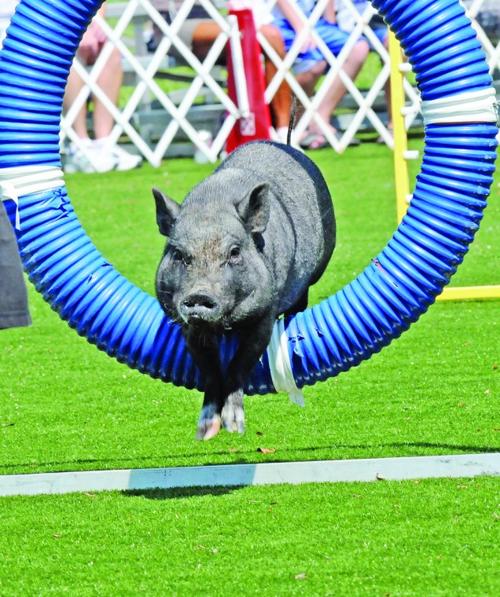 A fun and educational day out for the whole family on more than 300 acres in Gray Summit, Mo.
Don't Miss:
THE INCREDIBLE DOG ARENA: Watch some of the most talented canines in the country perform exciting demonstrations of freestyle flying disc, agility and diving.
THE BARN AND PLAY AREA lets visitor interact with a variety of domestic animals found on a typical working farm.
THE PET CENTER: See the dozens of dogs and cats who live at Purina Farms. Check out the 20-foot, multi-level cat house, complete with windows, stairways and a rocking chair.
BOOK A BIRTHDAY PARTY, which includes a box lunch, special birthday cake, a wagon ride for all guests and a photo opp for the birthday boy or girl with one of the animal trainers.
KNOW BEFORE YOU GO:
Located at 200 Checkerboard Drive in Gray Summit, off I-44, about 10 minutes west of Six Flags.
Call 982-3232, option 3, for driving directions.
Free admission. Hours through Labor Day: Tuesday-Sunday, 9:30 a.m. to 3:00 p.m. arrival, and the grounds close at 4 p.m. Free parking, including overnight RV parking
For reservations, call 982-3232 or (888) 688-PETS or visit purina.com/purina-farms