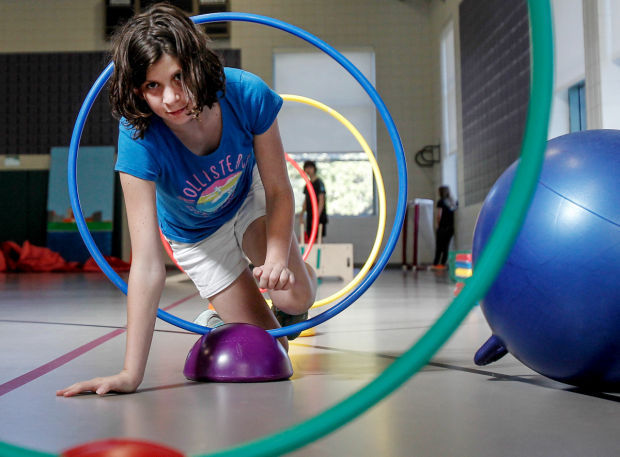 Having a child with a learning disability of any kind is a struggle. Between diagnosis, doctors appointments and treatments, school work can get lost in the shuffle. Fortunately, several area schools cater specifically to students with learning disabilities, which means youngsters can focus on their education and stay on track to success.
Miriam School
Founded in 1956, the Miriam School caters to average and above-average students with a range of conditions, including the core reading, writing and math learning disabilities, as well as attention deficit hyperactivity disorder and the autism spectrum. Ninety-six students attend the school full-time, with a 10:1 student-teacher ratio, but Miriam School also includes Miriam Learning Center, an after-school program for 400 students who attend public, private or charter schools and need an extra boost. The Miriam Learning Center offers tutoring, speech and occupational therapy, and after-school enrichment programs, including an adapted chess program, cooking classes and social-skills training.
Executive director Andy Thorp says the school employs three speech and three occupational therapists who are integrated into the classroom. "It's not like the parent has to drive all around town trying to find a therapist," he says. "We try to provide that comprehensive support for kids." Miriam also offers testing to diagnose issues a child might be having, whether they already are a student. Thorp says that in addition to being structured similar to a "typical school," last year, Miriam provided more than $700,000 in tuition assistance, spread out to 56 percent of the students. "We're trying to help kids who are struggling to unlock their potential," he says. "They just need a little bit of extra help."
Promise Christian Academy
The 22 students at Promise Christian Academy are divided into three classrooms: the first classroom is for elementary-school age, the second is for older kids who will stay in the special school district, and the third is for students working to transition into integrated schools. All are diagnosed with autism, cerebral palsy, sensory issues, learning disabilities or Down syndrome. The students, ages 5 through 21, receive speech, occupational and physical therapy throughout the day, says Joanna Jones-Raymond, a member of the school's marketing committee. Jones-Raymond also has a son attending Promise Christian Academy and says the students learn in a community setting with their peers. Teachers challenge the students academically, while using up-to-date treatments to help each child reach his or her full potential. Thanks to partnerships with area schools, college interns in therapy or special education bring an extra set of skills to the classroom, and high school students volunteer their time to work with the kids during lunch or recess, and a partnership with STAGES St. Louis provides sponsors a music therapist and entertainer who visits the school once a week.
"As a parent, to have a child with a special need…it can feel like hell," Jones-Raymond says. "If you walk into Promise and hang out for 15 minutes, you have the sweetest children come and give you hugs, and you'll meet the greatest, most passionate teachers, and you think, This is the closest thing to heaven. It's an amazing place."
Churchill School
Churchill School prepares its students to leave.
Director Sandi Gilligan says that each of the 150 students, in second through ninth grade, receives a one-on-one tutoring session each day, in addition to classes in subjects like math, social studies, science, physical education, fine arts and drama. It is the goal of the school, Gilligan says, to get the students to join or rejoin 'traditional' schools. The typical Churchill student stays with the school for 3.5 to four years.
Churchill opened in 1978 as a summer school, and began offering school year-round two years later. All students have been diagnosed with a learning disability, and test average and above—a third qualify as gifted. Students are guided in using auditory and visual skills in the classroom, by learning to take notes from a Powerpoint or lecture, make an outline and a study guide, and follow a curriculum. All teachers at the school are certified in the Wilson method, a structured way of teaching reading and math. Instructors also involve all of the senses to help students fully absorb the material. Gilligan says the entire staff has a deep understanding of learning disabilities, and each teacher works as a case manager for a handful of students. "Some schools, teachers say, I'm just a math teacher, I don't know reading," she says. "Our teachers understand every piece of it. There's a deep understanding of what these kids need."