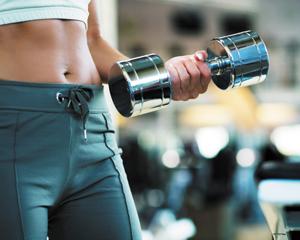 Some of us do hundreds of crunches at the gym, watch what we eat and go to Pilates class, yet we still can't seem to get rid of that roll of fat that forms around the middle.
Eventually, many decide enough is enough and consider abdominoplasty, also known as a tummy tuck, a popular procedure that flattens the belly once and for all. As long, that is, as we maintain a reasonable diet.
But not everyone is a good candidate for abdominoplasty. "The best candidates are those who have excess skin and fat in the abdominal area," says Dr. Michele Koo, a plastic surgeon with the Aesthetic Surgery Institute. But, she adds, they should be finished having children.
"Liposuction will not flatten the belly area if there is too much skin that forms a roll and if the candidate has a weak, lax abdominal wall due to the rectus muscles being separated, either from birth or from child bearing," Koo notes. "The potential patient also should make sure that they are committed to spending at least two to four weeks for recovery," she adds. "I think this is one of the most important components of this surgery." Driving is not permitted for at least two weeks after surgery; strenuous exercise is not permitted for three weeks, and most patients report feeling tired during the initial recovery period. That might eliminate new moms or moms with young children.
Another important consideration is whether the patient has achieved her ideal or stable weight, which would offer the best results, says Dr. William Hart, of Hart Cosmetic and Reconstructive Surgery Institute. He also notes that "you're going to trade off tightening and reduction of fat in the abdomen for a low transverse, or horizontal, scar, which should be located within the hairline and extend laterally for varying lengths, depending on which procedure is being performed."
Hart adds that new procedures are available that provide many of the benefits of a tummy tuck without the risks of major, inpatient surgery. Instead, patients undergo the procedure in the physician's office under sedation and local anesthesia.
"One of these is called BodyTite," Hart says. "This involves the use of a small probe that introduces radiofrequency energy through a needle-stick that liquefies fat and is felt to have some tightening effect on the fibrous tissue and overlying skin." A skin monitor provides a continuous reading of skin temperature to help ensure that skin does not become overheated. "This procedure is not yet FDA-approved, but approval is pending and results to date have been very encouraging," he says.
Hart and Koo agree that it is important to find an experienced, board-certified plastic surgeon to perform abdominoplasty since it is a significant surgery and complications may arise. Patients should understand the procedure and its risks, and should not be afraid to ask the surgeon about his or her experience with abdominoplasty and request before-and-after photos of previous patients.
Many patients find the results so exhilarating that they commit to maintaining their newly flat tummy through a renewed commitment to diet and exercise, the doctors say. That makes abdominoplasty one of the most motivating procedures—the possible start of a whole, new, flat-bellied you!