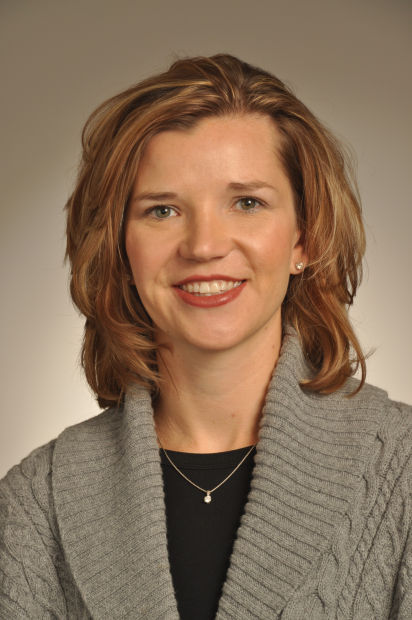 One in eight American women will develop invasive breast cancer during her lifetime. And less than 10 percent of breast cancer is hereditary—rather, it is sporadic cancer or related to an individual risk, notes St. Luke's breast surgeon Dr. Patricia Limpert. "Unfortunately, the public has a skewed opinion about whether they are at high-risk for breast cancer. Because you don't have a family history of breast cancer does not mean you have no risk."
Limpert, director of the High-Risk Breast Clinic at St. Luke's Women's Center in Chesterfield Valley, leads an experienced staff in identifying women who are at high-risk for the disease. Likewise, she gives comfort to those who may think they are at high-risk, but are not. Annually, about 150 patients are treated at the clinic, which offers a comprehensive, proactive approach to breast health through specialized services and programs. 
Once patients are referred to the clinic by their doctor, they are provided with genetic counseling, ongoing surveillance, state-of-the art imaging procedures and personalized care coordination. Patients first receive a consultation to determine their risk profile through the clinic's unique breast cancer risk assessment program, and its genetic counseling and testing services. "We give them a calculation of their risk," Limpert says.
If a patient is at high-risk, she receives ongoing surveillance, including a clinical breast exam every six months. The clinic's imaging procedures—digital mammography, ultrasound, breast MRI and minimally invasive biopsy techniques—provide the most sensitive monitoring available in the region, Limpert notes. For patients who have the BRCA1 or BRCA2 inherited genetic mutation—the most common cause of hereditary breast cancer—Limpert helps navigate their options for preventive surgery.
Patients also can receive advanced services for breast health at the newly renovated St. Luke's Women's Center at St. Luke's Hospital.  
Before joining St. Luke's, Limpert earned her medical degree from Saint Louis University and served as chief resident of general surgery at Saint Louis University Hospital. She previously practiced and served as medical director for breast centers in St. Louis and Omaha, Nebraska. Limpert is passionate about assisting patients in understanding their individual risk profile and helping them weigh options for preventive strategies. "At the clinic, we've found that a lot of women have such relief and much more comfort because someone is listening to their concerns and they are getting more frequent imaging," she says. "It decreases their anxiety." And for those who do have breast cancer, the clinic's services help diagnose it at the earliest stage possible, Limpert adds. "For those women who don't choose prophylactic measures, our services allow us to keep a close eye on their breast health."
ON THE COVER: The High-Risk Breast Clinic at the St. Luke's Women's Center in Chesterfield Valley and the St. Luke's Women's Center at St. Luke's Hospital provide women with advanced services for breast health. Pictured on the cover: Becky Tackett, Michelle Burk, Dr. Patricia Limpert, Carolyn Johnson and Sally Rappold of the St. Luke's Women's Centers. Cover photo by Sarah Conard. For more information, call 640-7293 or visit stlukes-stl.com.
Be the first to know
Get local news delivered to your inbox!