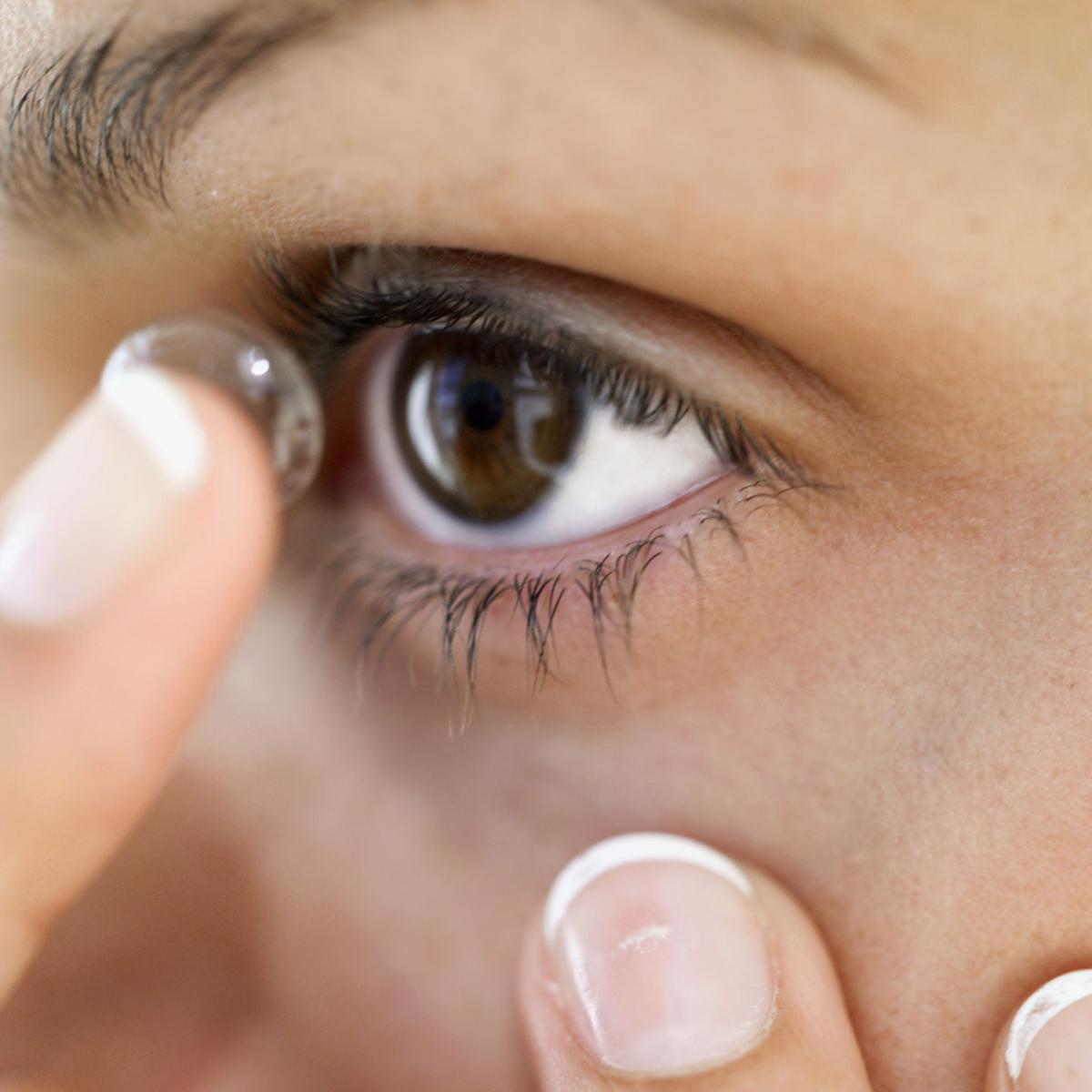 Contact lenses can be a comfortable, effective, safe way to free yourself from eyeglasses, but they also can cause a variety of problems, from irritation to serious eye conditions, if they're not handled properly.
Cleaning and storing your contacts the right way helps prevent eye infections and irritations that can be caused by contaminated lenses. "Cleaning is much more effective if you rub the contacts with solution in the palm of your hand versus just spraying them," says Dr. Janae Kadlec, an optometrist with Eye Care Associates. "The mechanical action removes debris and bacteria, which is best performed before soaking them overnight. The multipurpose solution then further disinfects the lenses while they soak in the case."
Kadlec notes that some products, promoted as 'no rub,' are aimed to appeal to convenience-driven consumers. "Additional chemicals were added to the solutions to obtain the approval for this labeling; however, sometimes patients can be allergic or sensitive to the extra chemicals."
Dr. James Rieger, director of optometric relations with Pepose Vision Institute, adds that contact lens wearers should read the instructions that come with various cleaning and soaking solutions, remembering to always wash their hands before touching their contacts. "There are some really great products available now, and companies work hard to constantly improve their products," he says. "Generally, if you stay with a top name-brand care solution and follow their instructions, you will do fine."
However, not all solutions are multipurpose. "Just to be clear: Saline solution is only for rinsing off a contact lens and has no cleaning or disinfection properties," Rieger says. "Hydrogen peroxide solutions, in general, have greater disinfection and have less irritation to a patient's eye. They do require a neutralization time, typically six or more hours, and cannot be put straight into the eye, or it will burn since it is 3-percent hydrogen peroxide."
Kadlec recommends a hydrogen peroxide solution to many patients. "Once the neutralization process is complete, the solution remaining in the container is essentially gentle saline," she says. "It works really well for those who are sensitive to cleaners, preservatives and other chemicals in the regular multipurpose solutions. I also find it beneficial for patients who suffer from dry eyes and environmental allergies."
Revitalens is one of the few solutions that disinfects like a hydrogen peroxide but can be put directly on the lens and in the eye without irritation or a waiting time, Kadlec adds. He notes that Peroxicare shaves some time off disinfection, requiring only four hours.
Both Rieger and Kadlec note that many patients are switching to daily disposable lenses, removing the need for any type of disinfection or storage. "With those lenses, you skip all the solutions and just wear the lens during the day and toss it at the end of the day," Rieger says.