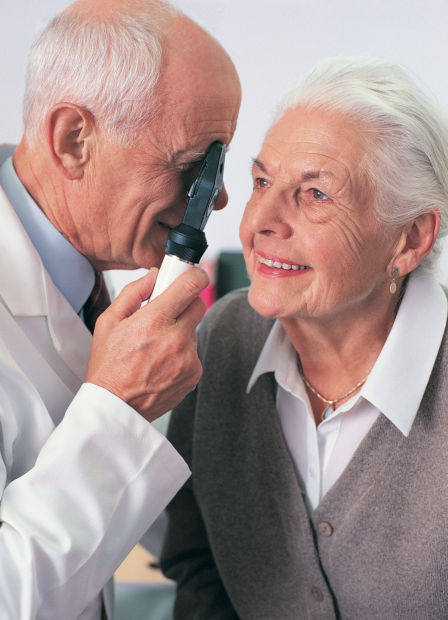 As we age, glasses become a fashion-accessory must, especially since at some point, we can't read a menu in a dimly lit restaurant without them. But you shouldn't wait until your eyesight is failing to have your vision checked.
"Eye-exam frequency generally is every two years from age 5 to 60, then annually thereafter," says Dr. Todd La Point, an optometrist with Eye Care Associates of St. Louis. "Children should be examined at minimum by a pediatrician or eye doctor by 6 months. If, of course, the child has special circumstances, they would be seen more often."
Some physicians recommend annual visits start at age 40. Dr. Jay Pepose, an ophthalmologist with Pepose Vision Institute, is among them. He notes that these annual exams can identify changes and potential problems, such as glaucoma or retinal tears, in early, more treatable stages. "Also, we may detect systemic problems like diabetes or high blood pressure," he adds.
For a typical eye exam where no vision problems are apparent, both optometrists and ophthalmologists are capable care providers who perform basic exams, identify potential problems, and prescribe glasses or contact lenses. Ophthalmologists, medical doctors who are licensed to perform eye surgery and may complete fellowships in highly specialized aspects of eye care, typically also see more complex cases where surgery or other procedures may be necessary.
"Vision-testing and measurement of the eye pressure are commonly performed at most examinations," Pepose says. "Other tests may include a refraction, visual field, or imaging of the retina or optic nerve. The testing is generally dictated by the nature of the problem and the patient's complaint. Dilation of the pupil may be performed and should be done at least annually."
If you haven't had your eyes checked for at least two years, make an appointment for a general eye exam, especially if you are older than 40. "The most important thing is to get your eyes examined, even without symptoms," La Point emphasizes. "Prevention is powerful. Every one to two years, I have a person that has never had their eyes examined who comes in with advanced disease that could have been prevented."
Pepose agrees, noting that diseases like glaucoma are painless and progress slowly. Waiting until vision loss is apparent compromises the ability to successfully save eyesight through early disease management.