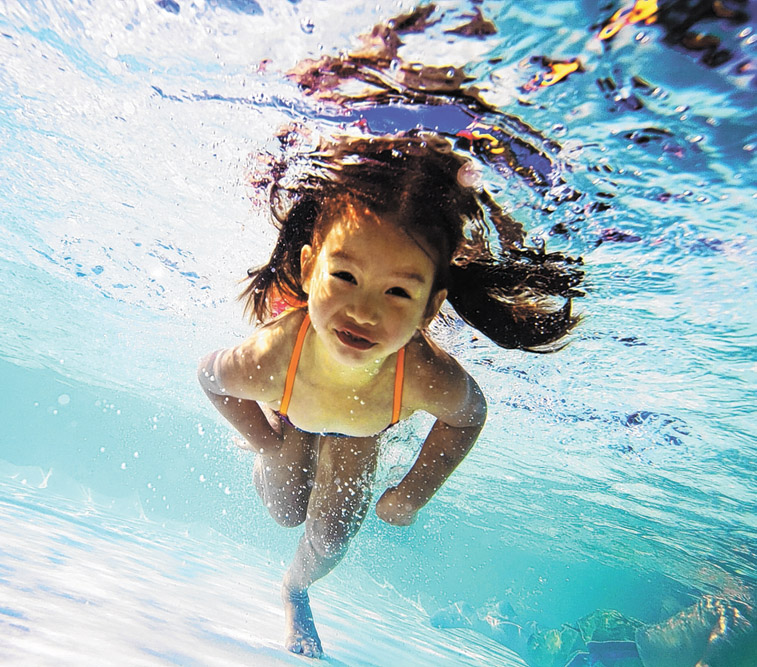 Labor Day is just around the corner, which means one last round of pool parties and grill-outs. While we would like to think these get-togethers are all fun and games, sometimes people get injured. And when that happens, can the host be held responsible?
The question is more complicated than it sounds. "The problem is, these are very fact-specific situations," says attorney Marc Wallis of Newman Bronson & Wallis. The general rule in Missouri is that there is no social host liability. That means, if you're having a party and a guest who drinks alcohol, then drives home and causes an accident, the host of the party generally is not held responsible, Wallis says. However, if the party includes minors, any host who knowingly fails to stop a person younger than 21 from drinking can be charged with a misdemeanor, which carries a fine, he adds. And it's still an open question as to whether the homeowner would be liable for damages caused by a minor who drank alcohol in their home, Wallis notes, since there have been no cases on that matter since the statute was passed.
Residents of Chesterfield, Valley Park, Wildwood and Clarkson Valley also should know about local ordinances that are stricter regarding the host's liability, Wallis says. Chesterfield's recently passed ordinance (based primarily on one that has been in effect in Valley Park since 2009) says that a homeowner can be held liable for any 'loud or unruly gathering' of five or more people, which means they can be charged a fine plus the response costs by emergency personnel. Wallis says the local ordinances are a response to alcohol laws that have been fairly lax in Missouri for many years. "Municipalities say, That's not enough, we want to further curtail underage drinking," he says.
Injuries caused in and around a home or pool have similar gray areas, says attorney Jason Charpentier of Growe Eisen Karlen. Regarding invited guests, "Basically, you are responsible for the condition of your property," he says. "If there's a dangerous condition that is known or should be known and someone is injured, you are liable." But every circumstance is different, he notes. "If you're having a pool party for a dozen kids and one kid slips in some water, is that a dangerous condition? Probably not." If, on the other hand, your pool has areas that are less than 5 feet deep and you don't have a sign, then a child dives in and hits his head because the water is too shallow, you could be held accountable, he says.
While hiring a lifeguard service that is insured and certified wouldn't necessarily eliminate all liability, Charpentier says, "It takes the onus of keeping an eye on everything off your shoulders."
Stephané Rebeck-McCormick of Backyard Lifeguards started her business because she'd seen a demand while working for Clayton's Parks and Recreation Department. "It's not necessary to hire a lifeguard every time someone jumps in your pool," she says. "The problem is when you promise safety and don't deliver it." A lifeguard who works at a local municipality is trained to use certain equipment, and usually works with a big support network. Without that system, the lifeguard might not be able to fulfill their duties effectively, McCormick says. "Our company has operating insurance and recruits experienced lifeguards. They have all the necessary equipment, and put an emergency action plan into place when they get there, and engage the host in that plan."
McCormick recommends that homeowners hosting a party without a lifeguard create their own action plan. "We have what we call the 'on-guard card,' " she says. You can create your own laminated card with tips for the adult designated to watch the pool. Whoever has the card is watching the water, McCormick says. "If you go answer the phone and you still have the card, you're not doing your job. It's a reminder to the homeowner or their guests. You can have four to six adults sitting outside talking, but the person holding the card has to be watching the water."
Charpentier also suggests that homeowners take a common-sense approach to preparing their home before a party. For example, if there's a loose handrail on the stairs that your family knows not to use, don't assume guests will know, he says. "Take a walk around your house inside and out, especially areas where people are going to be. Make sure everything is safe."