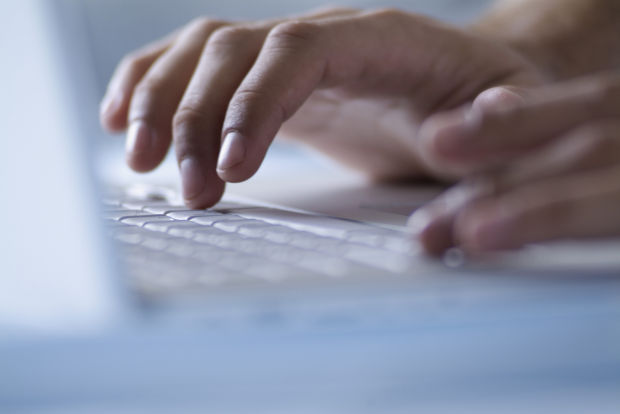 You went out to dinner and, to put it mildly, you did not have a good experience. What do you do? If you're of a certain generation, your next move is probably to write a scathing review on Facebook or Twitter.
Not so fast, though. "We've all complained about some service or provider of goods; but in the past, we didn't complain publicly," says Kenneth Newman, a partner at Spencer Fane Britt & Browne. "When you go to the Internet, you're complaining publicly, and you're entitled to do that within reason, but people tend to embellish." And when embellishments turn into false statements, it opens you up to a case of libel, he adds. "People associate the Internet with anonymity. As a result, people are less measured in their comments. They feel like they have a wide open forum to say what they want to say, not realizing that the rules of libel and slander do apply."
Some of the easiest libel cases to litigate involve a business loss or other demonstrable economic loss, notes attorney Thomas SanFilippo, of Thomas SanFilippo & Associates. "If someone writes, So and so cheats customers, and it's not true, and it's on Facebook and other people see it, that's a lock-tight libel case," he says. "The punitive damages can get up there—it's an expensive slip of the tongue for somebody venting off some steam." Emotional distress, which also can be a cause for damages, is a much harder standard to prove, he notes.
Bernard Gerdelman, an attorney at Paule, Camazine & Blumenthal, recalls the old carpentry adage, Measure twice, cut once. "Now it's think twice, speak once," he says. "My advice is to be careful." The laws about libel haven't changed, even if the ability to 'publish' in a legal sense has become much more widespread through social media. "People don't understand what publication means—it's only making the statement or conveying the printed word to one other person who is not the victim or the purveyor," he says, adding, "Another thing people don't understand is if you print on Facebook or Twitter that someone is a jerk, that's not libel. It's a matter of opinion that can't be proven or disproven."
Libel comes in when false information is published—online or in any other fixed medium—usually with the intent to harm. "I remember a case we handled about a year and a half ago, in which the husband published information about the wife during a divorce," Gerdelman says. "He was doing it to try and make her look unfit for custody of the minor children, and was making false statements about her character on Facebook." False statements such as claiming that a spouse uses drugs or cheated, are common grounds for a libel case during a divorce.
A libel case can be emotionally distressing for the victim if it gets to court, however, Gerdelman says. The best defense against libel is that the statement is true, so the defense will likely try to prove that. "They're going to try and find any dirt that they can, to make the victim appear as a horrible person," he says. Before it goes to court, though, the victim's attorney would have the option of demanding a retraction.
If you think you've been the victim of libel via the Internet, SanFilippo recommends getting a screen shot or documenting the incident, and contacting an attorney. "I've handled cases in which that was a factor, and I could use it as leverage against someone who was trying to frivolously sue my client. They had said all kinds of things on Facebook and my client got screenshots of it, and so did his friends. That's evidence that it was disseminated to the public with an intent of malice."
Newman suggests that business owners who are worried about libel—and the ensuing economic loss—should consider a service that helps to electronically monitor online comments about the business. These services help businesses manage their online reputation and alert the owner when negative comments are posted.
But no matter what steps you take, damming the flow of information on the Internet is a difficult task. As SanFilippo puts it, "You cannot get the toothpaste back in the tube."