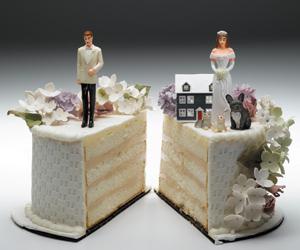 If a marriage is irrevocably headed for divorce, there is an option for couples hoping to avoid litigation, says attorney Alan Freed of Paule, Camazine & Blumenthal. Freed is trained as a mediator, and works with couples who want to settle their divorce amicably, without the acrimony that often accompanies courtroom proceedings.
    "Divorce is a problem to be solved, not a battle to be waged," he says. "That's what mediation is all about—it's a problem-solving approach."  When a husband and wife meet with a mediator, he explains, they have an opportunity to explore complicated issues in depth and make decisions about how they want to proceed,  rather than have a judge decide the terms of the dissolution.
     "Divorces are fundamentally different from other litigated cases like trials," Freed explains. "Those trials resolve issues that have already happened, so litigation is appropriate because there is no stake in a future relationship. But divorcing couples will have an ongoing relationship if children are involved, and even if there aren't any kids, they may just prefer to iron out the details between themselves before they go to court. That's where an experienced mediator comes in." 
    It's important to understand that a mediated divorce does not bypass the courtroom, says attorney Susan Hais of Hais, Hais, Goldberger & Coyne. "You still have to use the court system and it's not cheaper, as many people presume," she says. "In fact, the problem with mediation is that it can be a very expensive process, because you're paying your attorneys in addition to your mediator. Divorce is like a big puzzle with many emotions and complex issues." Hais believes that experienced lawyers can work well with each other and bring parties to an agreement efficiently. "Good lawyers say, Are we that far apart? The important thing is to settle from a position of strength. You must know your case and be willing to litigate if necessary." 
    The effectiveness of mediation depends on which portion of the divorce is being mediated, says attorney Susan Roach of The Roach Law Firm. "I believe mediation has its place primarily in custody cases, as long as there are no allegations of neglect or abuse. It can save a lot of heartache to agree on a plan that's in the best interest of the children. Litigation can become ugly and end up in name calling. Those wounds between parents are hard to heal, and that's not good for the children," she says. "But as for maintenance or the division of assets, for example, I think mediation has many shortcomings because the parties don't engage in discovery and the subpoena process. This could lead to less than full disclosure by one or both. That's my primary objection: that one party can take advantage of the other." Although couples in mediation agree upon a settlement before they go to court, their agreement may not be accepted by the judge, Roach explains, because while some judges will be pleased that issues have already been resolved, others may question what the couple has decided.
    Although she has seen more and more couples attempt mediation in the past few years, attorney Margo Green believes that the process is ultimately more expensive and time-consuming than traditional divorce proceedings. "I always advise people who want to mediate that it is unnecessary because after you mediate, you must still have attorneys proceed with the divorce," Green says. "It's a duplication of effort."
    She emphasizes the need for experienced family law attorneys, saying, "My firm is not involved in cases where mediation has taken place because we will not put a 'rubber stamp' on the information provided by a mediator. We want to do our own work, uncovering all of the assets and liabilities."