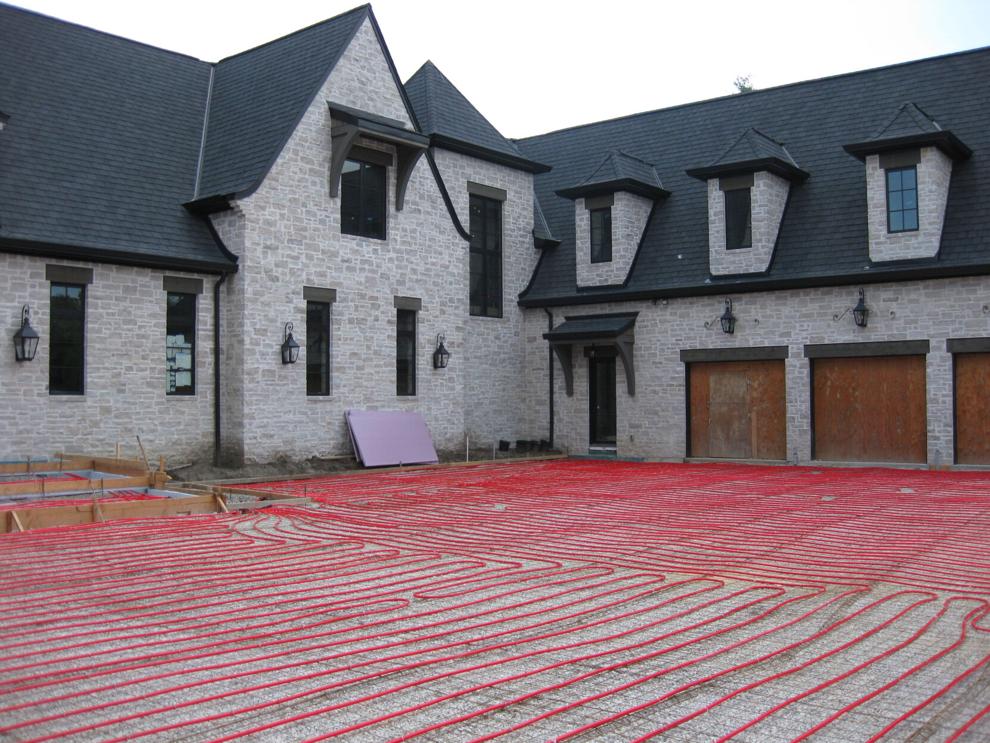 When describing radiant floor heating, Jeff Miller describes it as "the Cadillac of heating." And he should know, as the owner of indoor air-quality specialists company Al-Don. In the business for 44 years, Miller has seen the heating and air conditioning technology change dramatically, including the resurgence of radiant floor heating in the '90s and early '00s.
Radiant floor heating goes back to the ancient Romans, when Hypocaust systems incorporated burning fires and a system of hollow tunnels to heat bathhouses and rooms from the floor up. In today's world, radiant floor heating uses water-filled subfloor tubes heated via a boiler or water heater (or, less often, electric wiring) installed in a specific pattern that ensures evenly distributed and controlled heat across the room.
According to Al-Don's website, "Radiant floor heating has the feel of standing in a window on a sunny, cold day with the sun warming you, without the sun needing to warm the outside air."
It fell out favor with the invention of conventional air-conditioning via forced air through ductwork, which uses an HVAC system to blow temperature-controlled air from registers, where it rises to the top of the room, then drops back down as it cools. With the ductwork already installed for cooling, it was logical to devise some type of fuel or gas heating that could integrate with the existing A/C infrastructure. Miller says radiant floor heating regained popularity in the past 20 to 30 years after tile floors made a comeback – along with tile's undesirable iciness on your toes when temperatures drop.
PEX tubing also changed the underfloor heating landscape; it's more forgiving than its copper and galvanized piping predecessors that could rust, leak and rupture when a house settles over the years and as temperatures fluctuate, Miller says. PEX tubing is also freeze-tolerant with the addition of a propylene-glycol mixture to withstand temperatures of negative 25°F.
"Your forced-air furnaces technology has always been trying to improve to get that same soft-heat air that radiant heat provides," Miller says. "So it's trying to mimic a technology that already exists."
"Radiant heating provides you with a level of comfort that no other heating method can match," says Karen Hoff, who has been with Midwest Radiant Heat, Inc. in Arnold for 25 years and says the company has been installing radiant floor heating since 1978. "It warms you from the floor up by warming all the surfaces within a room, including walls, furniture and, of course, people and pets. Constant, even heat is concentrated at the floor level, where you live."
Radiant floor heating's benefits include warming without drafts, no circulating dust or allergens, no wasted warm air near the ceiling and no unsightly baseboards or ductwork. Hoff says the energy savings can be impressive, as well.
"Although forced air may be somewhat cheaper to install, radiant systems are more economical month after month – even heat keeps the temperature throughout any room nearly the same, reducing heat loss up to 25 percent," she says. "According to the Radiant Panel Association, most homeowners can accrue energy savings of 10% to 30%. Studies conducted by the American Society of Heating, Refrigeration and Air-Conditioning Engineers (ASHRAE) indicate with radiant heating systems, people can be comfortable at temperatures 6° to 8°F lower than with conventional systems."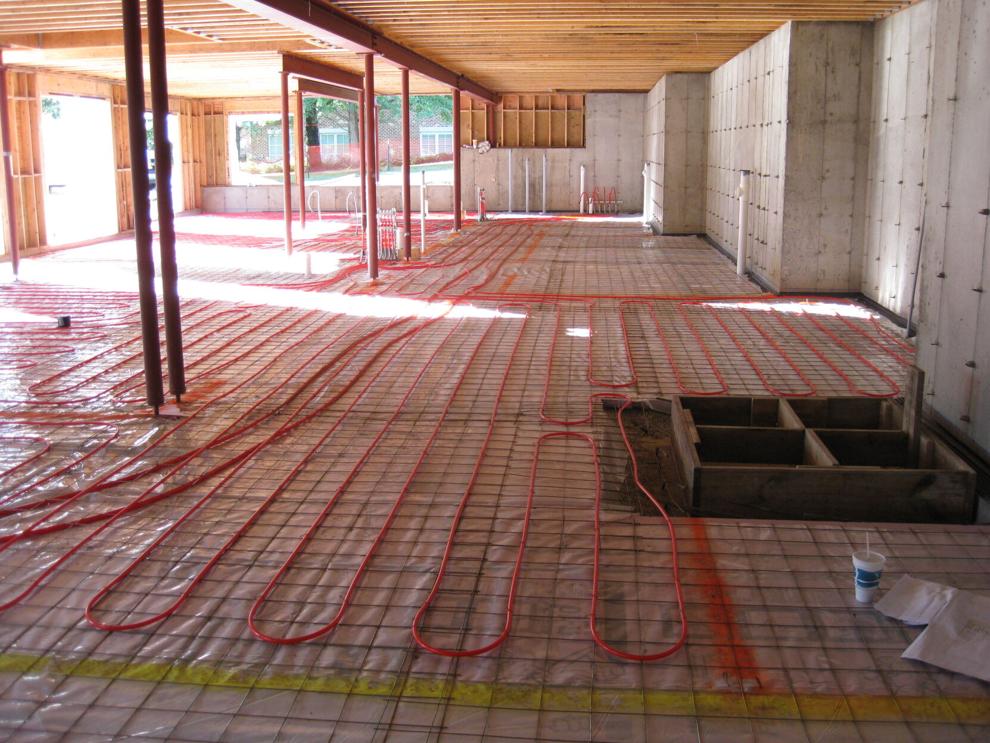 Miller says homeowners may save money, "as long as it's installed right and you zone it to only use in certain rooms at a certain time." He emphasizes, though, that "it's more a comfort thing of when you sit down, because you're heating from the floor up, it's a lot more comfortable in those first 2 or 3 feet than it is with forced air."
Whole houses can have radiant floor heating installed, but because of the initial investment, Miller says he's seen radiant floor heating used most often in smaller additions and remodels and/or areas where tile or concrete are installed – kitchens, bathrooms, garages, etc. – with the rest of the house using forced air. However, he says if he were to build a house today, he'd install radiant floor heating in the whole house and then cool the house with what's called mini splits – small but powerful air handlers that can hang inside in areas of almost any size and shape that are connected to a unit installed outside – to get the most comfortable living experience while still prioritizing cost effectiveness.
"Radiant heat is a friend of ours," Miller says. "Everyone wants to know about the return on investment – but it's a comfort thing. Some people want to walk on warm floors, so we'll help you out."
Al-Don, 11740 Lackland Industrial Drive, St. Louis, 314-567-5585, al-don.com
Midwest Radiant Heat, Inc., 4736 Happy Lane, Arnold, Missouri, 636-296-1510, barefootwarm.com