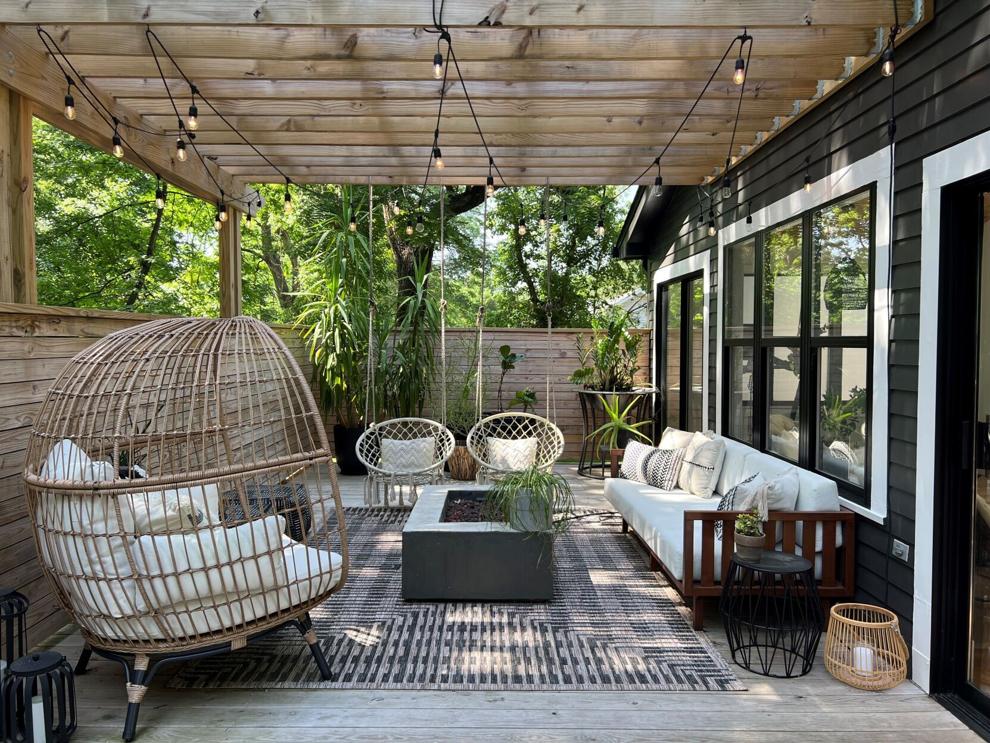 J&J Design Team recently re-imagined a space with outdated details and damaged deck flooring to create an outdoor oasis of opulence.
"This outdoor space is an extension of our indoor living space now," says Jenna Siebert, who is not only the designer and stylist responsible for this renovation, alongside her husband Jason, but also the homeowner. "There is a cozy and welcoming vibe that flows effortlessly between the interior and exterior spaces."
Such cohesiveness was the Sieberts' ultimate goal, with their surroundings influencing each design decision.
"Being comfortable in nature was my inspiration for this space," Siebert continues. "The greenery from all the trees that surround the deck is the perfect backdrop. I love using black and white as my neutrals with the earthy elements, and adding a swing of sorts to an outdoor space is such a fun, playful way to mix up the seating!"
However, Siebert's favorite component of the space is hands-down the privacy wall and pergola.
"I love all the things on this deck, but my absolute favorite component would have to be the privacy wall because, well, the privacy," Siebert says. "The fire pit in the center of the seating arrangement is also one of my favorite components because it allows us to use this outdoor space all year long. I literally love everything out here."