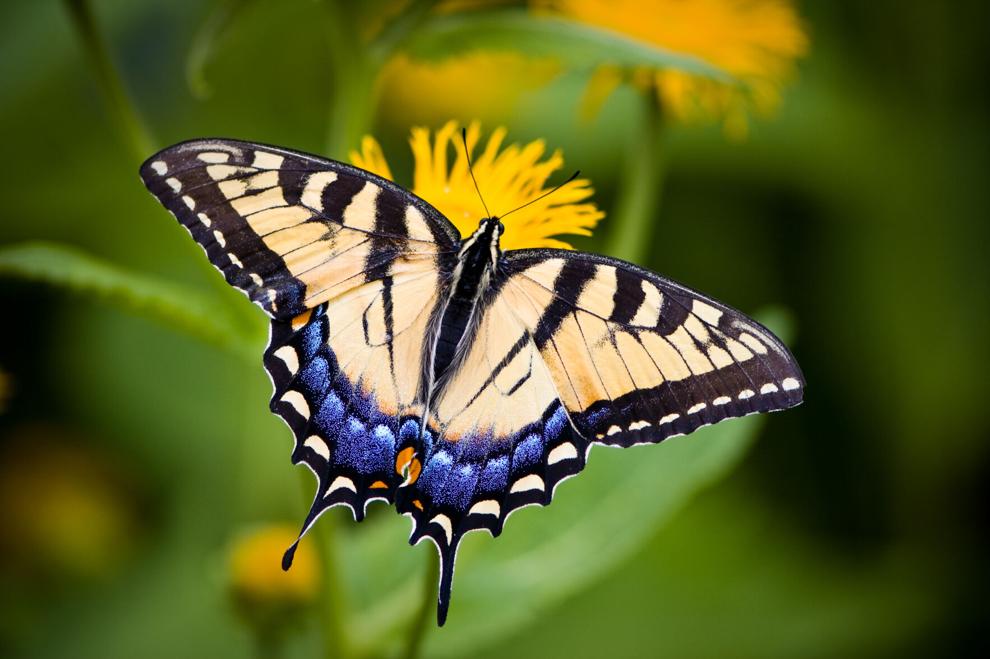 Our gardens are not our own. We delight in sharing them with other species, many of whom we actively invite into our space with birdbaths, feeders, bee houses and pollinator plants.
Sometimes, it can be difficult to identify the distinction between harmless visitors and destructive pests. Take the case of the parsley worm, for example. Many times, I have been asked about the "worms" decimating parsley, carrots, dill or fennel. However, you'd be surprised to find that these colorful green, yellow, black and white striped and spotted creatures are not worms at all, but caterpillars of the very desirable black swallowtail butterfly. Your first instinct might be to remove them to preserve enough parsley for your special homemade pesto, but the real solution is to share your space with these creatures by simply planting more parsley and dill than you need. The reward will be large, elegant butterflies trimmed with yellow, blue and orange dots flitting around your flowers.
The monarch butterfly caterpillar is very similar in its vibrant coloration. It has only stripes, however, not spots like the swallowtail. The host plant for eggs and larvae of this species is exclusively milkweed, so you will not see many of them unless you plant milkweeds in your garden. Plants of several milkweed species have become more readily available for purchase in recent years. As the monarchs are imperiled and recently listed as endangered, we should be much more active in creating habitats especially suited for both caterpillars and adults. To engage your children or grandchildren in this mission, visit my grandson's website for tips and ideas at monarchdefenders.org.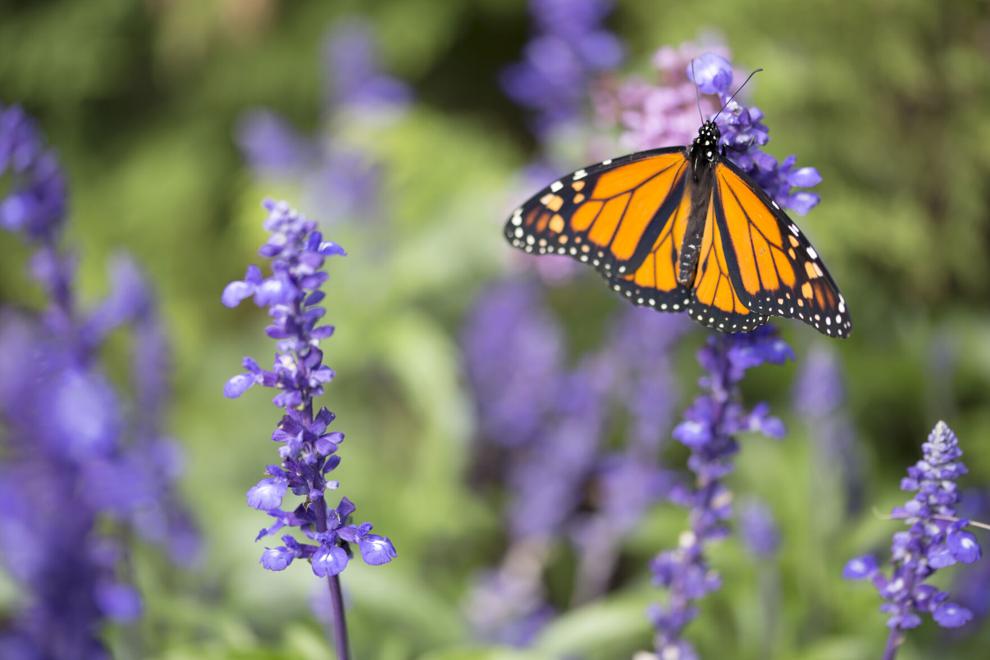 Be aware that many common garden chemicals are very toxic for our bees, butterflies and lightning bugs. The tick and flea prevention lawn sprays are not selective and will kill a host of beneficial insects as well. Treat your dog with flea medication, not your lawn. The same thing holds true for most mosquito control methods. Broad-scale spraying or fogging on a landscape-wide basis will eliminate all insects, not just mosquitos. There are many, more creative ways to target and control those pesky mosquitoes without killing everything else.
The joy of relaxing in my garden is always magnified by the appearance of winged company – birds, bees and butterflies. Seeing their attraction to my host plants and water features, the diversity of our visitors and the colorful additions they make to the flower border brings me a deep sense of harmony. To respect nature, to immerse yourself in nature, to live with nature – these are the most rewarding things on earth.