Aim High St. Louis' Luminosity Fundraiser
On March 5, Aim High St. Louis held its Luminosity fundraiser (which supports programs that enhance the academic potential of economically disadvantaged metro area middle schoolers) in the .ZACK's Urban Ballroom in St. Louis' Covenant Blu-Grand Center neighborhood. Mike and Terry Mulligan, honorees at the event, received the Keith Shahan Award for being instrumental advocates to the organization over the years, which has led to the growth and success of hundreds of its young participants.
Aim High, which annually serves 375 area students, involves a four-year summer academic-and-enrichment program to encourage positive development for students and help them become leaders and positive contributors in the community.
"Aim High is an equity-based program designed for middle school students to help prepare them for high school and really start thinking about their future beyond," executive director Julie Angelica said. "Luminosity is an opportunity for people to support Aim High and make sure we can continue to offer this program to amazing kids, tuition-free."
Julie Angelica presents the Keith Shahan award to Mike and Terry Mulligan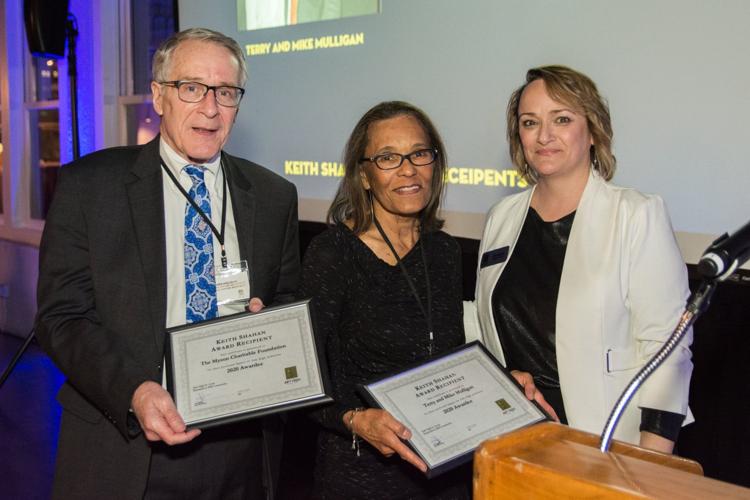 Tad and Tricia Davies, Darcy Callahan, Roger Herman, Julie Dubray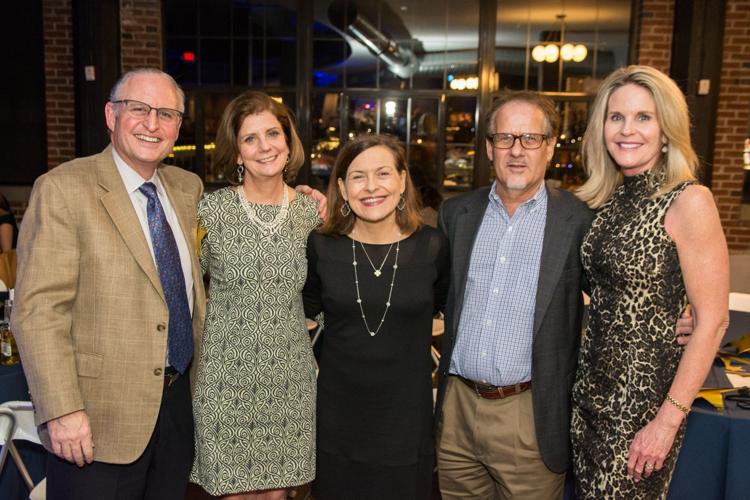 Keith Shahan award recipient Terry Mulligan speaks to a crowded room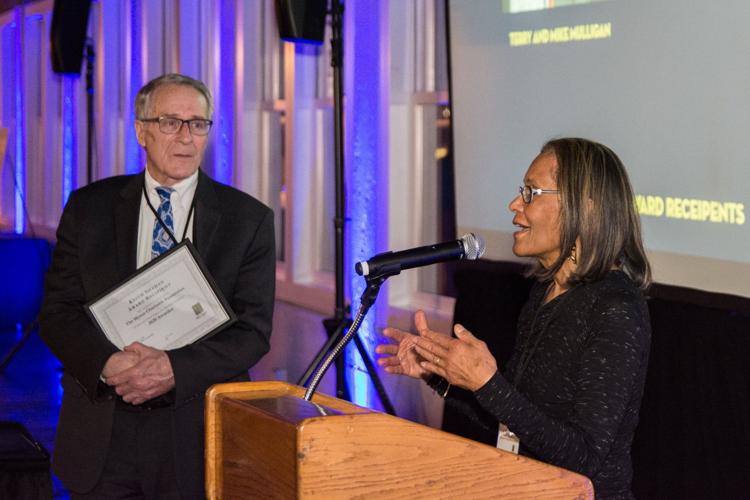 Aim High St. Louis Luminosity event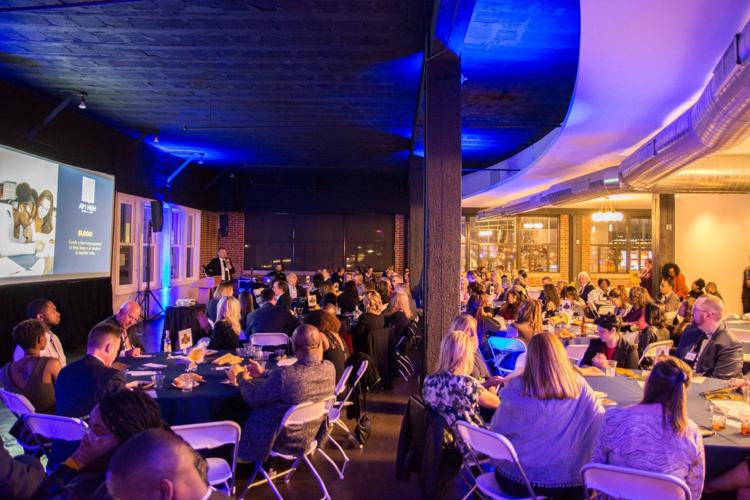 Jim Kemp conducts the fundraising section of the evening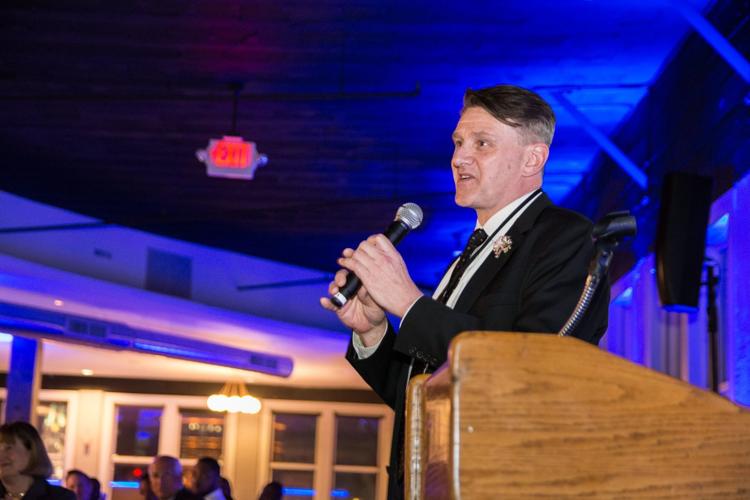 Tricia Davies, Hank Schake, June Herman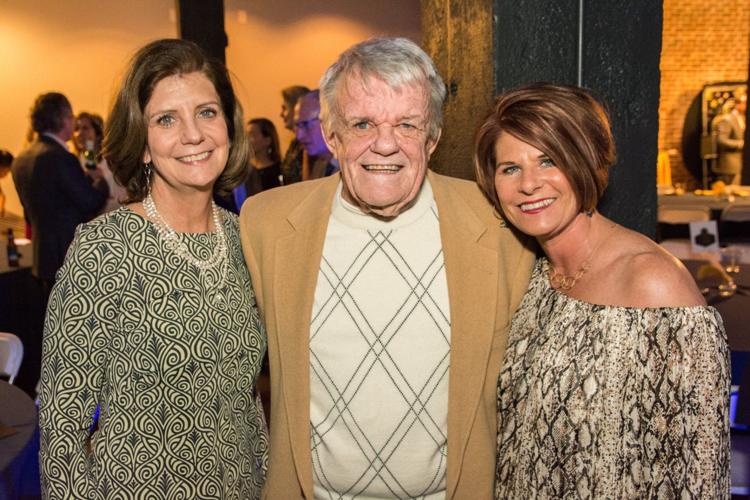 Joe Griffin, Keynote Speaker and Aim High Alumni, speaks at the Aim High St. Louis Luminosity event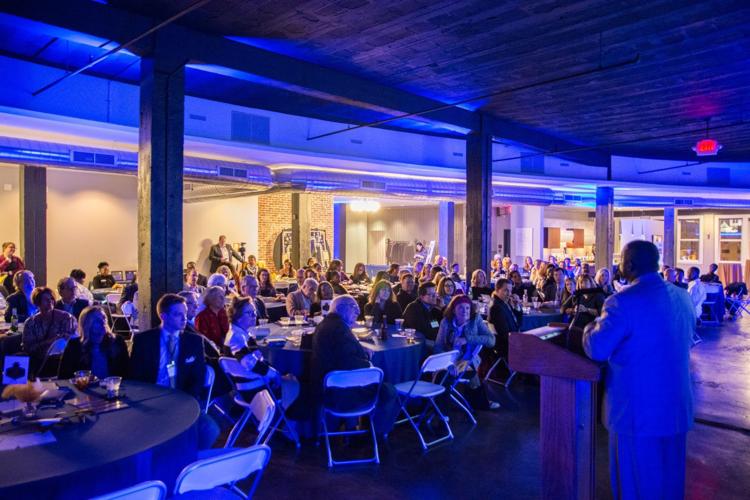 Attendees of the event raise stars for fundraising at the event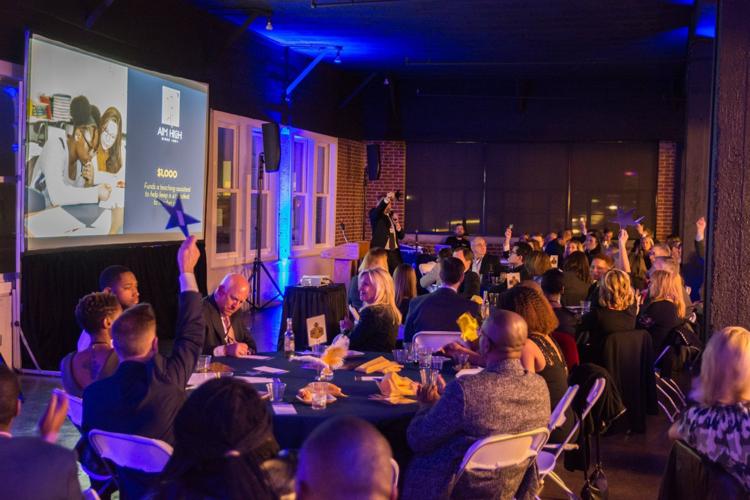 Jim Kemp conducts the fundraising section of the evening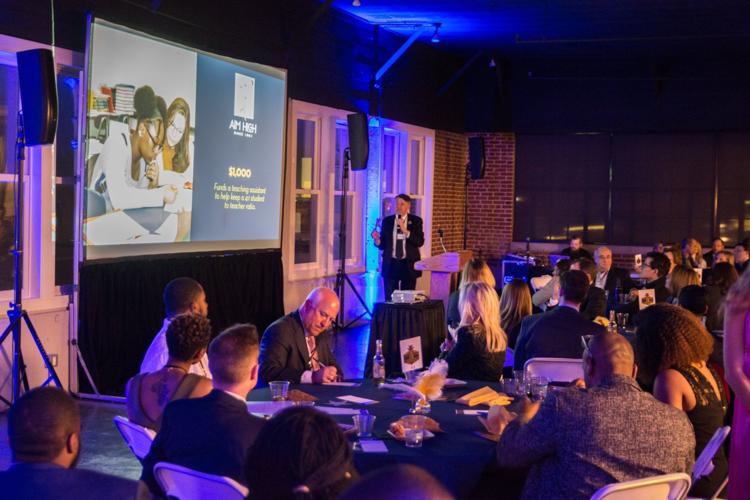 Joe Griffin, Keynote Speaker and Aim High Alumni, speaks at the Aim High St. Louis Luminosity event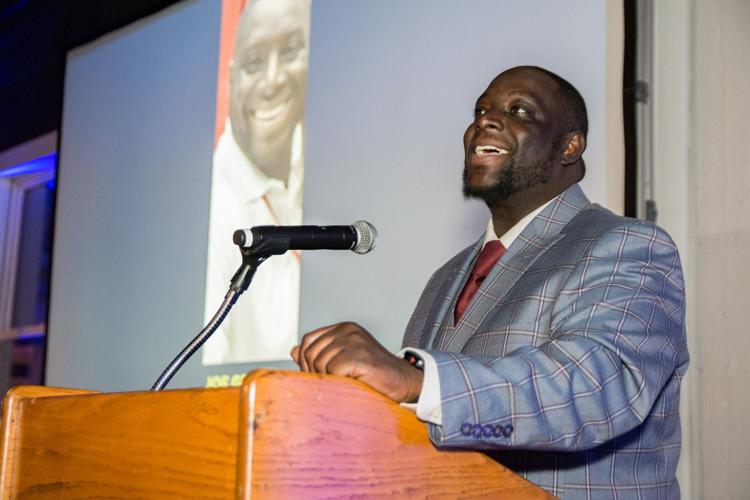 Tasmyn and Chris Front, Jeff Ryan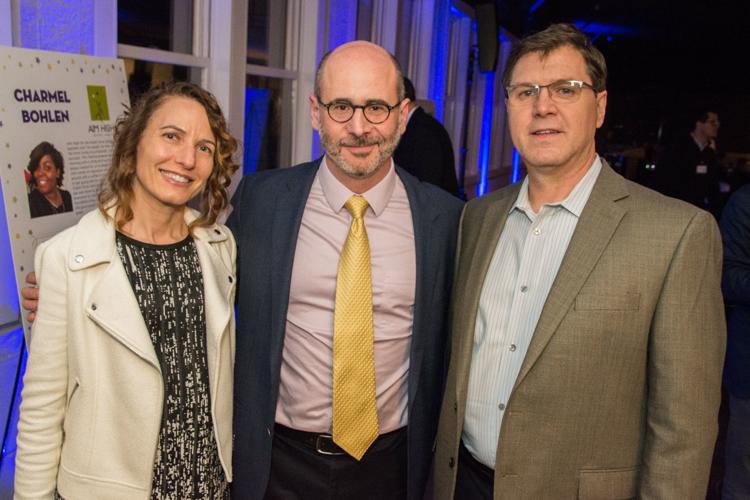 Guests watch a presentation on the Aim High St. Louis program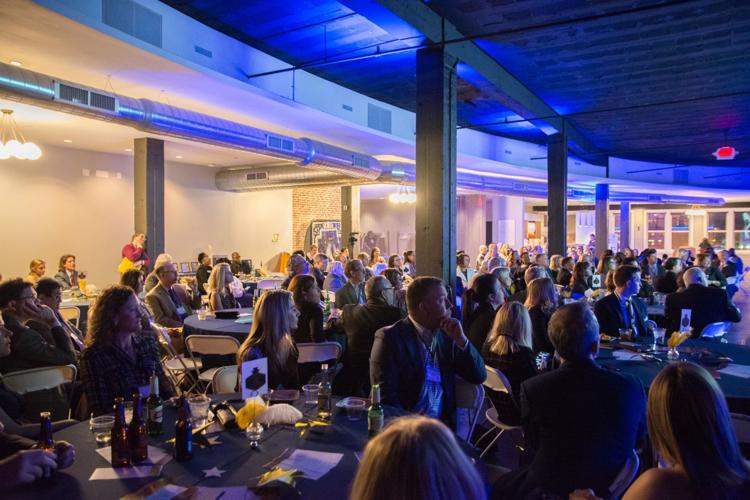 Guests mingle and chat during the cocktail hour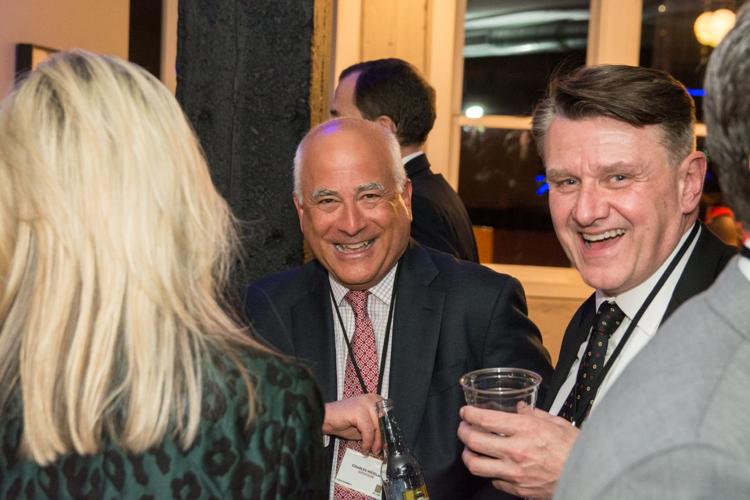 Julie Angelica, Executive Director, Aim High St. Louis speaks at the event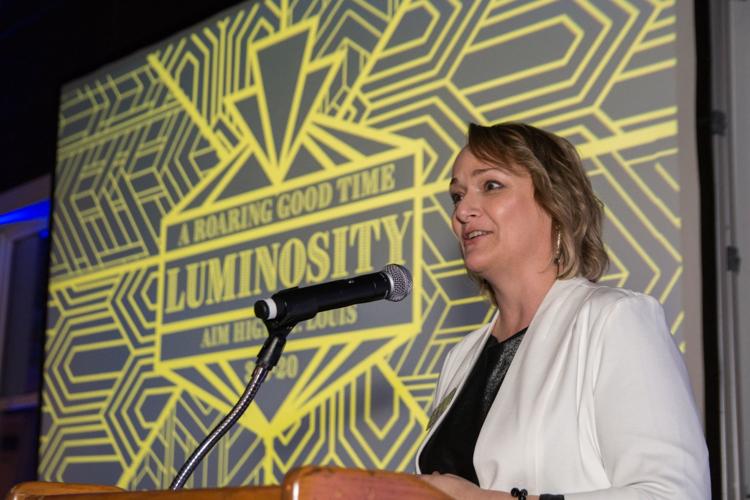 Leslie and Charles Nicolais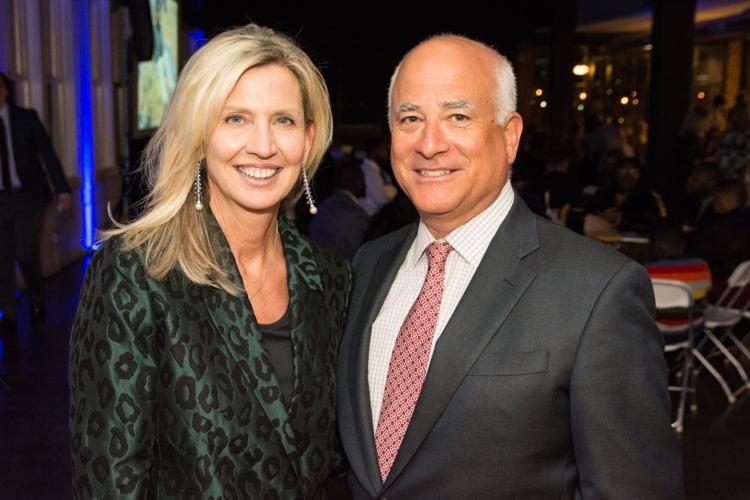 Guests watch a presentation on the Aim High St. Louis program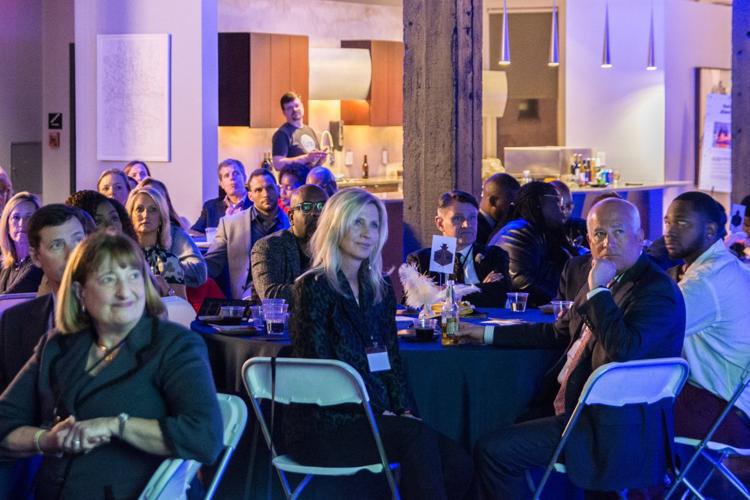 Julie Angelica presents the Keith Shahan award to Mike and Terry Mulligan
Rhonda Larkins, Stephanie Martinez Harris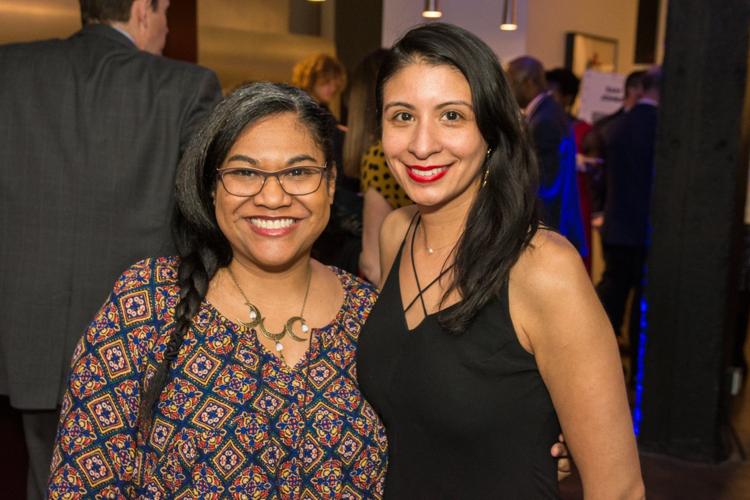 Guests watch a presentation on the Aim High St. Louis program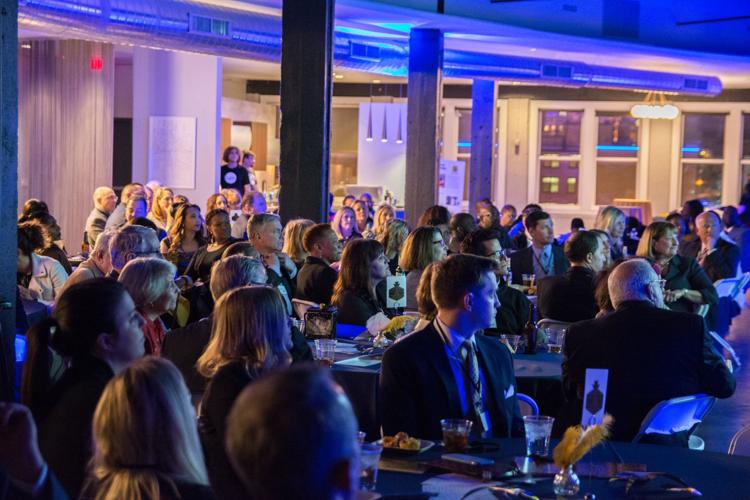 Guests watch a presentation on the Aim High St. Louis program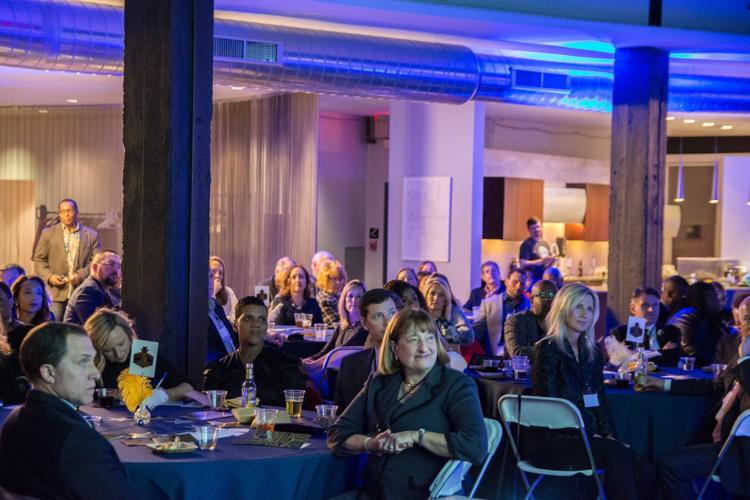 Guests mingle and chat during the cocktail hour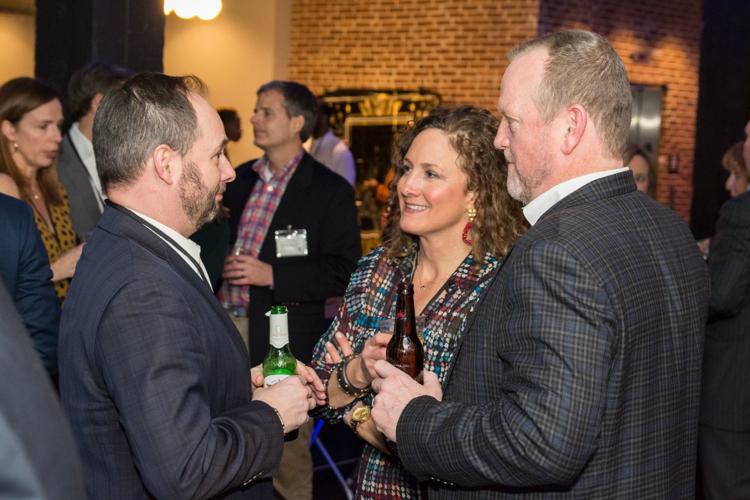 Joseph Griffin, Carter Griffin (16 mos.) Porscha Griffin, Landen Griffin (8 yo.), Christian Griffin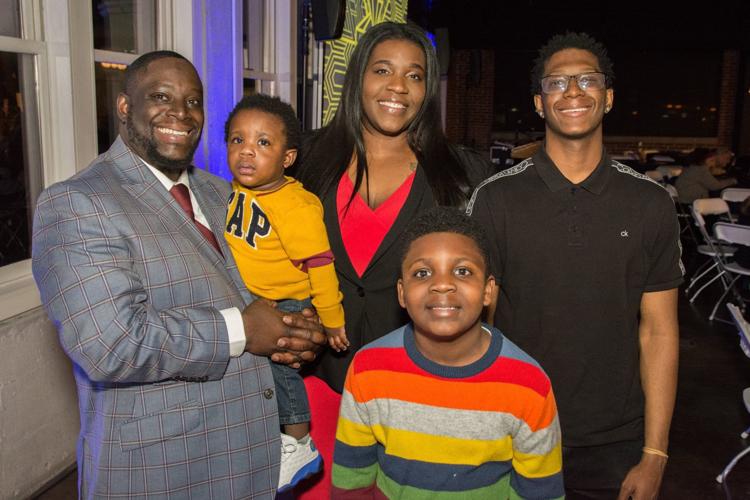 Guests mingle and chat during the cocktail hour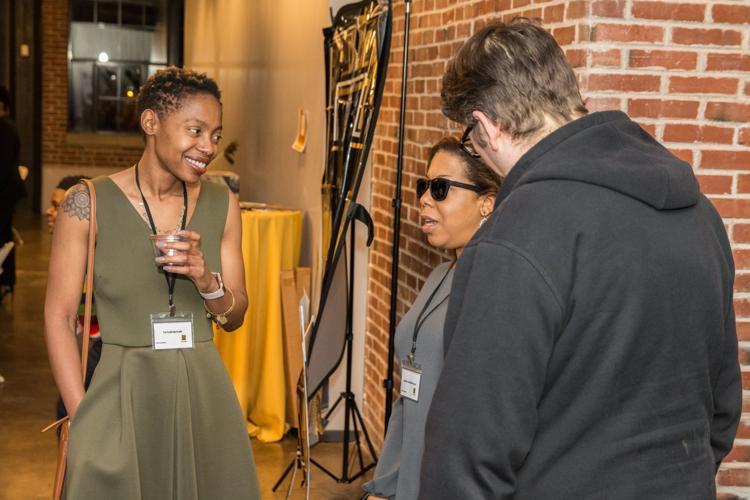 Cynthia Crim, Ted Heisel, Jenny Hoelzer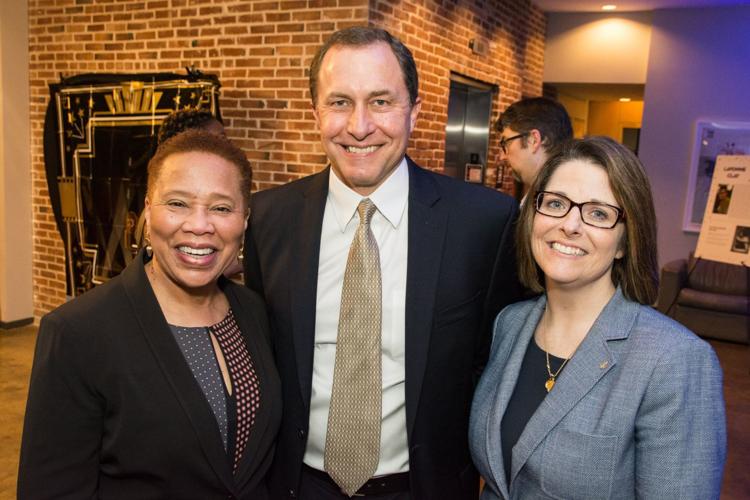 Mimi Murphy, Doss Margiotta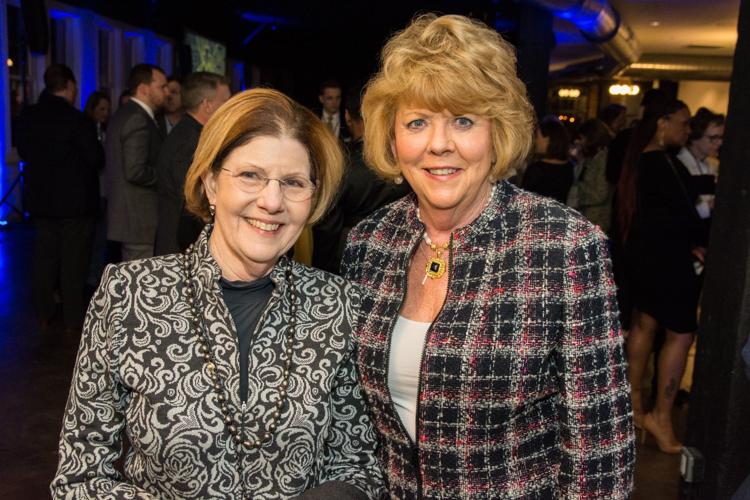 Jovita Oruwari, Yvette Cheaney, Marie Holmes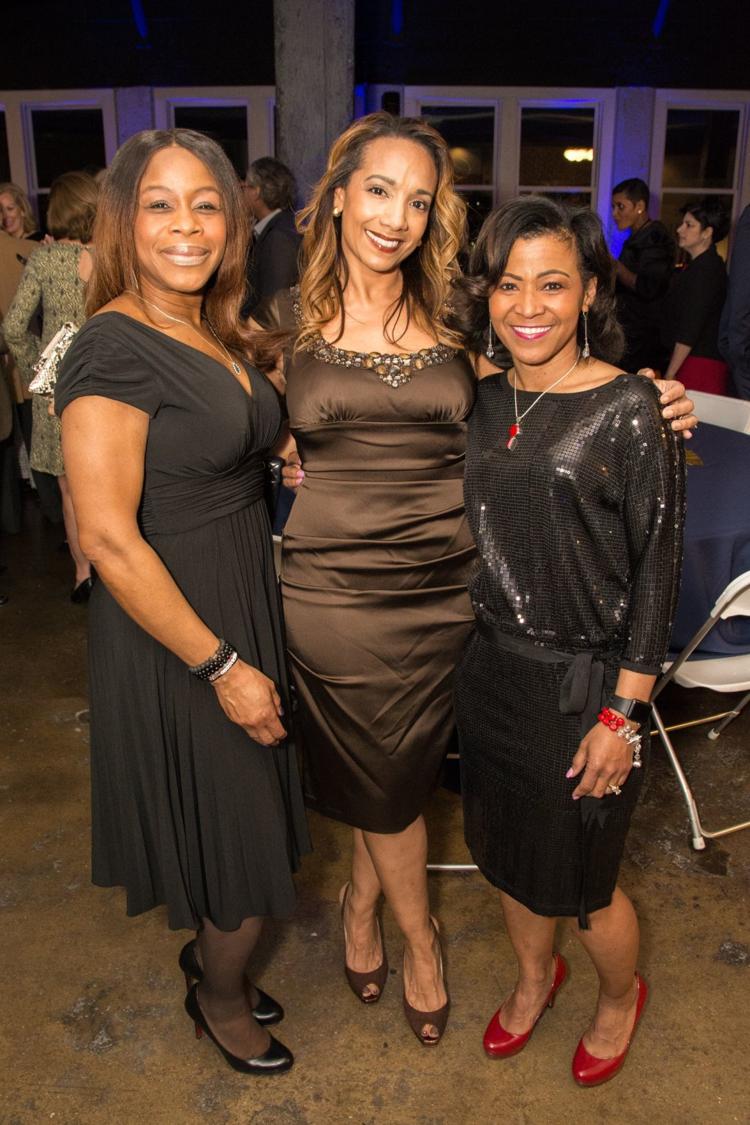 Jonathan Ryan, Natasha Dunwoody, Jeff Ryan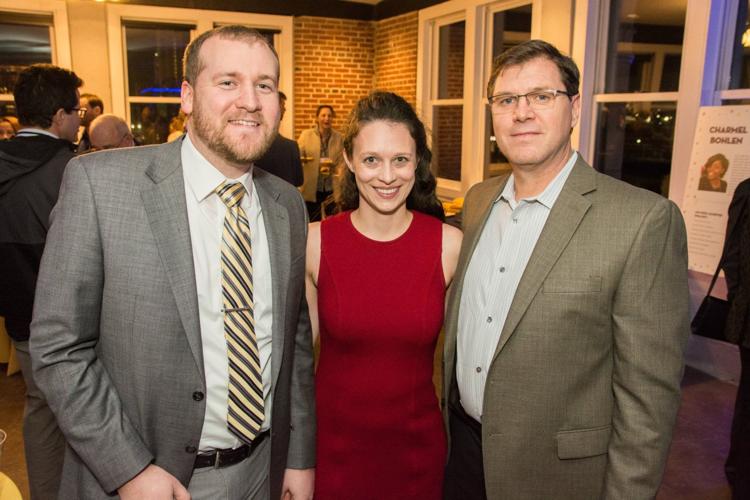 Justin Ladendorf, Jackie Graves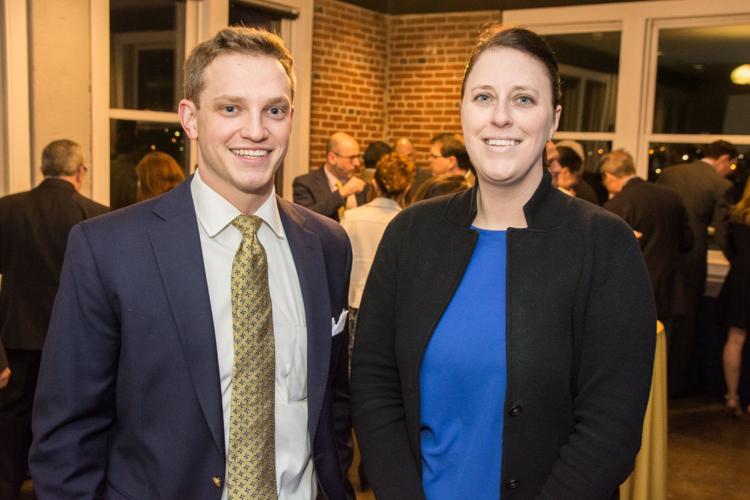 Dr. Brian Maurizi, Dr. Krista Seymour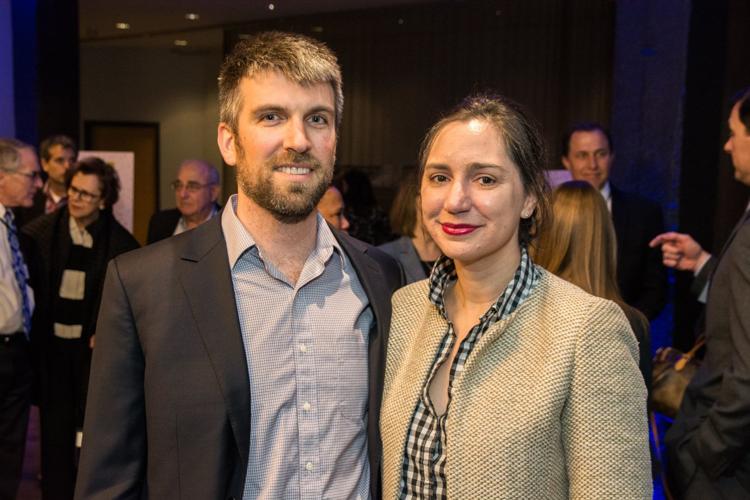 David and Nicole Plair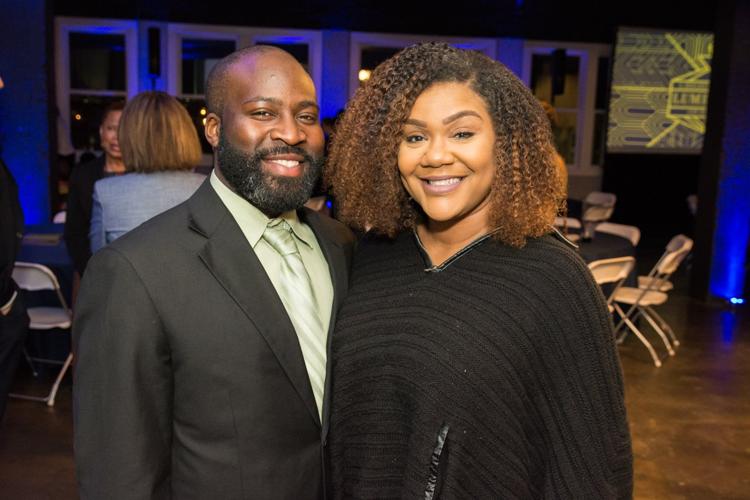 Danielle Froelich, Kyle Griege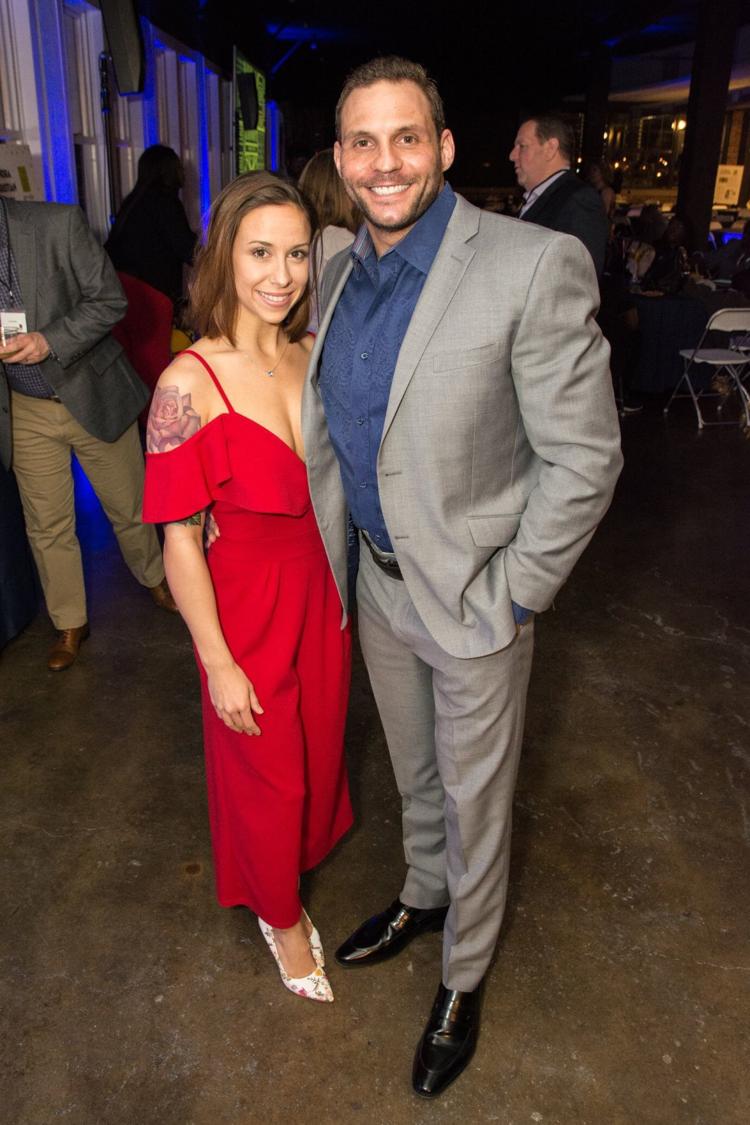 Danielle Froelich, Kyle Griege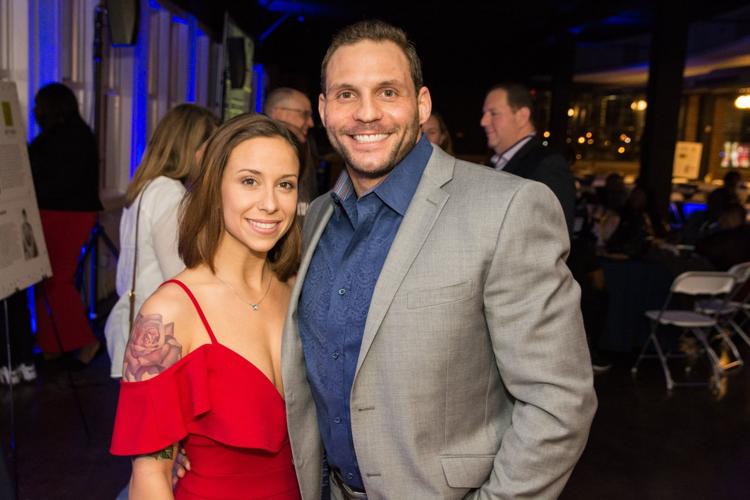 Michael Slawin, Jim Kemp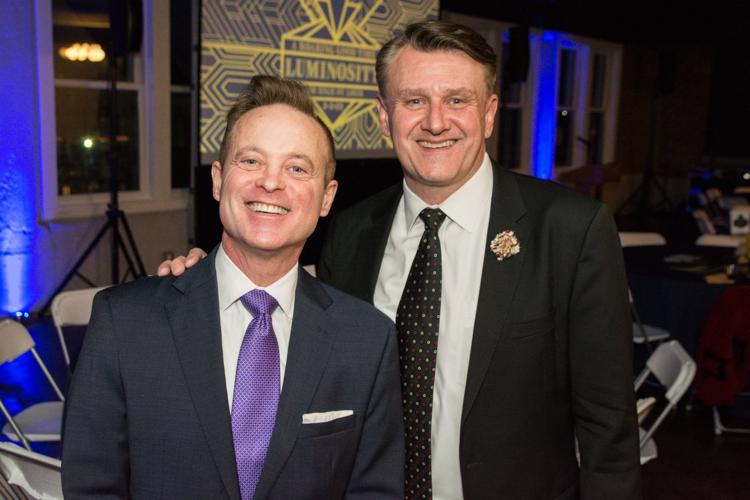 Kelly Bick, Henny and Carol Herbosa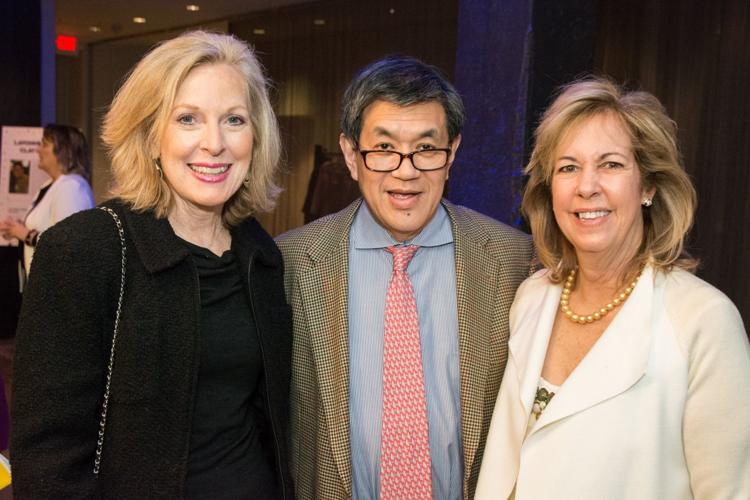 Joseph Griffin, Ken J.A. Griffin, Amos Griffin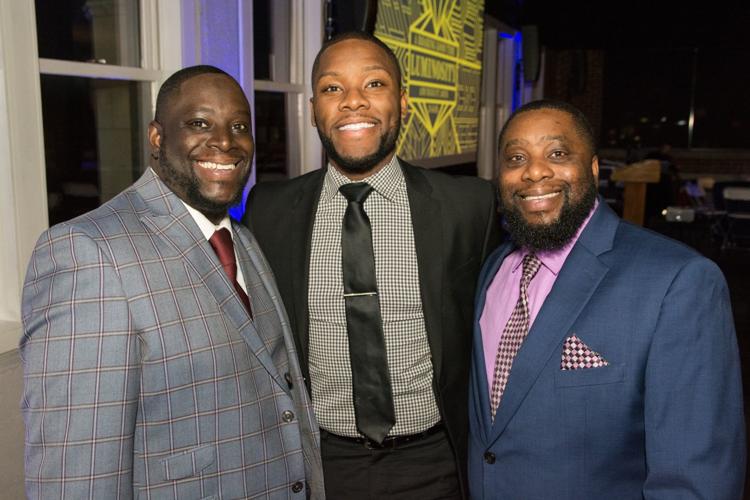 LaMont Davis, Taylor Butler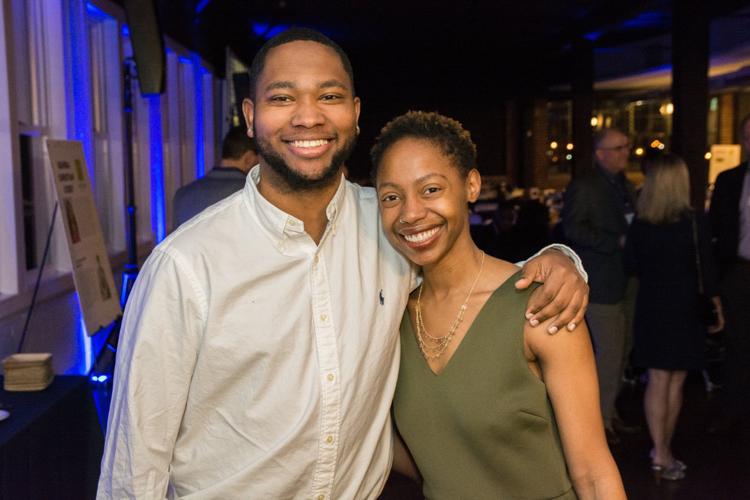 June and Roger Herman, Kelly Bick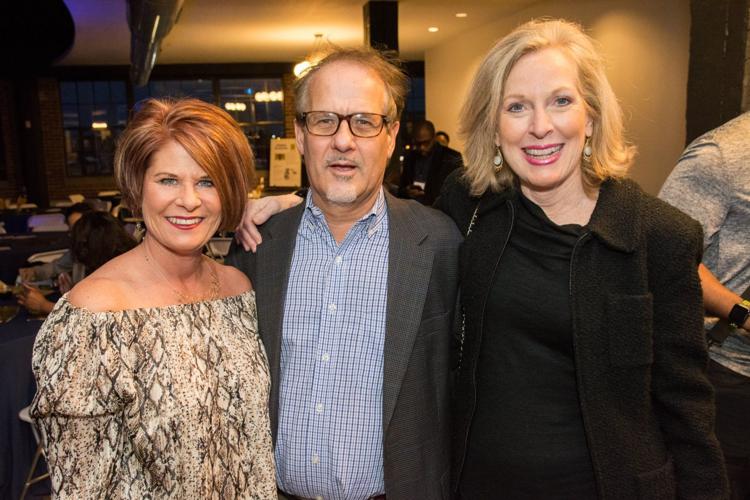 Jovita Oruwari, Yvette Cheaney, Marie Holmes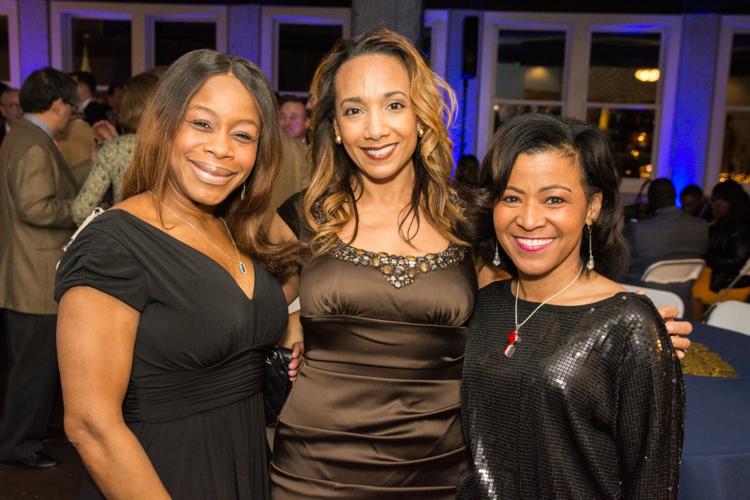 LaMont Davis, Taylor Butler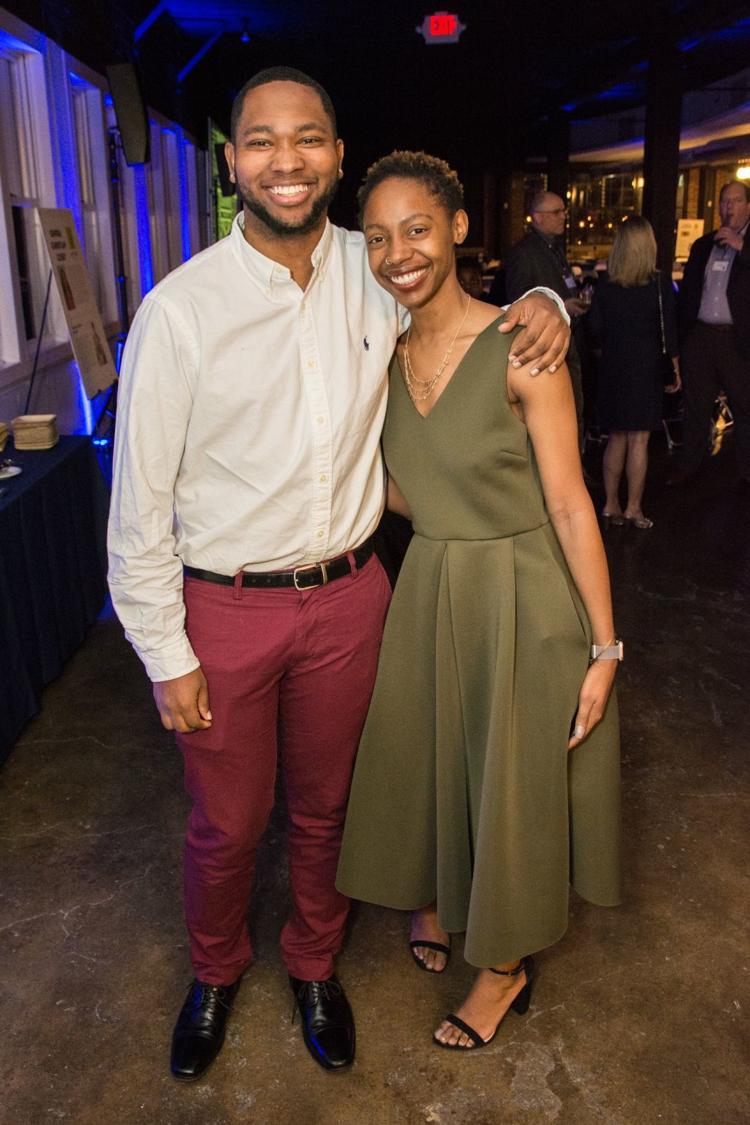 Alison Sheehan, Deborah White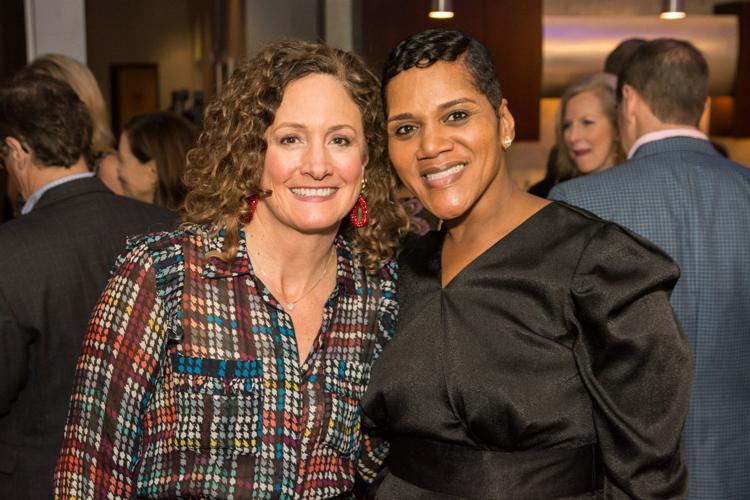 Julie Angelica, Executive Director, Aim High St. Louis
Guests have their photo taken in front of the photo wall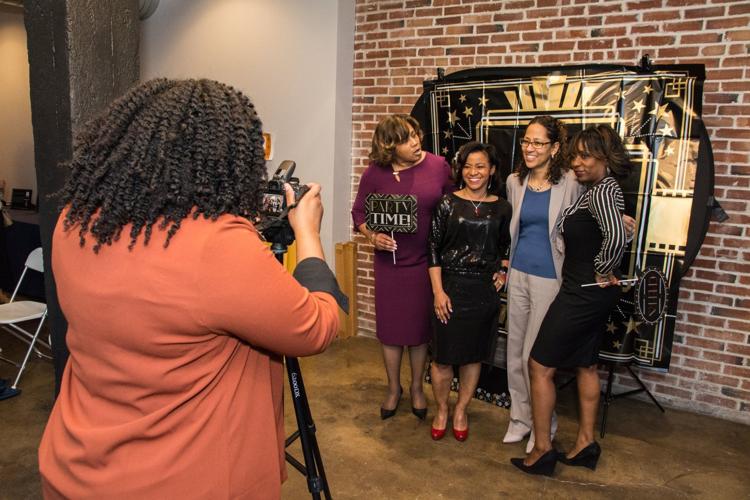 Raffle items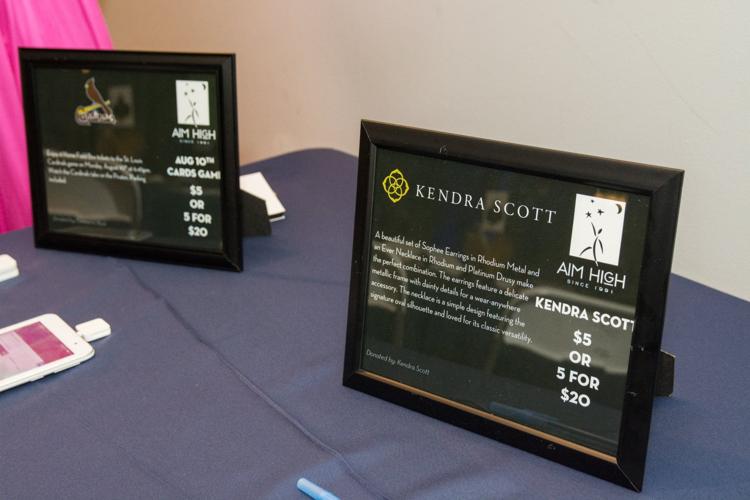 Boards with success testimonials
Main event graphic for Aim High St. Louis Luminosity 2020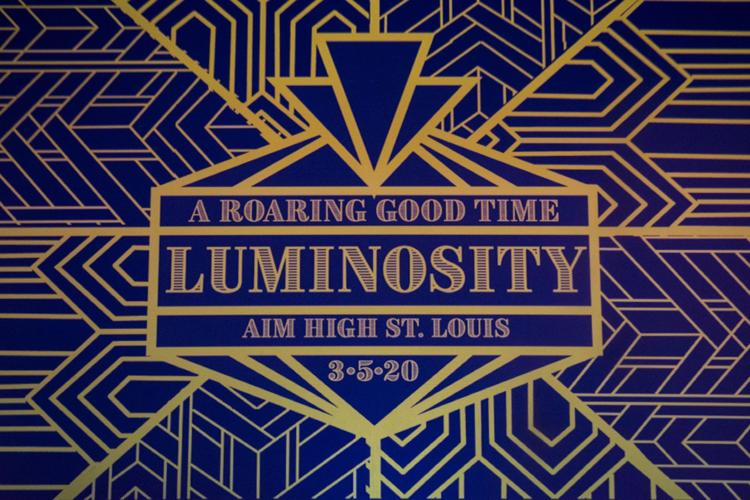 Boards with success testimonials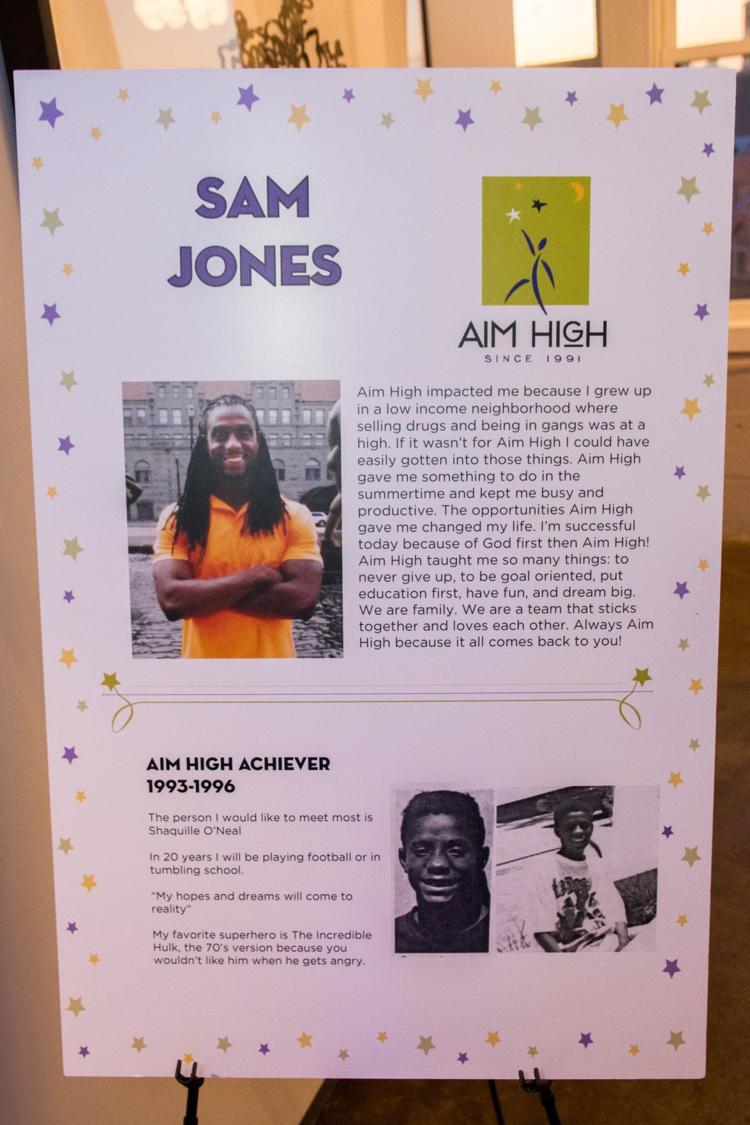 Tom and Alison Sheehan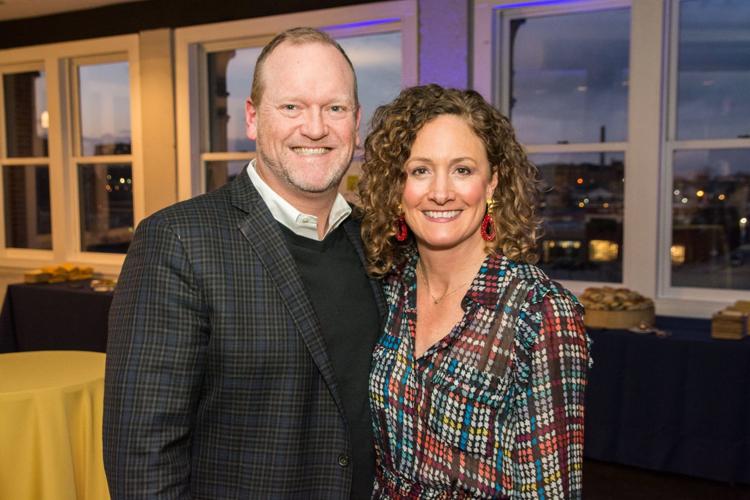 Jay and Holly Butka, Jim Kemp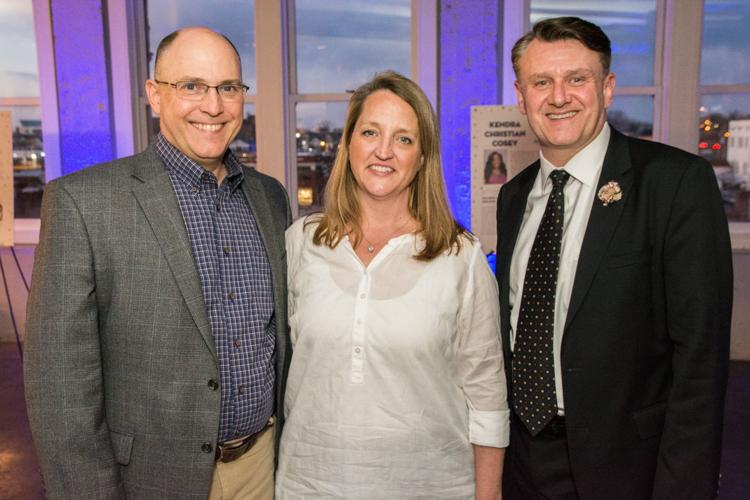 Julie Angelica, Executive Director, Aim High St. Louis
Pamphlets and table decorations at Aim High Luminosity