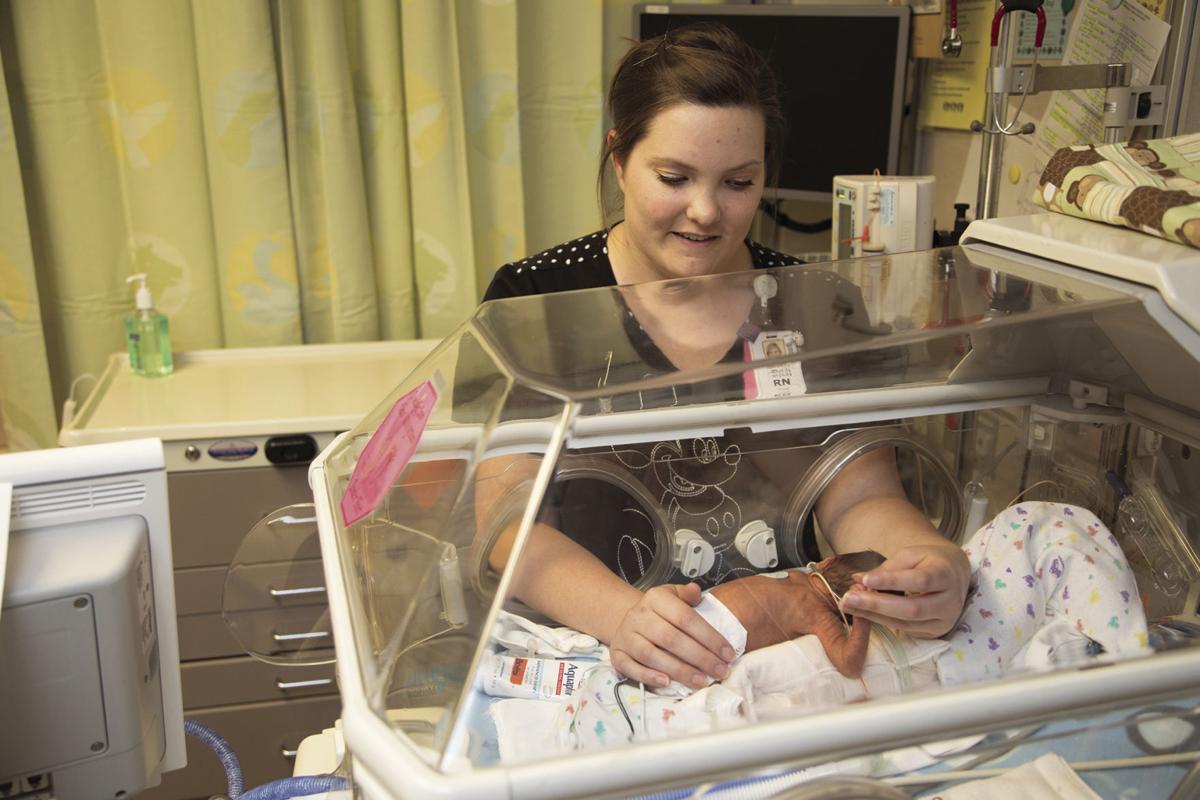 In these difficult times, SSM Health Cardinal Glennon Children's Hospital is there for struggling families, working within its resources to never turn away a child in need.
The hospital gets these resources through the support of the
SSM Health Cardinal Glennon Children's Foundation, a nonprofit that works to provide money and equipment to areas of the highest need –
and you can help the foundation through its annual Glennon Card shopping promotion.
"This is the 10th year of the promotion," explains Brigette McMillin, president of the Glennon Guild, a women's auxiliary that works with business sponsors for the foundation. "It's a donation of $60 that gets you a 20 percent discount at over 250 local retailers and services. It encourages people to shop local, all while supporting kids in need of care."
One of the major projects the foundation is helping fund right now is the milk lab for the neonatal intensive care unit. "When we're dealing with babies, they don't have a chance to build their bones and muscles as well as they could," says dietitian Rita Chrivia. "We've gotten the space for a separate area for preparing human milk and formula, and now we need to construct it."
The foundation has also assisted in getting the NICU specialty beds to help babies maintain an appropriate temperature, keep them away from outside germs and provide the right percentage of humidity. "The foundation is wonderful; [these resources] get dispersed to the area of highest need," Chrivia confirms.
With the help of the Glennon Card's presenting sponsor, Edward Jones, 100 percent of the proceeds from Glennon Cards sold goes directly to helping provide these services for the hospital. More than 4,000 people purchase a card each year, and businesses surveyed have confirmed a significant increase in traffic and sales.
For the second year since it began, the Glennon Card is being offered as a mobile card, as well as paper. "We [also] have a whole online section with brick-and-mortar stores that are offering online sales," McMillin says. "For those who don't feel comfortable going out to stores, they can use the card online."
The Glennon Card shopping week runs from Oct. 16 to 25, with cards available by Sept. 15. This fall, go online to glennoncard.org and show your support for local businesses and children in need.
SSM Health Cardinal Glennon Children's Foundation, 3800 Park Ave., St. Louis, 314-577-5605
Be the first to know
Get local news delivered to your inbox!