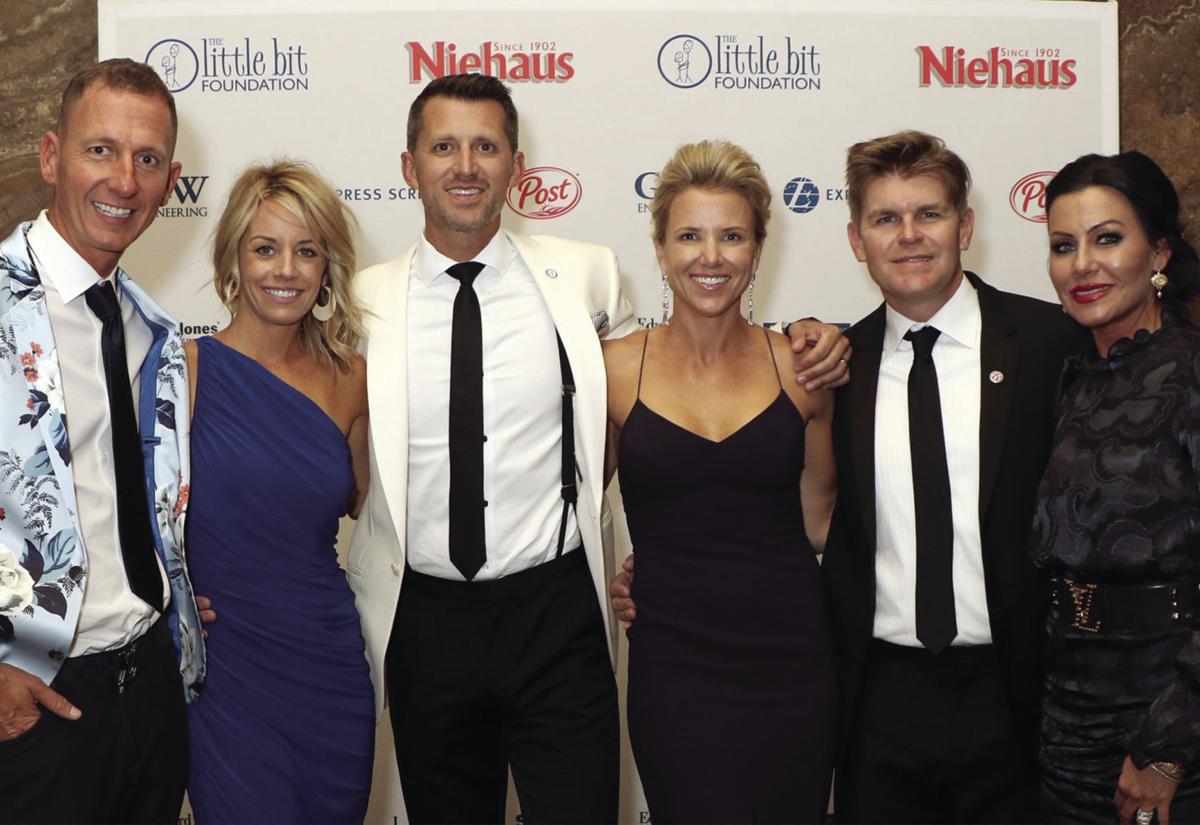 HISTORY
The Little Bit Foundation was created to break down barriers between children and their education, and has been working to identify children's needs for nearly 20 years.
"At the beginning, it was things as simple as not having shoes that fit," explains the foundation's founder, Rosemary Hanley. "Through the years, we've learned that there is so much more that is putting obstacles in the way of learning. There are undiagnosed health and wellness issues. Ninety percent or more of students are on free or reduced lunch."
The Little Bit Foundation currently works with 42 schools in the St. Louis metro area, serving 14,000 kids. Its wraparound model services children from head to toe, including outside the classroom.
"We're looking at what opportunities they're missing," Hanley says. "We want to expose them to books they may not have access to, to STEM [science, technology, engineering and math] programs their schools can't offer. We offer high school students career planning and exploration, connecting them with industries and higher education."
Although the foundation has evolved, the focus has always been on equality and equity for all students.
JOIN THE JOURNEY GALA
On Oct. 16, The Little Bit Foundation will host its 14th annual Join the Journey gala. "It's more than a fundraiser," Hanley says. "People tell us there is such a spirit there that's different from other events. How do we retain that spirit? How do we keep that alive?"
The answer was a hybrid event. The gala will be held both in person, with limited guests and all federal Centers for Disease Control and Prevention guidelines observed, at the Four Seasons Hotel St. Louis. The event will also be open virtually for supporters.
With the individual ticket, you can watch from your home and receive a meal from the Four Seasons. The foundation is also offering boxes for a fully catered party of up to 10 people. "There will be a preshow, with some music," Hanley says. "We hope it will feel like you were there."
A week of fundraising will lead up to the event, each day focusing on a different section of the foundation's wraparound method.
"We're pretty excited because for many years we had a waiting list for the Four Seasons anyway, and this time, anyone can participate," Hanley adds. "Obviously, when you're at a Little Bit event, we want you to have a good experience, but this year especially is so critical."
---
WHAT/WHEN/WHERE
Join the Journey Gala
Friday, Oct. 16
7:30 p.m. program start
Four Seasons Hotel St. Louis (in person)
The 14th annual gala will be held both in person at the Four Seasons and virtually. To learn more or to register, go online to thelittlebitfoundation.org/events/join-the-journey
Be the first to know
Get local news delivered to your inbox!