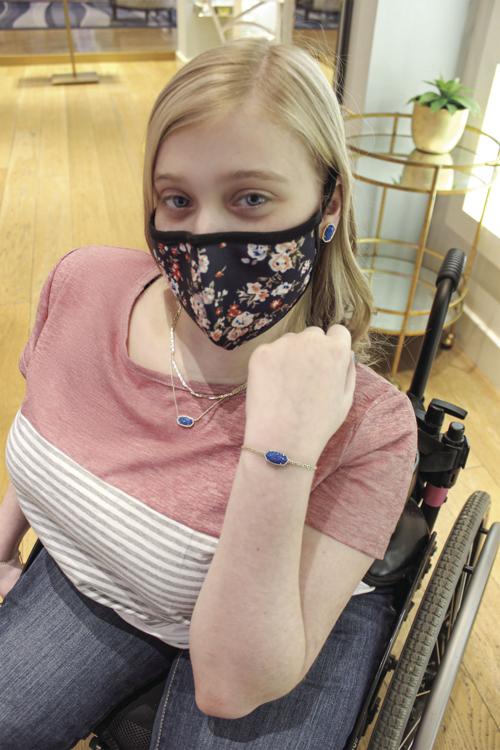 During times of upheaval and uncertainty, SSM Health Cardinal Glennon Children's Foundation has continued to support the children's hospital in its mission to provide quality health care, and the metro area stepped up to help make that mission possible by supporting the 2020 Glennon Card.
The Glennon Card worked alongside more than 250 businesses this year for a 10-day shopping period in October. With the purchase of a $60 Glennon Card, buyers received a 20 percent discount at participating shops, salons and eateries. The program is organized by the foundation and the Glennon Guild, a 300-plus-member women's organization.
This year marks the 10th year of the Glennon Card, and the program evolved to fit the 2020 landscape by extending registration for businesses open longer and advertising on-floor stickers alongside 6-foot distance recommendations. Last year, the program introduced a digital Glennon Card that proved to be an essential safety feature.
The funds raised from the 2020 Glennon Card program go toward clinical improvements to SSM Health Cardinal Glennon Children's Hospital, including the new Milk Lab for its Neonatal Intensive Care Unit. This dedicated lab space will be used for the custom formulas necessary for the health of more than 700 premature babies cared for by SSM Health Cardinal Glennon each year.
Another initiative through the Glennon Card program was the second year of the "Glennon Set." Kendra Scott Jewelry has partnered with SSM Health Cardinal Glennon and invited a patient to design a set of jewelry as part of the Glennon Card shopping period.
This year's Kendra Scott Glennon Set was designed by patient Anna. Having spent her life in a wheelchair because of spina bifida, Anna received from SSM Health Cardinal Glennon a second home, where she has gotten to celebrate her recoveries and growth. Anna was excited for the opportunity to design jewelry for the Glennon Card program and give back to the place that gave her so much.
Since its creation, the Glennon Card has raised more than $1.73 million for SSM Health Cardinal Glennon Children's Hospital. Even through unprecedented times, the foundation is grateful for the support of the community in helping keep its mission alive.
SSM Health Cardinal Glennon Children's Foundation, 3800 Park Ave., St. Louis, 314-577-5605, glennon.org
Be the first to know
Get local news delivered to your inbox!