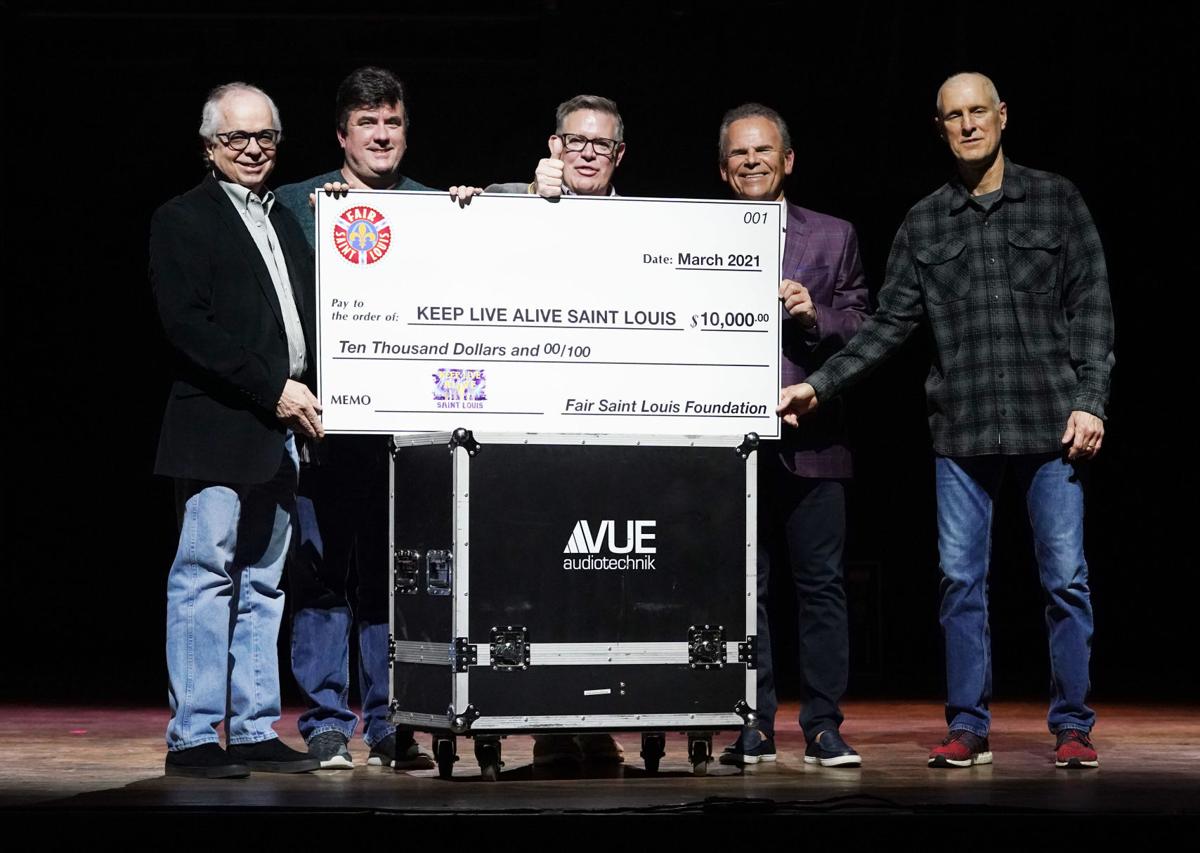 Among the numerous virtual fundraising events hosted over the last year, Keep Live Alive Saint Louis put on a 90-minute show featuring national and local musicians and comedians, inspiring audiences to support those working in the live entertainment industry.
The entertainment special was broadcast on March 12 with a mission "to raise awareness of the financial needs of professionals in the live entertainment industry due to the COVID-19 pandemic," according to a press release. The program's website states that net proceeds from fundraising and sponsorships benefit professionals who worked onstage and offstage – including backstage crews, lighting and sound technicians, bartenders and others – and who have lost work in the metro area during the pandemic.
The nonprofit Fair Saint Louis Foundation notably matched the first $10,000 in donations to Keep Live Alive Saint Louis.
"We are honored to have the support of the Fair Saint Louis Foundation," says Ron Stevens, co-executive producer and director of the entertainment special, in the release. "Due to their generosity, we will be able to award even more grants to so many deserving applicants who have been sidelined from the COVID-19 pandemic."
Grant applications are being accepted via keeplivealivestl.org/grant_application through May 1 and will be administered by the nonprofit St. Louis Classic Rock Preservation Society. Anyone may re-watch the entertainment special or make a donation through Keep Live Alive Saint Louis' website, as well.
"The live music industry is the source of unforgettable memories and milestones, thanks to the hard work of so many onstage and behind the scenes," says Richard Nix Jr., chairman of the Fair St. Louis Foundation, in the release. "This industry continues to face challenges due to the pandemic, so please join us supporting those who produce concerts and live events for St. Louis, and let them know how much they mean to us."