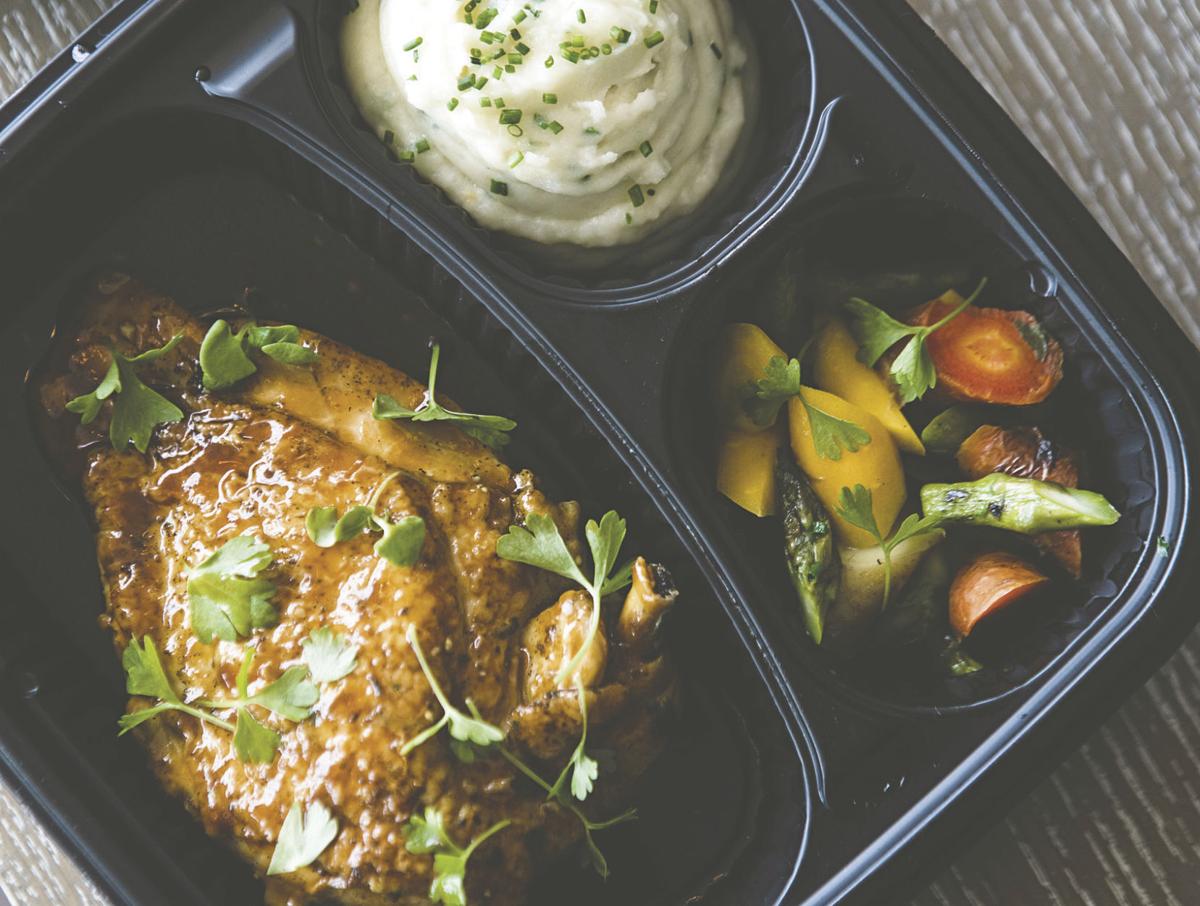 As part of a luxury chain predominantly co-owned by a Saudi Arabian prince and the second-wealthiest person on the planet (a chap named Gates), Four Seasons Hotel St. Louis perforce takes quite seriously its motto, "An Urban Oasis Along the Mississippi," as illustrated by a service offering the establishment launched in September in response to COVID-19 complications.
That offering bears the name Gala To-Go and seeks to bridge the gap between social gatherings and social distancing, especially in the imperative circumstances facing fundraisers to benefit nonprofits and similar organizations – all in Four Seasons' high style, of course.
"In mid-March, when it became clear that galas wouldn't be able to proceed as planned, we knew that it would have a devastating impact both on our nonprofit partners as well as our staff," relates Kristen Swidrak, the hotel's director of catering and conference services. "We immediately began to think, 'What can we do to help?' How could we duplicate or deliver a Four Seasons gala experience without having the guests actually here on-site?
"And the Gala To-Go concept was born. It was a collaboration between our director of catering, our chef, our general manager and our director of marketing."
Swidrak continues by briefly explaining what staging a Gala To-Go involves for a Four Seasons client. "We work closely with the [given organization's] gala committee to determine their budget, their theme and what they want to have included in the Gala To-Go," she says. "We know that no two events are exactly alike, so we want to make sure we're creating the Gala To-Go that will give the organization the most impact based on their needs.
"From there, we work with our chef to customize a menu and wine pairings that fit. We coordinate the number of boxes that will be needed, and we determine the logistics of how it will work 'day-of' with prep, packaging and delivery to the guests. And then we make it happen!"
According to a hotel press release on Gala To-Go, each curated offering typically comprises a three-course meal in heat-safe containers and (as noted) wine pairings, sometimes with extras like event programs and bidding instructions for virtual auctions, all within a luxe black Four Seasons box. The service offers both delivery and curbside pickup, as well as potential assistance with audiovisual needs.
Swidrak characterizes the initial reaction to the service as favorable – especially given the involvement as consulting chef of Gerard Craft, arguably the metro area's leading culinary artist of the past decade and a half.
"Anyone can package a to-go meal," she says. "But our goal – and chef Craft's goal – is always to elevate to the highest level and to make sure we're delivering a product and experience that no one else in the city can deliver.
"The feedback from the events that have used this service so far is that it added a level of appeal to their ticket sales that would not have been there without the Four Seasons Gala To-Go element."
Finally, with the COVID-19 pandemic scarcely abating to any great degree and the holiday season fast approaching, Swidrak enthusiastically addresses the hotel's institutional hope that the metro area will embrace Gala To-Go.
"There are so many other types of events and individuals that could use this service!" she says. "For companies who had to cancel their big holiday party plans this year, what a gift to your employees to send them an incredible Four Seasons experience that they can enjoy in their own home. For weddings who are doing an intimate micro-wedding and livestreaming the ceremony to their loved ones – how amazing to have everyone enjoy the same meal and have your reception virtually, as well?
"The possibilities are endless, and of course, we're interested in working with anyone who feels that this service will fulfill a need in this 'new normal.'"
Four Seasons Hotel St. Louis, 999 N. Second St., St. Louis, 314-881-5800, fourseasons.com/stlouis
Be the first to know
Get local news delivered to your inbox!