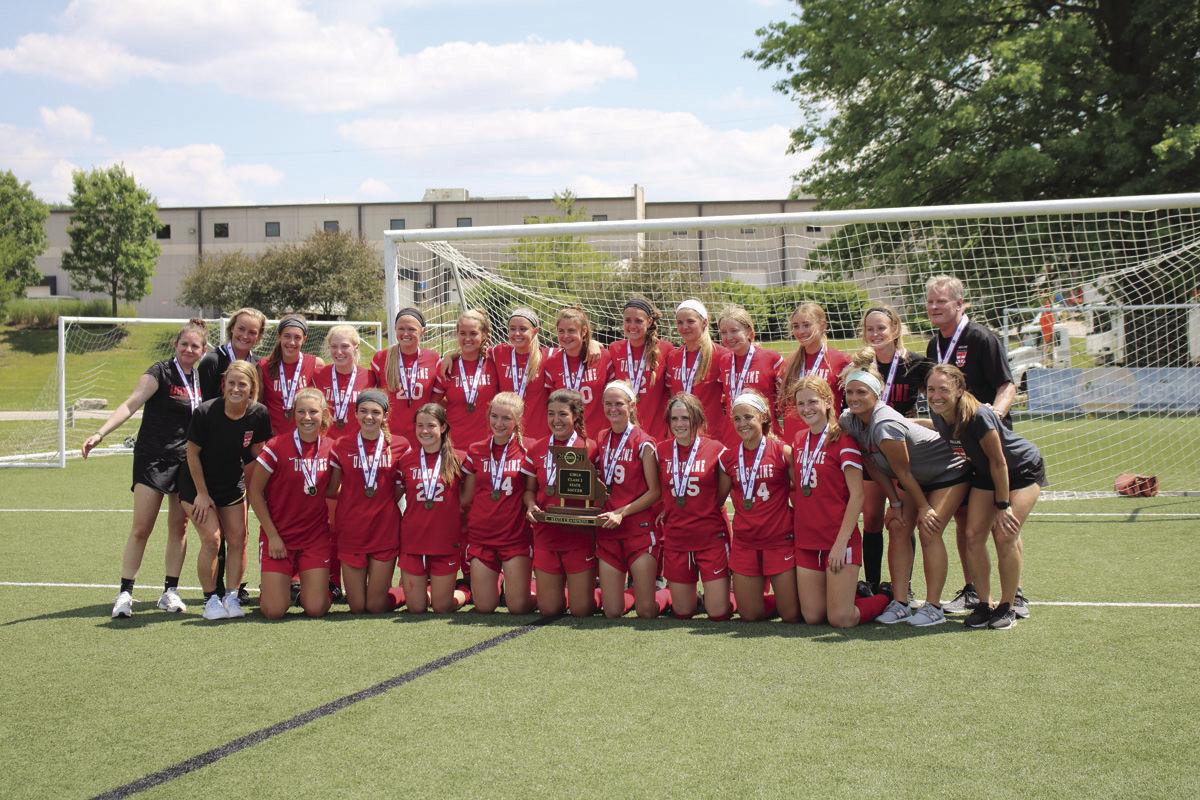 Since 1848, Ursuline Academy has been empowering young women to push toward their full potential in a wide range of ways – academics, art and athletics. And after its soccer team won the 2021 state championships, it's safe to say the school's empowerment is preeminent.
"It was exciting because their whole season was so rooted in Ursuline history and legacy," says alumnae relations coordinator Katie Kempf. "We were so happy to have [alumnae] Theresa and Liz Kaiser at the front of the helm as coaches because they really understand what it means to be an Ursuline woman. How they were able to translate that to the soccer field and to our students today was really inspiring."
What Ursuline athletic director Jen Brooks also found inspiring was the team's ability to allow the pandemic to push their performance.
"We didn't have a soccer season last year," says Brooks. "So I think the kids were like, 'We're going to value this experience because it may not be here. Let's make it special.' I think that they found some confidence deep inside that they said, 'Hey, we want this, and we're capable of doing it.' I think that belief in themselves and their teammates was a huge part of their success."
However, taking the state champion title wasn't the only success Ursuline's soccer team saw this year.
"We had a pretty awesome year," says Brooks. "We won a state championship. We had a soccer player who was voted soccer player of the year for the state. Our coach was voted coach of the year. And I was voted athletic director of the year. I think people are finally taking notice that Ursuline Academy's got something special here."
And Brooks hopes that this win will only inspire the other sports teams to do the same.
"Hopefully we've created this yearning – not only with our soccer team, but with all of our other teams," says Brooks. "They saw how amazing that experience was for these young ladies that they also want to recreate that for their teams or that the soccer team wants to recreate that again and again. It's not going to happen every year, but they know they're capable of doing it. And I think that's a huge barrier that we got over."
Ursuline Academy, 341 S. Sappington Road, 314-984-2800, ursulinestl.org