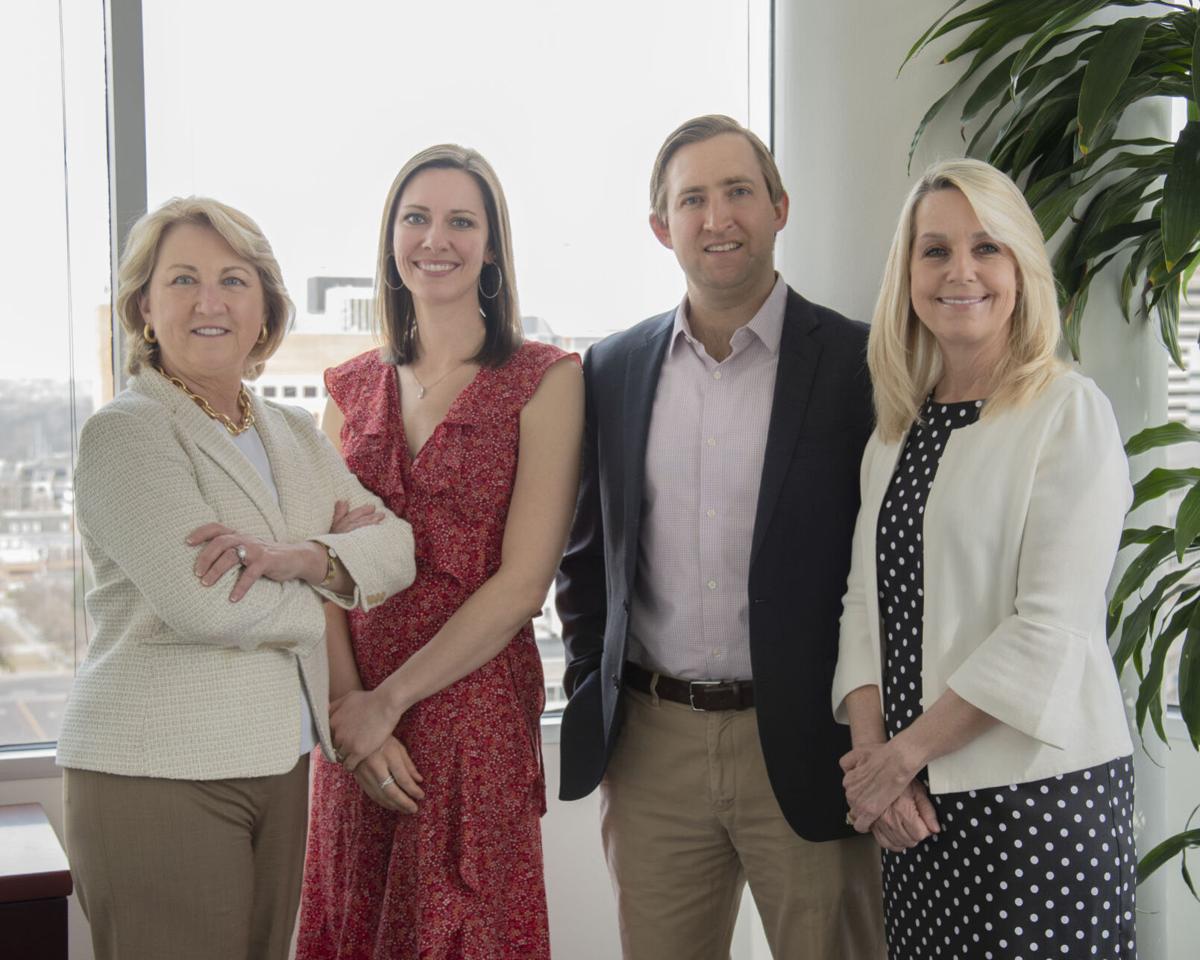 For more than 30 years, Plaza Advisory Group has been serving families throughout Missouri and beyond. As an independent financial advisory company, Plaza is able to work flexibly with the unique needs and concerns of each client.
That independence is what drew partner and managing director Judy Rubin to the group 10 years ago, coming over from a long career at a larger, Wall Street-type firm. "Everyone has a unique set of circumstances," she explains.
Two years into working with Plaza Advisory Group, Rubin brought her son into the business, joking that everyone wants an advisor who trained with his mother looking over his shoulder. Her partners have brought family on as well, creating a multigenerational workspace. "Part of our growth has been bringing in select numbers of younger but highly educated people to allow Plaza to continue to serve future generations," Rubin says.
A wealth manager, Rubin has a designation as a Certified Divorce Financial Analyst™ and personally works with divorced women in helping them achieve or improve their financial independence. "We build a relationship that lasts decades, and we get to see someone who was very vulnerable take ownership of their financial position and regain their balance," she says. "It's directly rewarding; we're working with numbers, but we're really helping a family."
In 2020, Rubin found that her clients' financial wellbeing strengthened by staying the course with their financial plans despite the pandemic-induced market swings. Most clients found that they couldn't spend as much as usual since travel and most entertainment was limited. "Our clients worried less about money and more about personal, family and global health concerns," she says. "It made me really admire the human spirit."
Plaza Advisory Group manages more than $1 billion collectively and is able to retain independence while affiliating with Steward Partners and Raymond James to provide even greater services. "We work with all kinds of people," Rubin confirms. "Plaza tries to deliver clients what they need rather than try to fit them into what we've got."
Plaza Advisory Group, 101 S. Hanley Road, Suite 1350, Clayton, 314-726-0600, plazaadvisors.com