Moving anywhere can be stressful. Moving into a senior living community can be even more so, with age bringing physical limitations to what you can do on your own. Thankfully, with The Gatesworth, care for your health and well-being begins before you even move in.
"Downsizing and moving can be difficult for seniors, especially if they are coming from a large home or have lived in the same place for many years," explains Heather Cox, move-in coordinator at The Gatesworth. "We treat the move like an adventure and try to make it positive."
With a degree in interior design, Cox takes the time to understand residents' belongings and the history behind each, and adjusts their new space to reflect what she feels is familiar to them. "It usually takes three to four days, including packing, moving, unpacking and furniture setup," Cox says. "We take plenty of time to make it as easy as possible."
"Heather is outstanding," says resident Jerry Calcaterra. "I had already established what we would be able to take, but she was helpful in every way possible."
Calcaterra, who had moved along with fellow resident Ken Alexander in 2017, also praises The Gatesworth for its ability to fully customize each apartment to be unique to a given resident.
"They spent three months remodeling our apartment," he says. "We added shutters and drapery to the living room, new flooring and custom vanities in both bathrooms, a custom shower in the master bathroom. We also had a sliding glass patio door put in as well as ceiling fans in both bathrooms and additional lighting."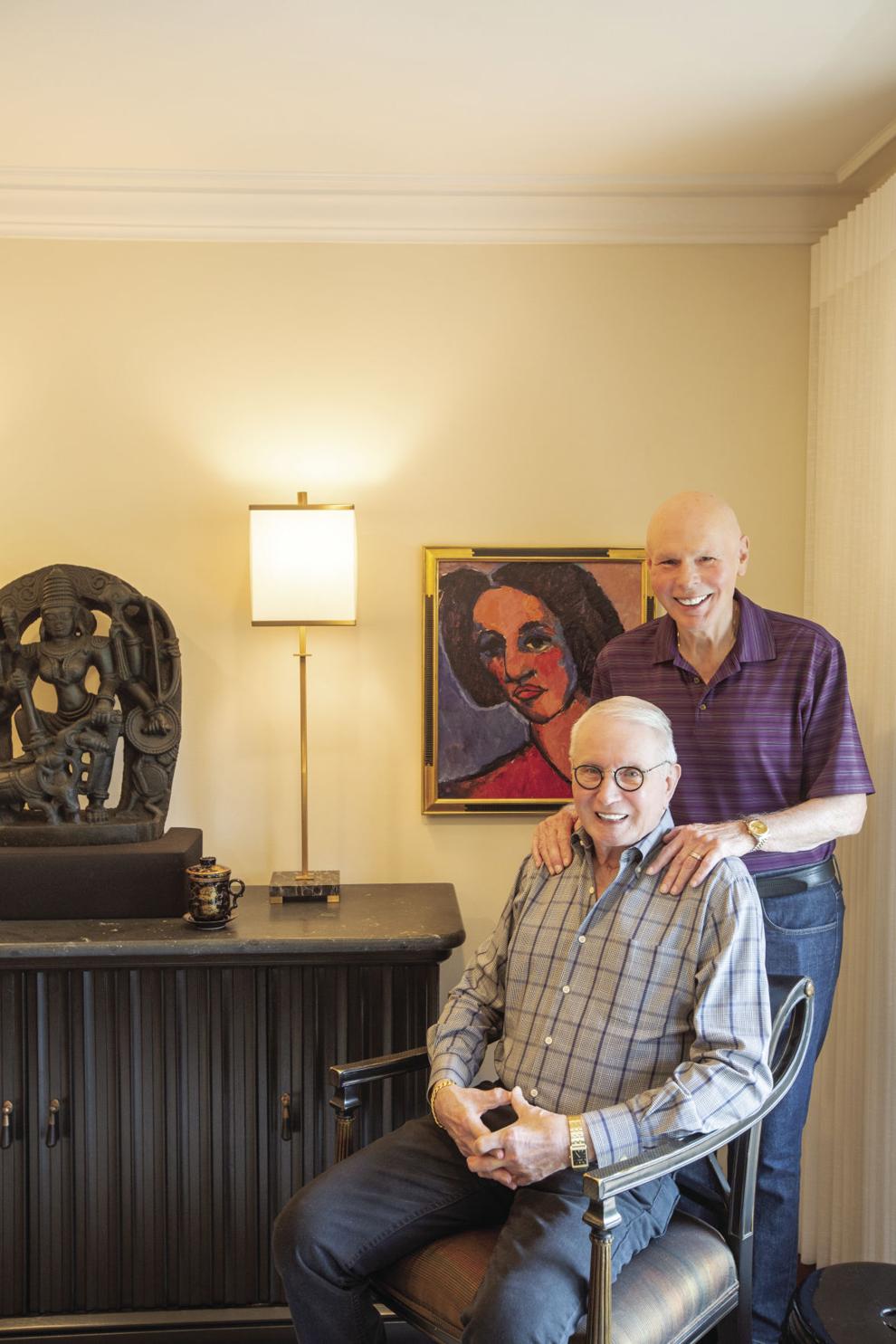 When Calcaterra and Alexander moved to a third floor unit last October, they were given the same treatment regarding customization. "Chris Leonard, who is in charge of the GateCo Development, did a superb job with his team," Alexander says. "To this day, they always ask if there's anything more we need."
"When I walked in the door, everything was in place," says resident Mary Mennig of her own unit. "I didn't have to go through the hassle of moving. Plus, the community is in a great location. I easily can access all of the venues I love in the city."
Calcaterra and Alexander concur, having moved to The Gatesworth when their retired lives had seemed to stagnate. "We were kind of in a rut in terms of retirement – we felt we needed the challenge and the socialization that  The Gatesworth offered," Alexander says.
"They offer classes and activities to enrich residents and keep their body and mind active," Calcaterra continues. "Everything from exercise class to art class to discussion groups to games of Scrabble."
With so many opportunities available, The Gatesworth ensures that each resident is spending every day the way he or she wants. Classes and events create space for socialization, and the beautiful grounds and customized apartments make residents feel at home when they want to unwind.
"They have absolutely everything a person could need – it's just fantastic," Mennig says. "I can't imagine anyone being bored here."
The Gatesworth understands that life continues after you've moved into a senior living community, and the staff focuses on making that life as fulfilling – for each resident – as possible.