St. Louis is one of the nation's best sports towns, but that's not just because of its championships. So many of our favorite players, both natives and transplants, are beloved because of how they give back to our community. Here's a glimpse into the ways area athletes have been paving the way in community support.
Isaac Bruce
Not only was Bruce voted into the Hall of Fame for his incredible athletic achievements, but also he's a philanthropist who's never forgotten this town. The Isaac Bruce Foundation started its scholarship fund 12 years ago. In addition to offering kids scholarships, Bruce's foundation pays for airfare to get them to college. More than 350 kids have been flown to schools across the country with the foundation's Flight 300 program.
Kurt Warner
Warner's First Things First Foundation has now been around for 19 years. It buys homes for families, gives coats to those in need and sends dozens of children each year to Disney World. The man talks the talk and walks the walk.
Kyle McClellan
The former Cardinal's nonprofit, Brace for Impact 46, supports community development in north St. Louis and Haiti. For the last six years, McClellan and his wife, Bridget, have flown to Haiti to provide support for their childrens home, which hosts 40 kids; their school, which educates 300 students; and their hospital, which provides health care for 1,000 people monthly. Brace for Impact 46 also provides clean water for more than 35,000 people daily.
Brad Beal
Perhaps the greatest shooter in our town's history is also known for his benevolence. Some of the area's best high school basketball players play now in the Bradley Beal Elite program. Not only does he provide financial resources for these kids, but also he completed the NCAA's certification process to coach them. Beal also won the NBA Community Service Award for helping schools in Washington, D.C.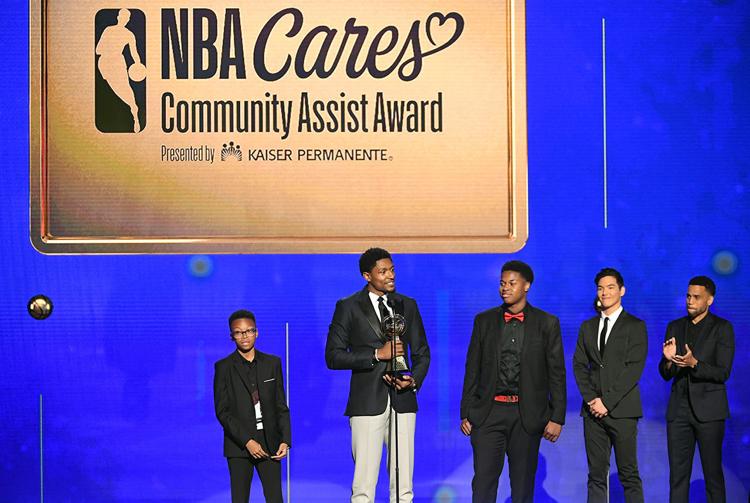 Bob Plager
The only person who's been a St. Louis Blues employee from Day 1 till now may not have a lucrative foundation, but perhaps no one has visited more schools, youth hockey practices or charity fundraisers. Whenever and wherever the Blues need him to represent the franchise – to shake hands and smile and to make people feel better about themselves – the organization can count on Plager.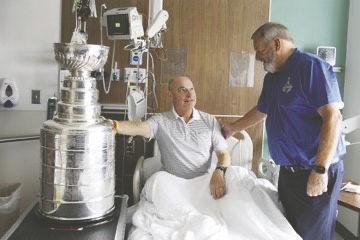 Adam Wainwright
Wainwright's Big League Impact foundation has had quite an impact worldwide. His passion is providing water in areas that can't get it, but he's also built baseball fields in the Dominican Republic and provided tremendous support for Operation Food Search here. His Fantasy Football Leagues have been a big fundraiser for these worthy causes.
Drew Hanlen
The pride of Webster Groves has become a trainer to the stars. From Brad Beal to Jayson Tatum, he's helped some of the best athletes around with their game. Hanlen's also done incredible work with an orphanage in Haiti called Melissa's Hope, a cause that former NBA All-Star David Lee has made big contributions to, as well.
Ozzie Smith
A local legend, Smith was the spokesperson for a decade of Dining Out for Life, which benefited efforts here to fight AIDS. He helped with the 100th PGA Championship by creating PGA Reach Foundation, which works with the military and the inner city and also helps bring diversity to golf. From working with the National Multiple Sclerosis Society to encourage reading, to showing up at Mike Bush's camp for the hearing impaired, the Wizard has done it all to prove his philanthropic spirit.
Jason Motte
We think of Motte's biggest moment as taking the mound in 2011 to close the World Series versus the Rangers. However, he may actually be prouder of the Jason Motte Foundation – Let's Strike Out Cancer, started when Motte had to sit out a season because of Tommy John surgery. He has since done his best to strike out cancer with fundraising events and has spent hours in the hospital rooms of kids fighting cancer.
Demetrious Johnson
The pride of both McKinley Classical Leadership Academy High School and Mizzou had a five-year NFL career but has since been helping his hometown. At Thanksgiving, he provides turkeys for around 300 needy families. At Christmas, he arranges a party for 1,200 kids who otherwise wouldn't be celebrating. And during the COVID-19 crisis, he's arranged for families to be fed. Johnson is always there for St. Louis.
Be the first to know
Get local news delivered to your inbox!