In tennis, you get two chances to put the ball in play. At Second Serve, a national nonprofit that empowers youth through leadership roles, that additional opportunity to make a move has inspired a mission supporting underprivileged children in low-income communities around the world through sports equipment donations. Local teen Ariel Madatali is leading this collections effort as the St. Louis president.
"Tennis is a sport that brings people together," the young national competitor says. "It can also build character, improve health, teach life lessons and more. Some kids don't have access to playing tennis, so Second Serve's goal is to help provide those underprivileged kids with the equipment they need to fulfill their goals and have the best experience they can."
Madatali has established relationships with tennis clubs throughout the metro area, including at the Frontenac Racquet Club and Woodsmill Tennis Club, enabling St. Louisans to drop off their donations of gently used sports equipment and shoes for Second Serve to distribute to children in need.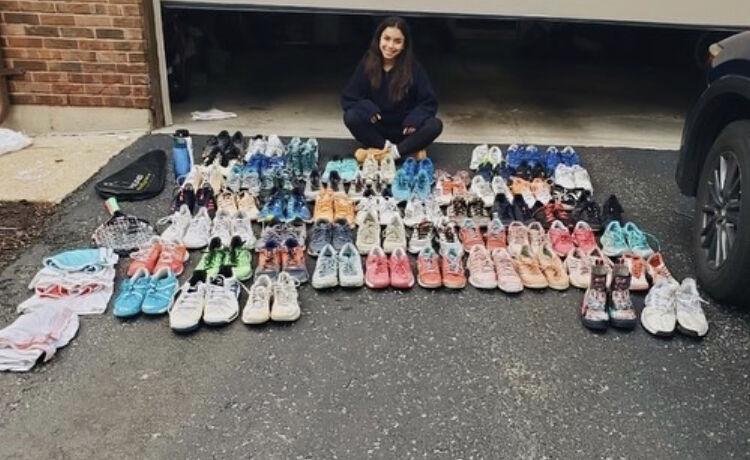 The teen leader recently collected more than 60 pairs of sneakers in varying sizes, which Second Serve then shipped to Manav Sadhna, an ashram serving underprivileged children in Ahmedabad, India.
"Kids who used to play without shoes now have [some] to play tennis in," Madatali reports.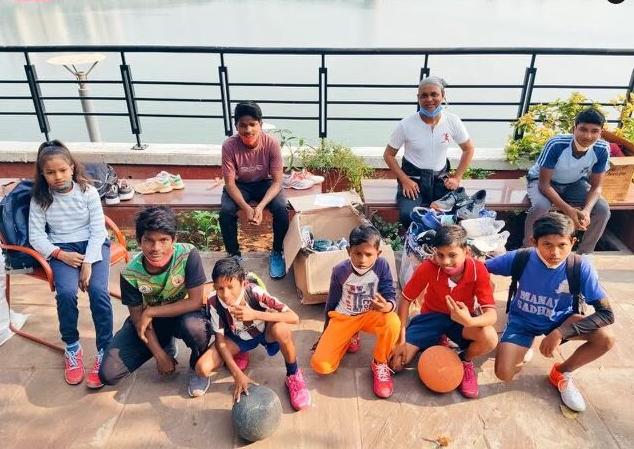 "For the children of Manav Sadhna, playing sports brings irreplaceable joy, as it gives them a chance to escape everything and have fun," a press release for the organization states, later relating that adult-sized shoes were also supplied to adult field workers.
For Madatali, tennis is in her blood. She grew up in a family of tennis players, and today, tennis is an almost-daily ritual for her. She competes in tournaments across the country, having recently played in Georgia this March, where she placed second in doubles and won in the consolation bracket.
Madatali's enthusiasm for tennis is evident in her dedication. "I think it's an amazing thing to do if you want to get in shape, have fun with friends or even just pick up a new sport," she encourages. "I love tennis because I love competing against new people, traveling and making new friends."
Recipients of Second Serve donations are not the only ones who benefit from its mission. A ripple effect is caused by the organization's empowerment of youth. In her leadership role with the nonprofit, Madatali recognizes the power she has to inspire her own community to give back – a position by which she is humbled.
"Second Serve … shows that anyone, anywhere can start something to benefit their community," Madatali says. "Second Serve has taught me a lot about how lucky I am to be able to access new equipment – and I'm so grateful to be a part of this."
As you clean out your closets and drawers this spring, consider dropping off any gently used athletic shoes and clothing, tennis rackets or bags, and water bottles at any Second Serve location in the St. Louis area. Monetary donations are also accepted online through the organization's GoFundMe page. To join the cause alongside Madatali, reach out via email to secondserveclub@gmail.com for more information.