Old Warson Laurels Go to Migdal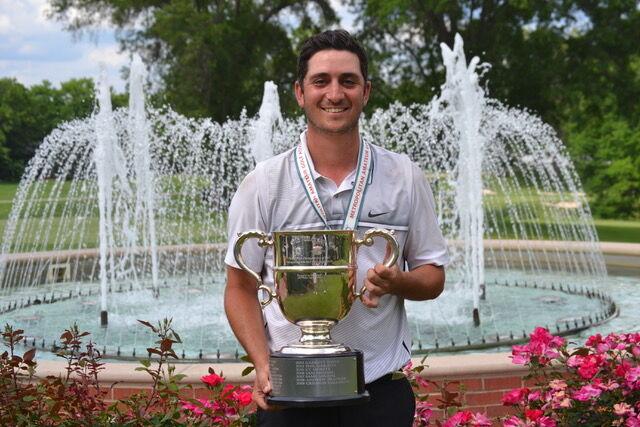 By claiming the 2021 Metropolitan Amateur Golf Association's Old Warson Cup championship, Sam Migdal joins rare company – that of longtime amateur Skip Berkmeyer as the only other three-time winner of that honor.
Migdal, who calls Berkmeyer "one of the best amateurs in the nation," defeated Jason Landry 1-up to win this year's competition at Ladue's Old Warson Country Club.
"I've been struggling the last couple seasons, and this definitely gives me the confidence knowing that I can compete with anyone," Migdal says.
Landry earlier had defeated Berkmeyer, the No. 1 overall seed, 1-up in 19 holes. No player enjoyed more than a 1-up lead for the entirety of the match.
Gateway PGA Nabs First Shogren Cup
Matt Gindler sank a huge birdie putt on No. 18 to gain Chesterfield's Gateway PGA the points needed to win the inaugural Robert A. Shogren Cup at Town and Country's Bellerive Country Club.
Gateway PGA, victorious 15-13, took nine of the 14 singles matches in the final afternoon of play to come back and win.
Crimson Callahan defeated Mike Suhre 3 and 1 in the last group of the day. All eyes then turned to Gindler and Brad Carpenter starting on No. 17. Gindler sank the putt to win 1-up, and Gateway PGA took the cup.
"I was excited to play in this event – just to make this team is an honor," Gindler says.
Shogren, the cup's namesake, died last year. He served as "an ambassador for both the amateurs and professionals" in metro area golf, according to a tandem February MAGA/Gateway PGA press release.
"To honor Shogie [Shogren's nickname] is awesome," Gindler continues. "I hope we can get this going every year. It's a lot of fun, and I hope to make the team every year to have more moments like this."
Highlighting foursome matches with 4 and 3 wins were two MAGA teams: Tom Portner and Joe Malench, as well as Berkmeyer and Max Kreikemeier. Both teams went 1-up after one hole and never surrendered the lead.
Singles matches started shortly after the foursomes. MAGA amateurs controlled many matches early, but Gateway PGA clawed back and won crucial matches down the stretch to get the points needed to win.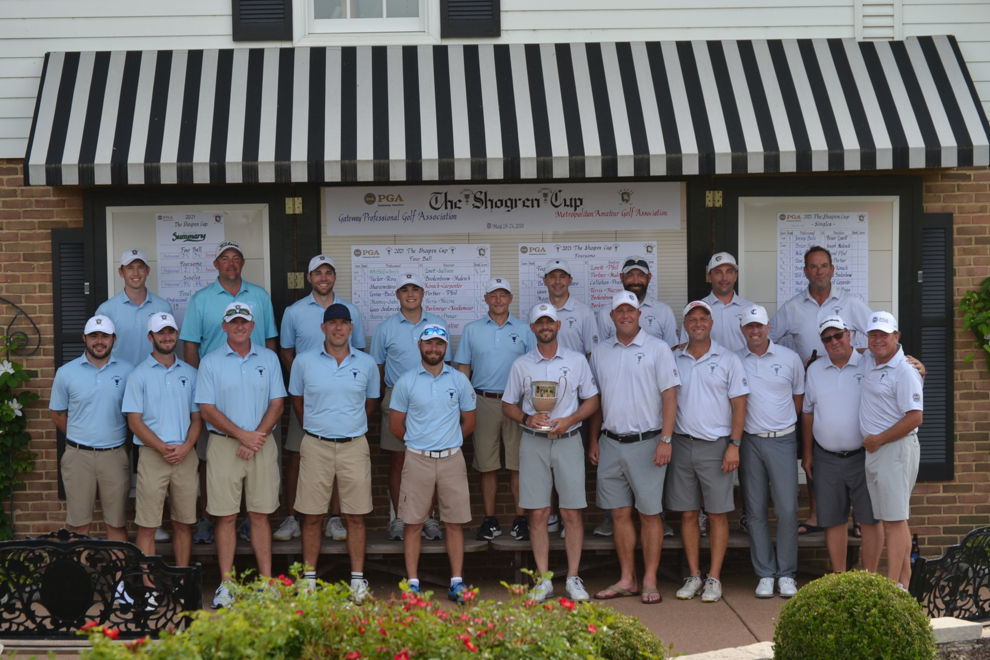 Edwards Tops World Wide Technology Open
Erik Edwards took the 16th annual World Wide Technology Metropolitan Open at Lake Saint Louis' Lake Forest Country Club, thereby earning the $25,000 cash prize.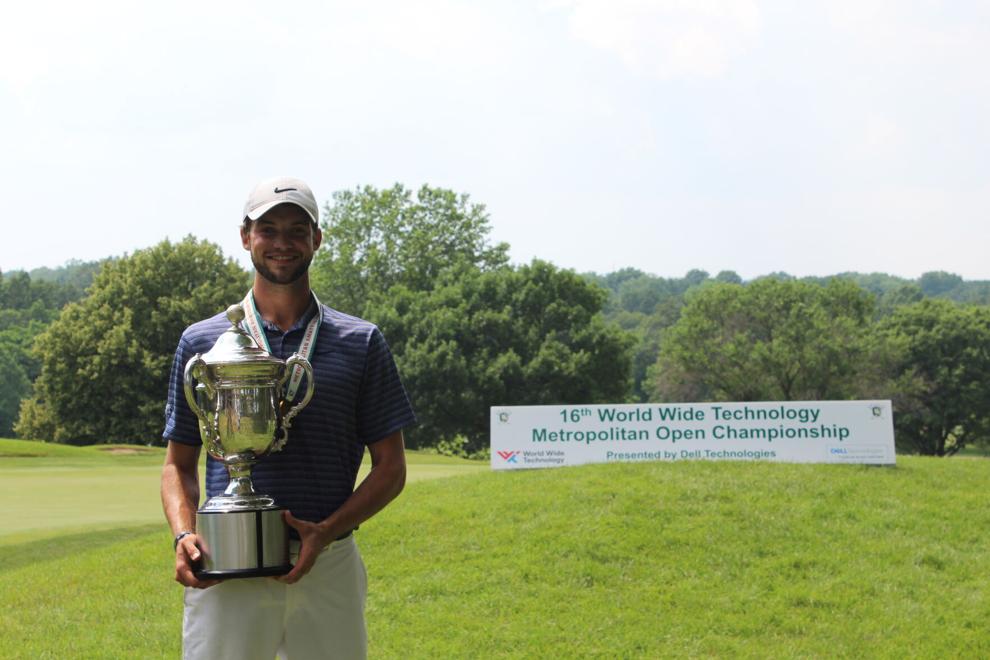 Edwards won by one stroke after a final round 3-under 69. His three-day total of 10-under 206 (70-67-69) served to take the title by a single stroke.
"It's a feeling that I can't put into words," Edwards relates. "Makes me feel good about all the work I put in over the years and this summer – feels good that it's all paying off."
Curtis Brokenbrow – with Nick Westrich, only one of two amateurs to survive the cut – earned Low Amateur honors after going 70-74-70 (214, -2) to tie for 12th.
Junior Golfers Keep Swinging
In junior golf news of late in the 2021 St. Louis District Golf Association's Hardin Junior Championship at Clarkson Valley's Forest Hills Country Club:
Griffin St. Pierre, a recent area high school grad playing this fall at Lebanon, Illinois' McKendree University, captured the championship in the 16-18 division by carding a final round 2-under 70 for a two-day total of 147.
Trip Sanfelippo, a rising senior at Wildwood's Lafayette High School, finished second at 149, and defending champion Ian Blome, a rising senior at Creve Coeur's Christian Brothers College High School, carded a 71 on the second day for a total of 152 to finish third.
Charlie Kramer, a sophomore at Creve Coeur's Chaminade College Preparatory School, shot a final-round 75 for a two-day total of 155, to win the 14-16 age division. Luke McLaughlin, meanwhile, finished at 157, while Austin Jacobs and Jack Lematty both shot 158.