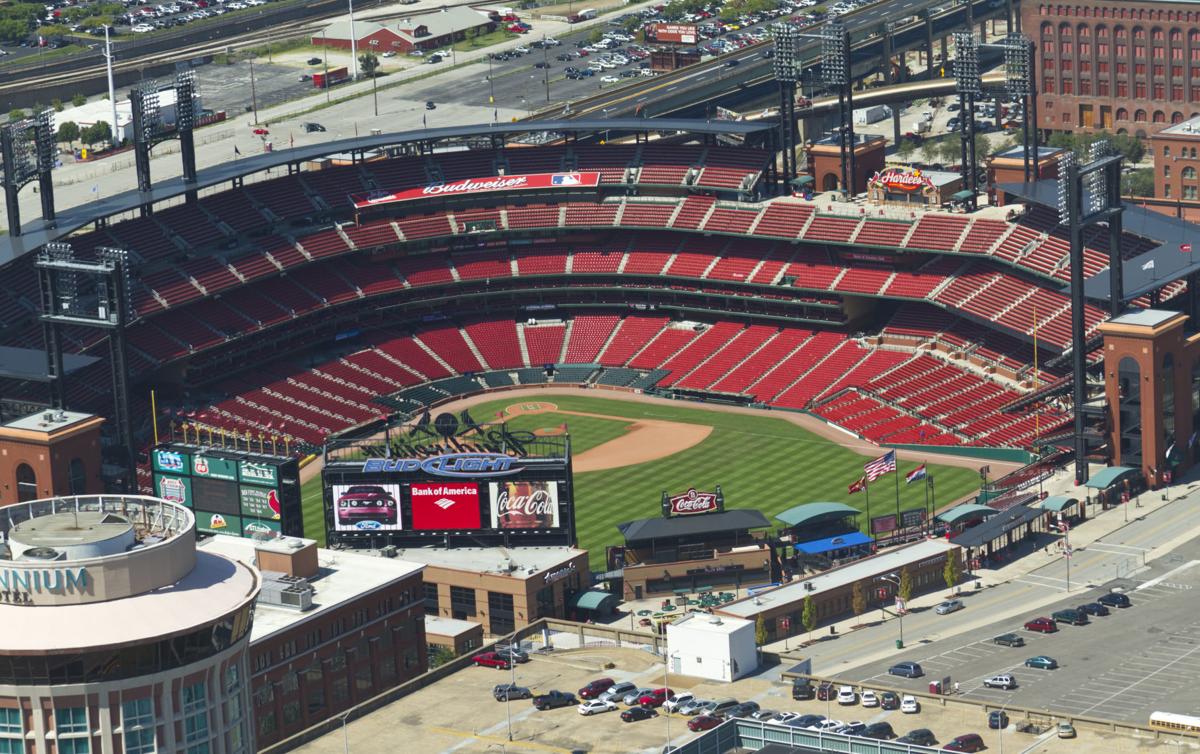 I know my place in life.
I've spent my career talking about a bunch of pituitary cases dressed in tank tops and shorts trying to stuff a ball through a hole. At the same time, nurses and doctors are saving lives every day. While I defend Scott Rolen's hall of fame credentials or get heated defending Mike Matheny's managerial skills, COVID-19 is destroying families. There's a legitimate reason why sports ends a newscast, and I understand that.
However, I also know we need sports. We need them badly, now more than ever. Sports have always been a source for lifted spirits and inspiration after all sorts of global, national and local hardships and tragedies.
They can't do so right now, though, so sports will change for a while. When the games do return, fans might be hesitant to sit in a stadium, side by side, with one another. The media won't be allowed in a clubhouse or a locker room. Football huddles, video sessions and even something as banal as travel might all have to change.
There's never a good time to shut down the sports world, but this is a worse time than most. There are five main things I miss the most in the sports world right now:
Indiana State Baseball
First, I know what you're thinking: In St. Louis, who cares? Well, me. My youngest plays in the Hoosier State. I'd mapped out every game I was going to attend, carefully using each of my vacation days to not miss a single one. Honestly, I'd rather watch Dom play baseball than the Cardinals. All parents would agree, I think: Watching your child is better than anything, and I mean anything.
The Masters
How will we even know spring has come unless we hear that music and Jim Nantz's voice? The tourney also normally marks the first time golfers start to play regularly. I don't think there's a better TV event than Sunday at Augusta; the commercials are minimal, and the drama's optimal. And if for some reason Tiger Woods were to be in the mix, well, it would be better than anything Netflix could ever release.
Opening Day
Can you hear the music? Can you see the Clydesdales? What about the ovation Bob Gibson would have received when he was announced? The greatest Cardinals pitcher of them all taking a bow mere months after the revelation of his pancreatic cancer diagnosis. All those hall-of-famers in their red jackets shaking hands with the present players. In the metro area, no organization connects the past and present like the St. Louis Cardinals.
March Madness
Do you realize that here, we would've had the best first-round NCAA Regional in the country? We could have had Illinois and Kentucky and the thousands of fans traveling with them. Plus, with the tourney itself – the upsets, the buzzer-beaters and Final Four Saturday – sports doesn't get more exciting.
The Blues
The team's Stanley Cup defense isn't officially over yet – but if it is, that will be devastating. This organization's poised for a long playoff run. GM Doug Armstrong is the smartest guy in the room and has assembled arguably the NHL's best roster. Imagine how dangerous this team would be if Vladimir Tarasenko returned after the "pause." We had one parade. Before COVID-19, we easily could have been heading for another.
Real mental health challenges can arise for some sports fans during this time. Creve Coeur's Dr. Thomas Lipsitz has been a psychologist for four decades and once worked with the Cards. According to him: "This physical crisis that we are experiencing is greatly affecting our emotional health. The combination of our fears and anxieties, along with our inability to release these via sports, as an example, [which] is a huge distraction for us … could cause clinical depression and severe anxiety."
While we, as a community, face uncertain times, growing health concerns and all the challenges that go along with that, I'll remain hopeful – and I look forward to the day when I again have a game to watch, a game to cover and a game to dissect.
Be the first to know
Get local news delivered to your inbox!