Cardinals Care, the St. Louis Cardinals' community foundation, has donated $50,000 to Operation Food Search. The donation was a result of Major League Baseball's Home Plate Project – which has raised nearly $1 million with Garth Brooks Teammates for Kids Foundation and Big League Impact – and will provide approximately 22,500 meals to children this summer.
"Thanks to the generosity of our players — especially [St. Louis Cardinals pitcher] Adam Wainwright and his foundation, Big League Impact — we were able to contribute to hunger relief efforts, which are so important during these unprecedented times," said Michael Hall, executive director of Cardinals Care, in a press release. "We are happy to support the work that Operation Food Search does to provide nutritious meals to kids in our community."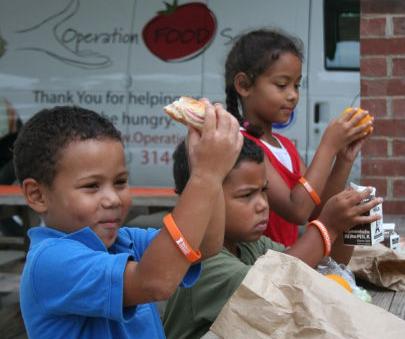 Cardinals Care is an effort dedicated to improving the lives of children in the St. Louis community. According to the press release, Cardinals Care has invested $23 million in the St. Louis community since its establishment in 1997 through youth baseball and softball leagues, fields built or renovated in under-resourced areas and cash grants to local children-focused nonprofits.
St. Louis nonprofit Operation Food Search works to give children, adults and families the resources to make healthy food choices. The agency provides services to nearly 200,000 individuals on a monthly basis, with an overall mission to end childhood hunger.
This summer, for the ninth year, Operation Food Search is a sponsor of the Summer Food Service Program. This program focuses on providing nutritious meals to children while school is out of session, as well as grab 'n go meals and partnerships with rural communities. Additionally, the nonprofit has been working to get additional meals to thousands of families each week during the current COVID-19 crisis by partnering with community organizations such as the St. Louis County Library, the Urban League and Beyond Housing to offer drive-thru meal pickups.
To learn more about Operation Food Search or donate online, visit operationfoodsearch.org. To learn more about how the St. Louis Cardinals give back, go to mlb.com/cardinals/community.
Be the first to know
Get local news delivered to your inbox!