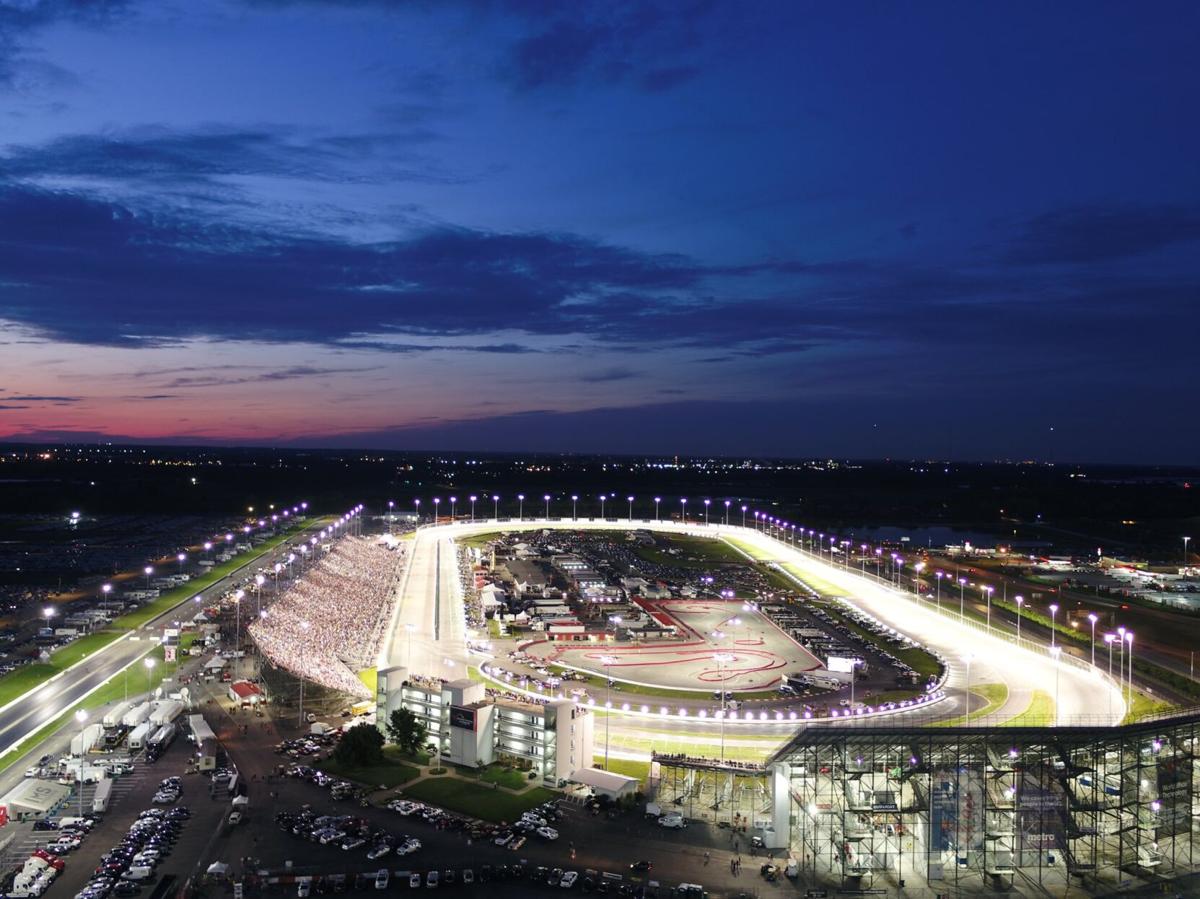 For a long time, the racetrack in Illinois was quiet. There were no engines revving. There were no fans cheering. Then, in 2011, Curtis Francois – the owner and savior of what is now known as World Wide Technology Raceway – came along, and announced his intention to revive the racetrack.
In 2022, that Illinois speedway will be the only one in the United States to host a NASCAR Cup Series event, an Indy Car event and a National Hot Rod Association event. This means an estimated 200,000 people could be there for next season, and a racetrack that was once pronounced dead will be as alive as any racing facility in America.
The latest and biggest piece to fall into place is the NASCAR Cup Series event, which will happen June 5 at WWT Raceway. With approximately 80 million NASCAR fans nationwide, according to NASCAR, and about 500,000 of those fans located in the metro area specifically, according to a Maryville University study, the economic impact will be $60 million for the area. There will be an estimated 33,000 hotel nights and an anticipated 98,000 fans going through the facility.
The leader of this major move in the metro area, Francois has racing in his blood. He competed at the highest level himself and proves that when a man follows his dream and passion, things tend to work out. Francois recently chatted with Ladue News about his NASCAR-related ambitions locally.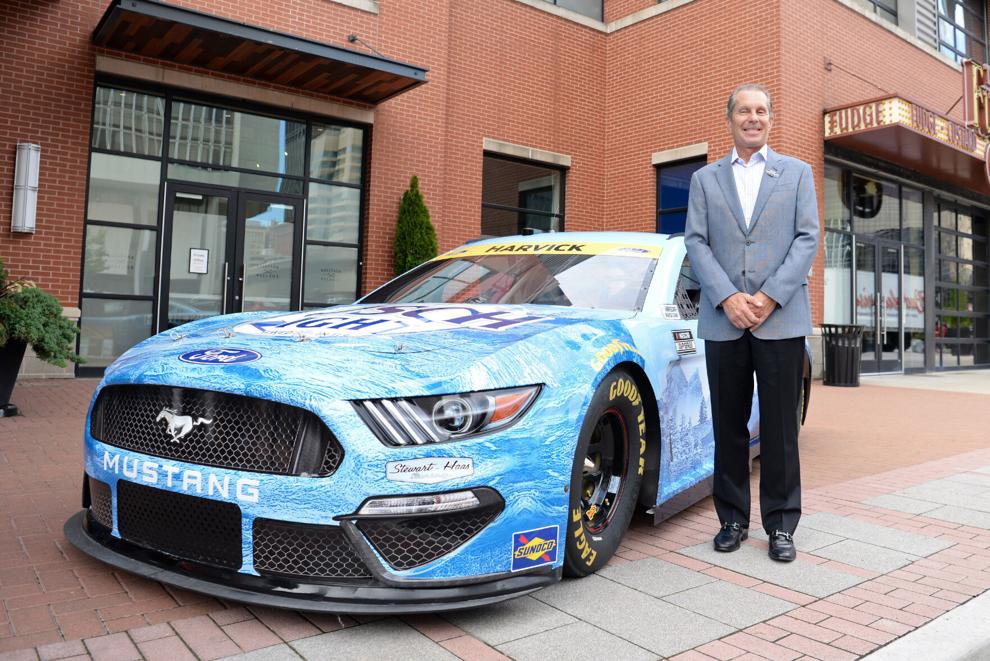 When you bought the track, did you always have a NASCAR Cup Series event in mind?
Honestly, I did not. What I realized is that this was a top-tier racetrack, and St. Louis had not fully developed their fan base in racing. I recognized this as an opportunity. It didn't take long to realize that for us to be successful, we are going to need a cup race.
How much of your work between now and June 5 will be spent on educating the St. Louis area on NASCAR?
I think that, that is a big part of when you talk about size and scope of what NASCAR will bring. For instance, at our press conference, we had 8 billion impressions throughout the world on that press conference. That's a little taste of what NASCAR will bring.
I know you have worked on this for years. Any idea on why NASCAR decided to say yes?
I think it starts with our great fan support. Our Bommarito 500 is the largest oval event hosted by track other than the Indy 500. We also host a NASCAR Truck event that does better than most. That was indication on how the track was going. They realized how we did business and how we treated their brand. We wanted them to know that when no one is looking, we are always doing the right thing.
Let's talk about your career in racing. What is the fastest you have ever driven a car?
Two hundred twenty miles per hour on the banks of Daytona.
Who is most famous person you have competed against on the track?
I would say [American racer] Kevin Harvick or [actor/racer] Paul Newman.
Does fear factor in for you in the car?
The fear factor is there, but if you are worried about it, you are probably in the wrong place.
If there were no auto racing in this world, what would you have done with your life?
I would probably be racing something. I would be racing bicycles. It could be boats. It could be horses. I don't know, but I have always loved speed.
Was there ever a time when you thought it wasn't going to work?
Well, when I hosted my first NHRA event, it actually went well, but that was the first time I realized I had bitten off a big chunk.
When somebody comes home from a big event at WWT Raceway, what do you want them to say about the experience?
When someone comes to our track, I want them to experience a memory that will last a lifetime. I have a memory of when I was 7 years old – back when the racetrack was nothing like it is today – when [American stunt motorcyclist] Evel Knievel was jumping buses, and that stuck with me. And that is something I talk about with my family. It's just a great opportunity to make a great change for racing fans in our town.
Frank Cusumano is a 17-time Emmy Award-winner on KSDK-TV; he also hosts The Pressbox on The All New 590 the Fan from 10 a.m. to noon each weekday and contributes to The Dave Glover Show on FM NewsTalk 97.1. Follow him on Twitter @frank_cusumano.